It was a photo that was supposed to shame the world into action — a stunned Syrian boy sitting in an ambulance just moments after he was rescued from the ruins of his bomb-blasted home.
When the image went viral last week, 5-year-old Omran Daqneesh became the blood- and dust-covered face of the Syrian children struggling to survive in the war-ravaged city of Aleppo.
On the other side of the world, the Chicago-based Karam Foundation, a nonprofit that has already helped thousands of the youngest victims of the brutal Syrian civil war, saw a surge in donations.
But less than a week later, the torrent is slowing fast and Karam co-founder Lina Sergie Attar, her voice tinged with sadness, said she knows why.
"What else is to be said about a boy who survived an airstrike," Attar told NBC News. "It happens every day in Syria. There is a lot of fatigue around this crisis."
And it's not just otherwise well-meaning Americans who are feeling it.
Related: Aleppo's Children: Omran Daqneesh Is One of Thousands Suffering
"Even for us there is a lot of helplessness," said Attar, a Syrian-American. "We don't know what can be done to end this war. There is no end game."
For Attar, what happened with Daqneesh, who survived the airstrike, echoes the tragic death of 3-year-old Aylan Kurdi. He also became a symbol of the Syrian refugee crisis last year when his body washed up on a Turkish beach.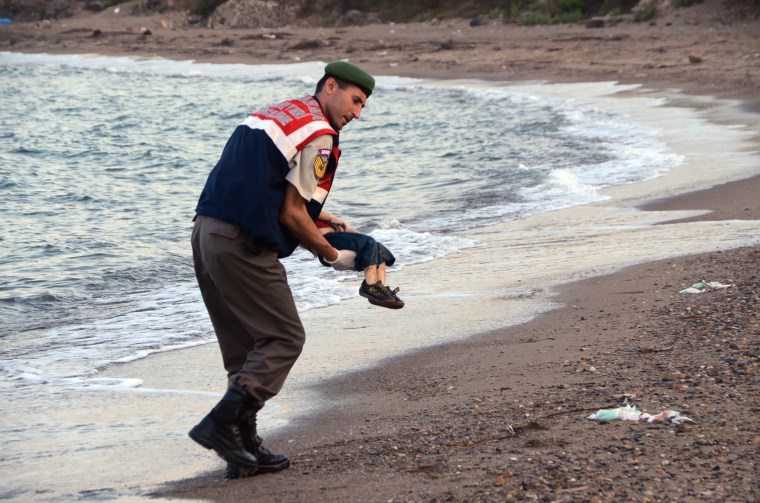 "That pushed a larger engagement on the question of refugees," said Attar. "Then, too, we saw a surge of donations and compassion. With the boy on the beach it lasted from September [2015] to the end of last year."
It remained in the public eye for that stretch because many people — especially Americans — could empathize with people fleeing a war-torn homeland with their families in search of a safer place, said Attar.
But what's happening now in places like Aleppo is unfathomable to most people. And the conflict in Syria is both confusing and shows no signs of ending any time soon.
"I think the ordinary person does care," she said. "But they don't know what to do. What can they do besides donate? What can they do for a child trapped inside Aleppo?"
That this is happening there is especially hard for Attar to bear because she spent a good chunk of her childhood in Syria's biggest city — and because her family called it home for centuries.
"I was born in the United States and I went to Aleppo at age 12," she said. "I am very attached to Aleppo, the home where I grew up. Watching it being destroyed in front of your eyes is heartbreaking."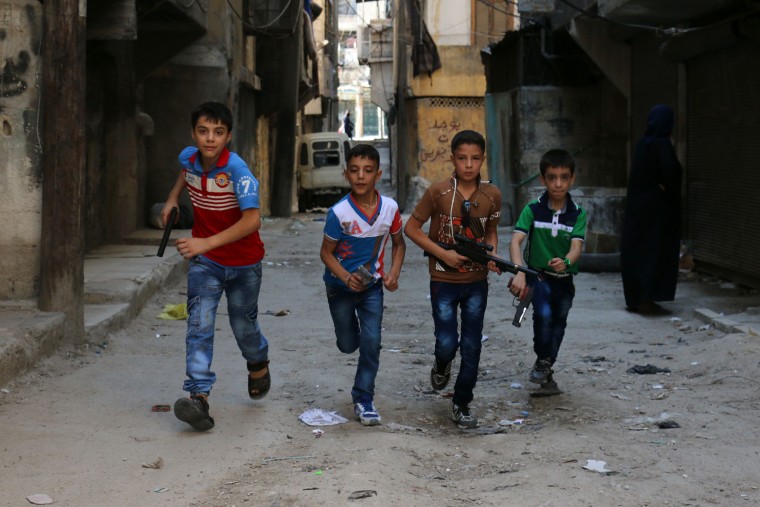 Attar, 41, is the daughter of two Syrian physicians who arrived in the U.S. with four suitcases and the desire for a new life. A Chicago architect and a mother of two, she launched the Karam Foundation in 2007 and, since 2011, much of the focus of her work has been Syrian children.
Specifically, Attar's organization offers stipends to Syrian families trapped in refugee camps in northern Syria, as well as Jordan and Lebanon, so that their children can afford to attend local schools. She estimates the charity has helped thousands of kids.
"What keeps me going is the actual work," she said. "I know there is nothing I can do to change the outcome of the war. But for these kids, their lives change immediately when we send them back to school. The initiatives are simple but they change so much."