A mother and daughter whose tweets have offered heartbreaking insight into Syria's civil war were "on the run" Monday as the pro-regime troops pushed into a rebel-held area of Aleppo.
Seven-year-old Bana al-Abed and her mother, Fatemah, have provided dispatches from the front line and gained some 140,000 Twitter followers.
Related: 'Bye': Terrified Family Tweeting From Inside Aleppo Says Farewell
Fatemah told NBC News last month how her daughter had "started to ask me if we are going to die in the bombings."
On Monday, following an intensifying attack by the forces of President Bashar al-Assad, Fatemah tweeted that she had been injured when her home was bombed the night before and that her family is now "on the run."
She also shared that her daughter was frightened for her life. The tweet came a day after a photo of a dust-covered and clearly shocked Bana was also posted.
Later Monday, the account posted: "We have no home now. I got minor injury. I didn't sleep since yesterday, I am hungry. I want to live, I don't want to die. — Bana."
Fatemah later told NBC News' Richard Engel Monday night that they were relatively safe at a friends house and Bana was sleeping.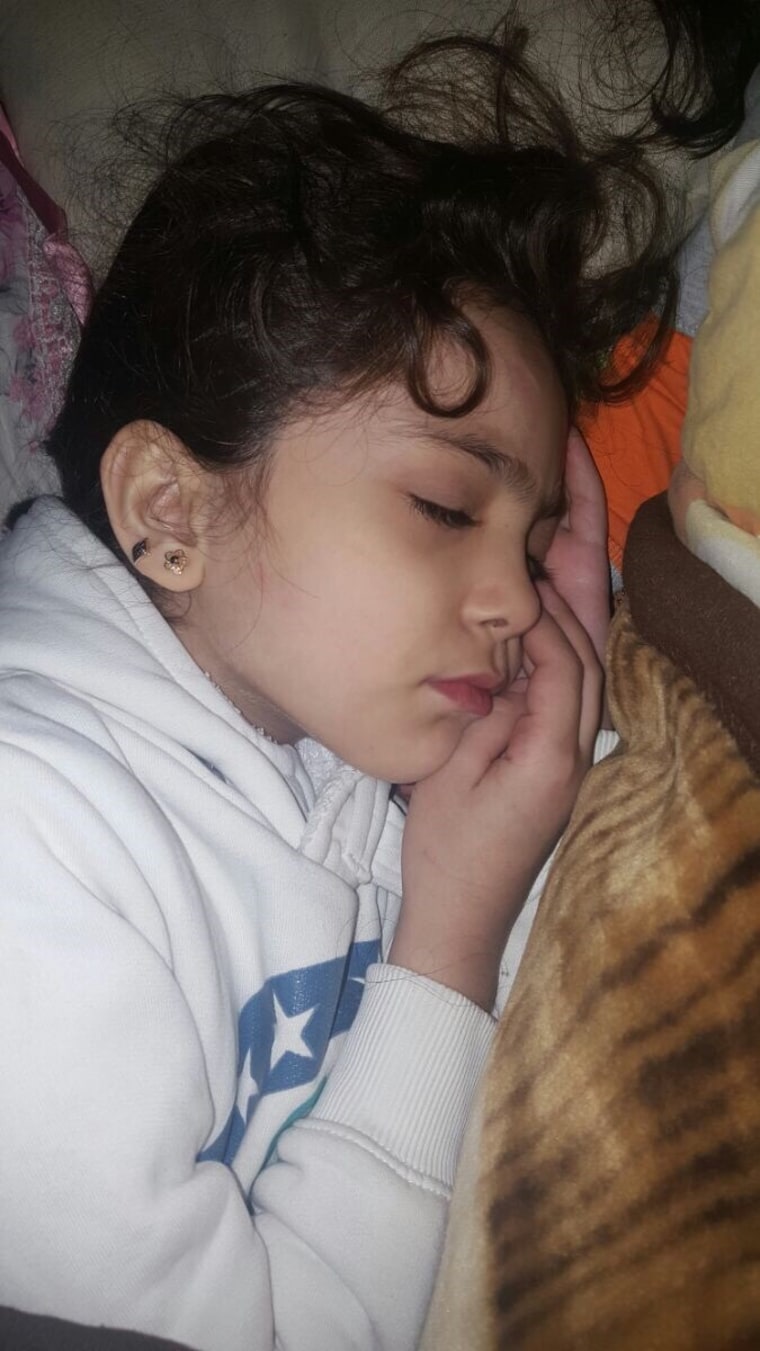 "She didn't sleep last night and all the day because there is always bomb and warplane in the sky," Fatemah said of her daughter.
"Aleppo is bleeding, really it's bleeding, Aleppo it's suffering very much," she said.
"We are under siege for some three months ... the people here are suffering from hunger, and now they are suffering from bombs, they don't know how ... how they deal with this, this, inhumanity," she added.
Related: Syria's Rebels May Have Just Suffered Debilitating Defeat
According to a United Nations report, nearly a million Syrians are living under siege in Aleppo, and officials have described the situation as "a slaughterhouse."