The "No Drug Zone," a single-story house with a palm tree out front on a residential street in Boynton Beach, Florida, was supposed to be a safe space for people struggling to get clean.
Instead it was one of dozens of "sober" homes and rehabs across South Florida that milked people addicted to opioids for insurance money, then hung them out to dry. Some, like 24-year-old Mikaya Feucht, ended up dead.
In June, an NBC News investigation revealed a pattern of widespread fraud and abuse in the drug treatment industry in South Florida, and told the stories of its victims. Feucht was one of the young out-of-staters who did not survive what has become known as the "Florida shuffle." The last "sober" home she lived in before her fatal overdose was No Drug Zone.
On Jan. 17 the home's operator, 26-year-old Albert Jones, pleaded guilty to federal charges of conspiring to commit healthcare fraud and maintaining a drug-involved premises — fraud that allegedly cost insurance companies more than $2 million.
To Feucht's mother, Michelle Curran, Jones's arrest and guilty plea were a relief.
"I've been bringing his name up from day one," said Curran. "I just kept saying, 'What about Albert Jones?'"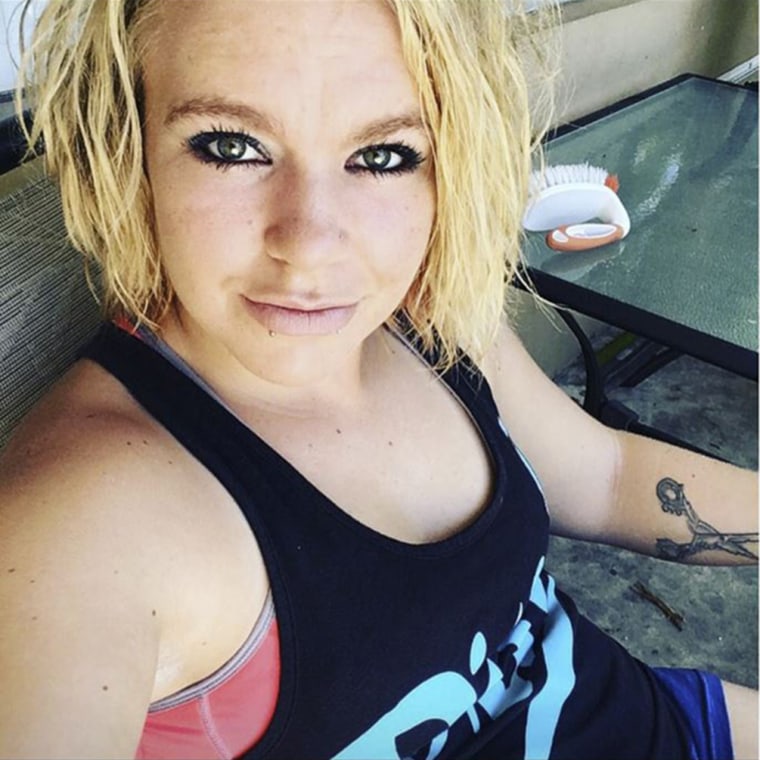 A '5-star' facility
There are many reputable rehab facilities in South Florida. Thousands have found sobriety there. But state and federal authorities say that broader insurance coverage for addiction treatment and a failure of regulation and oversight created a breeding ground for unscrupulous operators who take advantage of people in distress.
Albert Jones appears to have gotten his start in the industry in 2014 with the help of Angel's Recovery, a now-defunct treatment center in Wellington, Florida. On its website, it advertised itself as a "5-star facility," complete with equine and golf therapy and a pool.
Like many who run rehabs in Florida, Angel's owners learned that drug treatment could be lucrative if they had a steady stream of patients with good insurance. In federal court documents that accompanied his guilty plea, Angel's founder Alan Bostom admitted he established illegal kickback schemes to try to bring in clients. He and his daughter, co-owner Tovah Jasperson, offered operators of sober homes money in exchange for referring their residents to Angel's treatment program. According to court documents, Bostom admitted to paying one operator more than $700,000 for patient referrals.
Bostom also provided cash to third parties to buy or rent properties and set up new sober homes. Albert Jones, described in court documents as "A.J.", got money to start up two sober homes in Boynton Beach. He then ensured those who lived there attended treatment at Angel's, receiving more than $150,000 in payments in the process.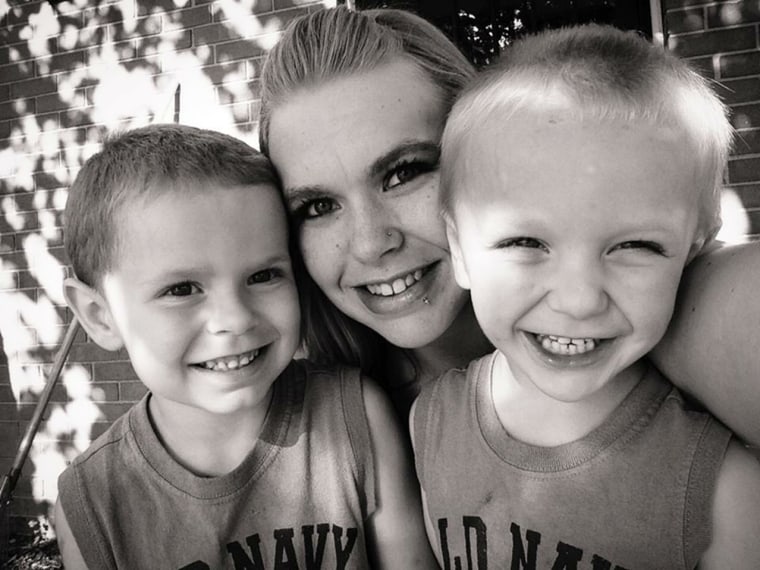 Trouble at Angel's began to surface in 2015, when an investigation by the state found the medical director there was writing prescriptions on a suspended license. Dr. Kenneth Rivera-Kolb had two reprimands from the licensing board and was under investigation in the death of a patient when he became the medical director at Angel's. Despite his record, he had a valid medical license and the state Department of Children and Families permitted him to head up care at Angel's. A DCF spokesperson told NBC News in a statement that a copy of a doctor's current license must be provided with a treatment center application, and that DCF may conduct impromptu visits if it receives concerns about a doctor's license.
In February 2015, Florida's medical board suspended Rivera-Kolb's medical license as a result of the patient death investigation, in which he was found to have committed medical malpractice. But a subsequent licensing board investigation found he continued to work at Angel's until at least April, allegedly writing prescriptions for everything from the opioid-treatment drug Suboxone to valium and Xanax. According to federal court documents, Rivera-Kolb was also "actively abusing prescription opioids and cocaine." He was forced to step down as medical director following the investigation in 2015. His license was eventually revoked in February 2017. But even after Rivera-Kolb left Angel's, DCF allowed the treatment center to continue operations. And continue billing patients.
Katie Cruea arrived at Angel's in the summer of 2015. She was a 23-year-old mother from Ohio battling an opioid addiction. She went to Florida for help, but quickly got sucked into the shuffle. She bounced from one house to another, one treatment center to the next.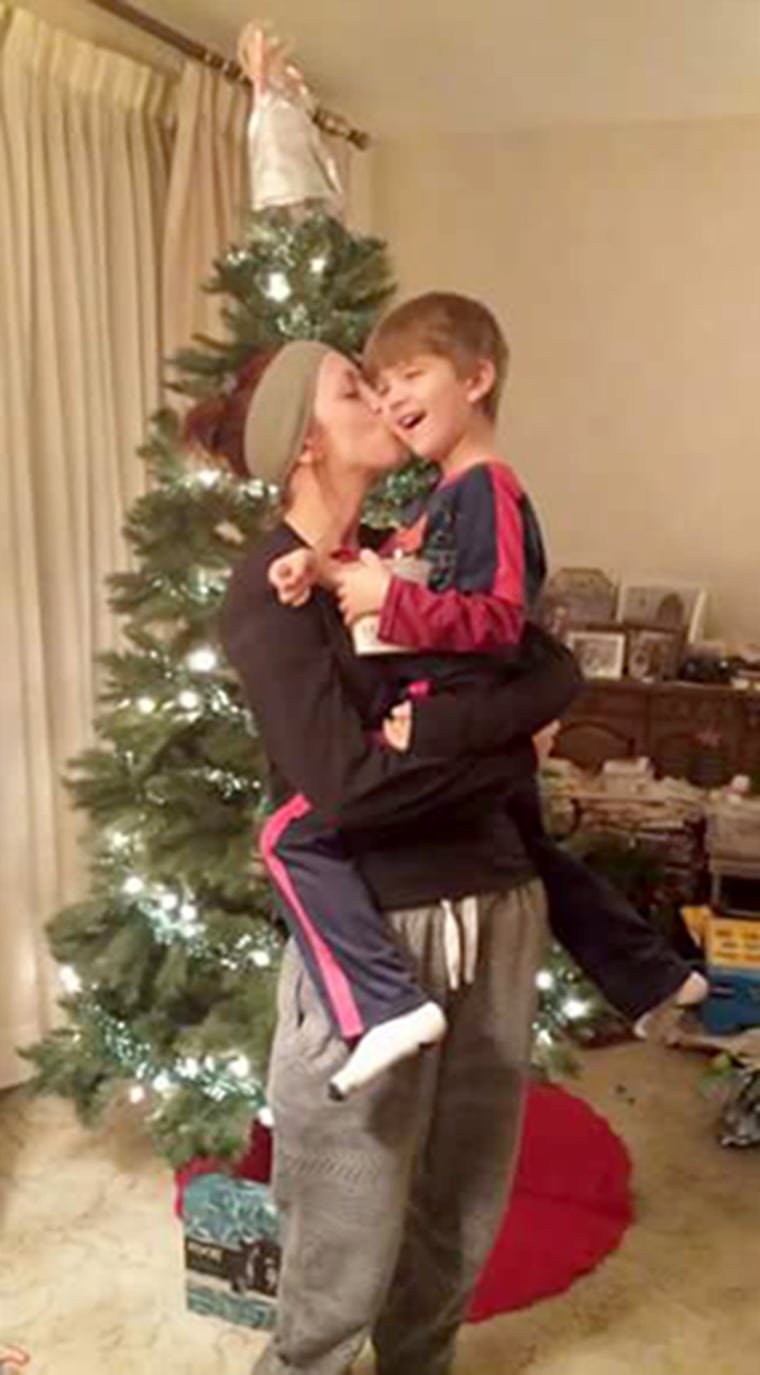 Cruea's mother, Sandy Hinkle, isn't sure if it was Angel's that introduced Cruea to Jones, or Jones who introduced Cruea to Angel's. In a stack of medical bills more than nine inches high, Hinkle has found dozens of bills from Angel's throughout that summer. The center routinely charged up to $1,400 for a day of outpatient group counseling; $2,700 for lab services — most often, a simple urine screen to test for drugs. Angel's shut down sometime in late 2015 or early 2016, according to Robert Nicholson, an attorney for Angel's co-owner Bostom.
By October 2015, Cruea had moved into the Boynton Beach house known as No Drug Zone. Jones, who was barely out of his teens and had no license or treatment experience, was running at least two houses at the time. Jones's home was the last sober home Cruea lived in before falling back into addiction. She moved into a local motel in early 2016. That February, she died of an overdose of Fentanyl-laced cocaine.
One of the women who lived in Jones's homes said they were not a place to find recovery. Mercedes Smith was only a few weeks clean when Jones appointed her to manage his houses. She'd step over holes in the floor as she walked through the door, she said, and find needles strewn around No Drug Zone. More than once, she was called because someone had overdosed. But in an interview last spring, she told NBC News her main job was to go to Narcotics Anonymous meetings to look for young people with insurance to live in the homes. Jones gave her $550 a week and a car to go looking for people with suitcases, she said -- a telltale sign of new arrivals in town or those recently kicked out of another program.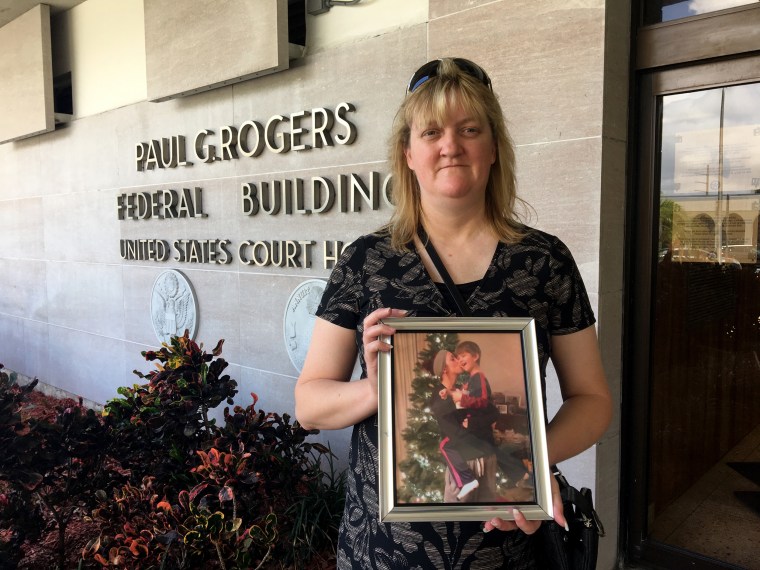 "We would have to ask them, 'Do you have insurance? We have a place you can go,'" Smith remembered.
That's how Mikaya Feucht found out about Jones's place. She and Smith lived together for a few months. When Smith moved out of No Drug Zone, Feucht took over her job trolling for new residents. For many in South Florida teetering on the edge of recovery, pulling more people into these problem-riddled "sober" homes became a mode of survival. It also perpetuated a system where some treatment centers focused on profit poached clients from the ethical programs trying to get them well.
By the time Mikaya was at No Drug Zone, Angel's had shut down. Jones had found another operator willing to pay for clients. He began sending his residents to Reflections, run by an operator named Kenny Chatman. The treatment center was notorious throughout South Florida. Though Chatman advertised that he could help young people find sobriety, patients were often permitted to be high at group counseling sessions, according to employees and court records — as long as they showed up so their insurance could be billed. When they didn't, Chatman and his employees have admitted they routinely falsified records in order to ensure they were paid top dollar. It was a scheme that netted him millions. Yet it was one that drove many deeper into addiction. In addition to pleading guilty to conspiracy to commit healthcare fraud, Chatman admitted last spring that he also gave clients drugs and prostituted women in his program. He was sentenced to more than 27 years in prison.
Feucht attended Reflections, followed by another treatment center Jones allegedly had a hand in helping to start. But one night at the end of July 2016, Feucht's boyfriend, who also lived at No Drug Zone, got into a dispute with Jones. Jones said the couple had to go, according to both Mikaya's boyfriend and Curran, her mother. They packed up their stuff, and Jones dropped the couple off at a broken-down motel where police have responded to at least 17 overdoses since 2010.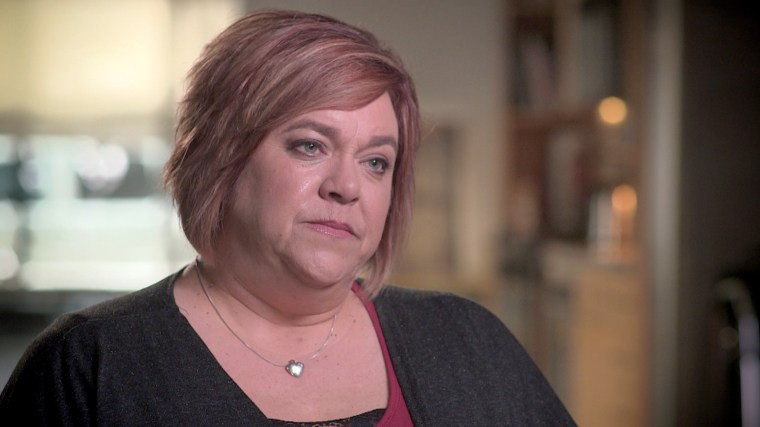 Feucht called her mother the night she got kicked out. They were in almost constant contact the next three days as Curran, who has custody of Feucht's two sons in Ohio, tried to figure out how to help her daughter. Then Feucht stopped responding to her texts.
Before dawn on July 31, 2016, Curran got a knock at the door of her home in Ohio. The officer told her Feucht had been found dead on the floor of a Florida motel. A few days later, Curran said she messaged Jones on Facebook. She said she believed he played a role in her daughter's death.
"He called me and said sorry about Mikaya, she was a good girl but she wasn't making the right choices," Curran remembers. "I said, 'Mark my words, I'm coming after you. I will do everything in my power to see you in court one day.'"
Jones's sentencing is scheduled for March 2018. Curran said she plans to be there. This month, Angel's father-daughter co-owners also pleaded guilty to federal charges for their operations at Angel's Recovery. Bostom pleaded to knowingly falsifying material facts involving health care programs. Jasperson pleaded guilty to conspiracy to commit healthcare fraud, according to her attorney Alvin Entin.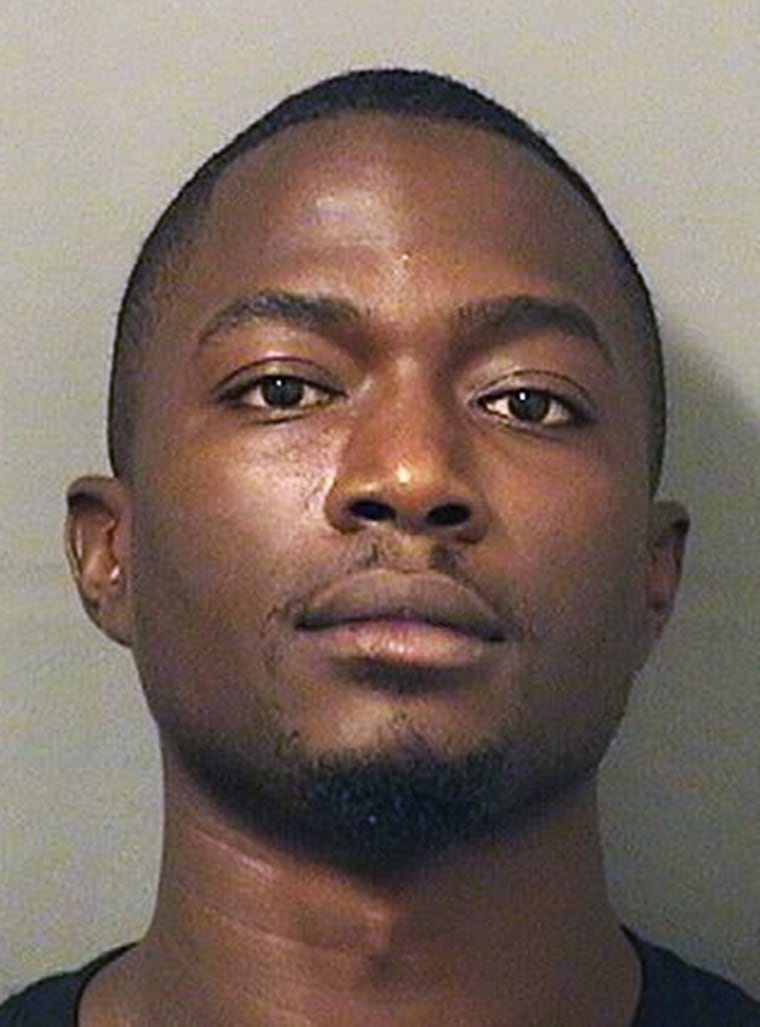 "Unlike the Chatman case, there has been no suggestion that Angel's Recovery failed to provide quality and needed treatment to its residents," said Nicholson, Bostom's attorney.
In a joint call with NBC News, both Entin and Nicholson said that the kickback arrangements their clients entered into became the only way to compete in the industry. "If you didn't pay to play, you didn't have patients," said Nicholson. "That is the unfortunate reality of what happened in the industry in South Florida."
Federal prosecutors declined to comment for this story, citing ongoing investigations. But there's reason to believe this isn't the end of law enforcement's effort to clean up South Florida. Both Jones and Bostom have signed plea agreements that obliged them to cooperate with federal authorities.
Neither Jones nor his attorney responded to NBC News' request for comment. In a brief conversation with NBC News last spring, Jones denied being involved in illegal activity. He said he had gotten out of the sober home business. He was then running a cell phone store. At the time, he indicated he hadn't been involved in anything illegal — but knew that many were. "There are really bad actors out there, people driving around in fancy cars and making money," he said. "There is so much more to this story. I can tell you it's way bigger than you think."