When death comes to Cleveland, it's far more likely to be packing a needle than a gun.
Just since June 1, there have been 41 reported drug fatalities in the city and surrounding suburbs, the Cuyahoga Medical Examiner confirmed Friday.
By contrast, there have been 42 homicides in Cleveland all of this year — 38 of them by gunfire.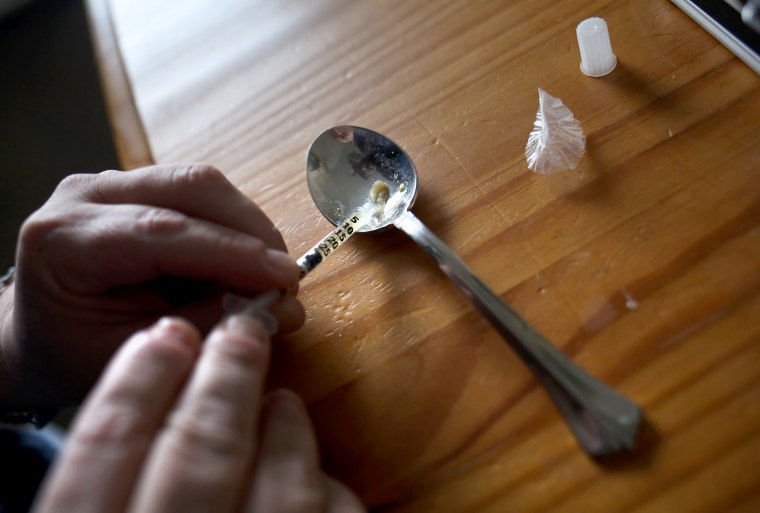 And with 248 heroin/fentanyl overdoses now on the books for 2017, the county — including Cleveland — is easily on pace to eclipse last year's total death toll of 312 for those kinds of overdoses, officials reported.
This time last year, the ME's office reported 179 fatal overdoses of heroin and or fentanyl, a powerful painkiller the U.S. Drug Enforcement Administration says fentanyl is 25 to 50 times more powerful than heroin.
"We have reached capacity in storage," Cuyahoga County Medical Examiner Thomas Gilson told NBC News, adding that they are also increasingly seeing fatal drug overdoses on cocaine laced with fentanyl.
"Our morgue was designed with a mass disaster capacity, so we are not like the other areas in Ohio in terms of capacity, although we are likely similar to them in the unfortunate volume of decedents."
When asked about the rising Cleveland-area death toll, DEA spokesman Melvin Patterson told NBC News that "it's a huge number." He added, "The demand you have in the Cleveland area is driven by the addiction. This is a demand-driven plague."
Eighteen of the most recent heroin overdoses in Cuyahoga County were from the city of Cleveland and 20 others were from suburbs like Parma, which had five, and East Cleveland, Euclid, Garfield Heights and Cleveland Heights, which had two apiece.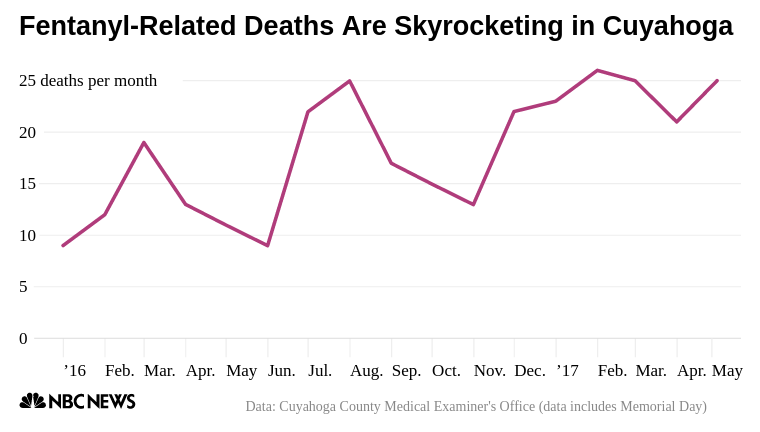 Three of the fatalities were people from other Ohio cities like Columbus, Mentor and Ravenna who came to Cuyahoga County , did drugs — and died.
Thirty-four of the dead were men. Seven were women. And they ranged in age from 18 to 69, records show.
While Cuyahoga County is 30 percent African-American and Cleveland itself is more than 50 percent black, the vast majority of these overdose victims since June 1 were white. Just three of the dead were African-American and one was Hispanic.
"That's startling," said Patterson, who admitted he was stumped for an explanation. "The thing is there are heroin users in the African-American community. It's a problem there as well."
Still, the rate at which African-Americans are dying in 2017 of fentanyl-rated overdoses in the county is double what it was last year, according to the ME's office.
"Ohio is facing the worst public health crisis in our lifetime, leading the nation in opioid overdose deaths," Ohio Attorney General Mike DeWine told a hearing held by the Joint Economic Committee of Congress on Thursday.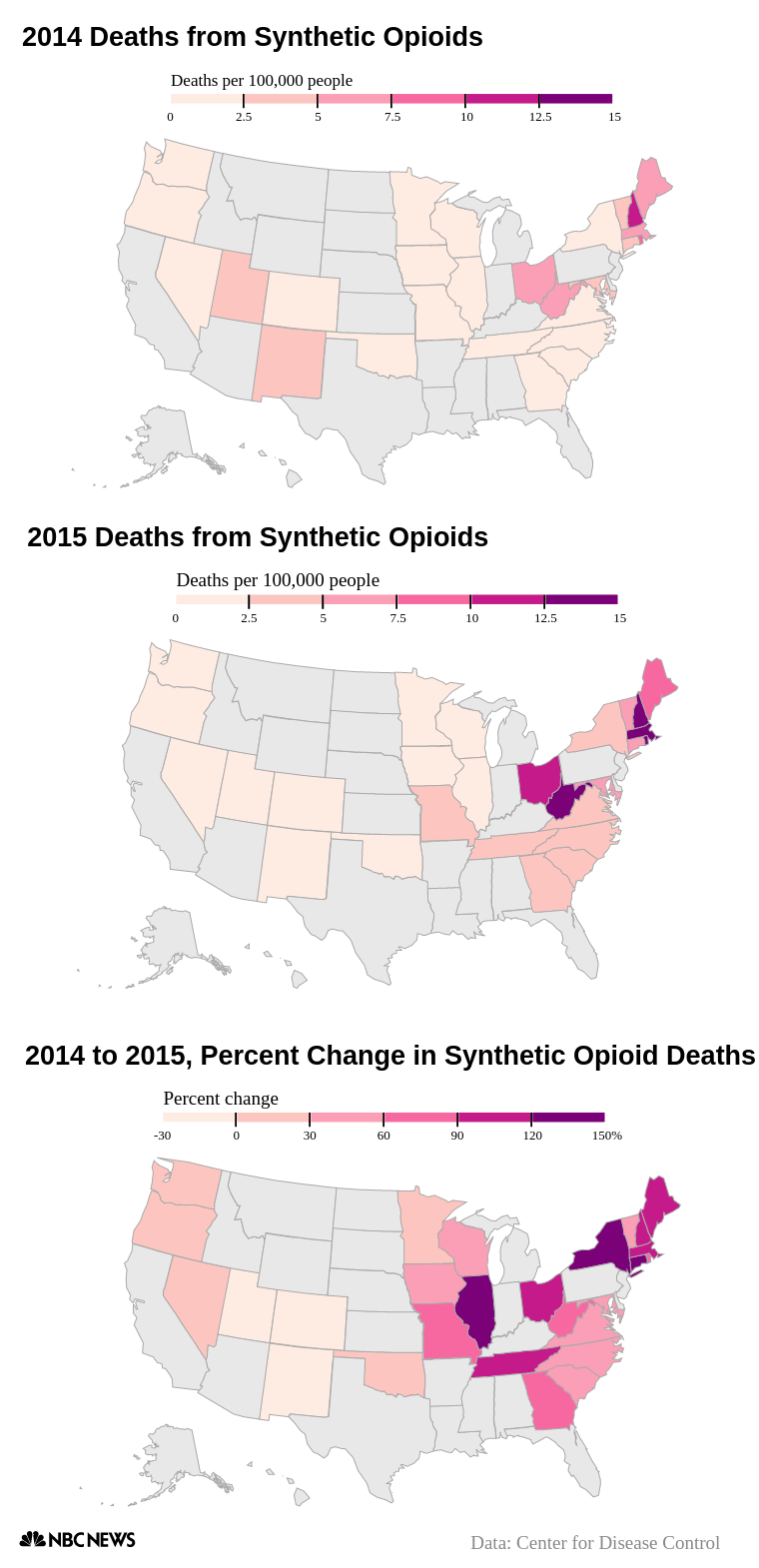 Last month, DeWine filed a lawsuit against five of the biggest drug makers accusing them of flooding Ohio with prescription painkillers and creating "a population of patients physically and psychologically dependent on them."
"And when those patients can no longer afford or legitimately obtain opioids, they often turn to the street to buy prescription opioids or even heroin," the suit states.
Ohio is one of the states that has been hardest hit by the opioid epidemic. In the first two months of this year, the capital city of Columbus was averaging one deadly overdose per day.
Most of the deaths were the result of drug abusers injecting heroin cut with fentanyl.
"Ohio is spending nearly $1 billion a year to fight drug abuse and addiction by tackling the supply of drugs, preventing drug abuse before it starts, treating those who fall prey to drug addiction, and expanding access to and use of naloxone to save lives," Ohio Department of Health spokesman Russ Kennedy said in a statement. "We believe that Ohio has one of the most aggressive and comprehensive approaches in the nation."