An Ohio police officer was "still miserable" but recovering Monday after he accidentally overdosed on a dangerous drug that has cut a deadly swath through his state — fentanyl.
Patrolman Chris Green of the East Liverpool Police Department had just finished searching the car of two suspected drug dealers and was back at the police station when another officer spotted some white powder on his shirt.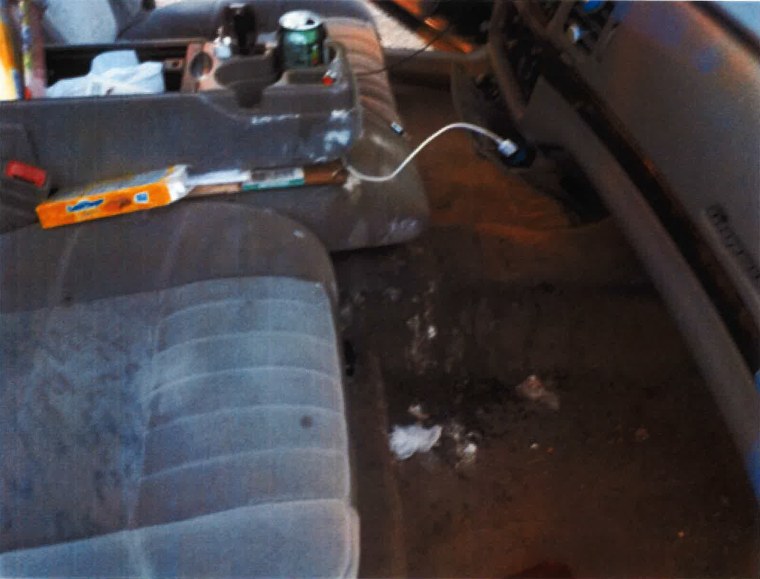 Without thinking, he brushed it off with his bare hand — and passed out about an hour later, Chief John Lane said. It took four doses of Narcan to revive him.
"This happened on Friday, but he's still got a headache, his chest hurts, he's lying on the couch," Lane told NBC News. "He's still miserable."
Green, who has been on the job for about five years, had worn the required gloves and mask to do the search, Lane said.
But the drug can get into the body just through contact with the skin "and he did this without thinking," Lane said. "I'm not sure he even realized this was drugs."
Green came into contact with the fentanyl — a powerful synthetic opioid five times as strong as heroin — after police observed the driver of a blue Chevrolet Monte Carlo engaging in behavior "consistent with a drug transaction," an East Liverpool Police report states.
Blocked in by police cruisers, Justin Buckle, 25, and Cortez Collins, 24, tried to get rid of the evidence by "wildly" mashing it into the carpet.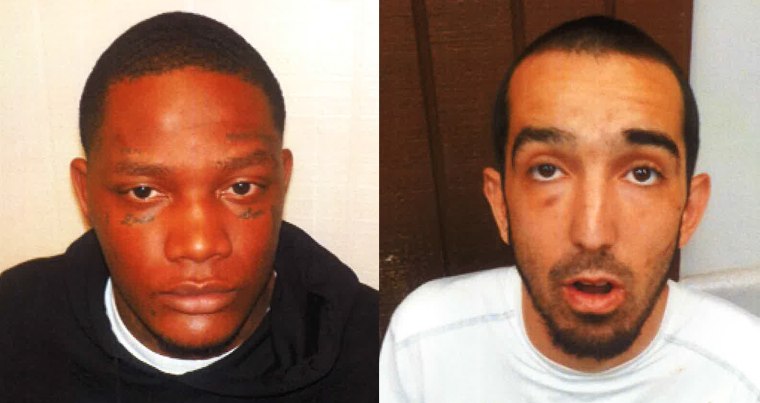 Buckle was spotted "using his foot to rub an unknown substance in the carpeting on the floor of the vehicle," according to the report. "The passenger side floor also contained an amount of white powder."
Initially, Green and the other officers suspected the substance was crack cocaine. "After further pressing, it was advised that the powder was fentanyl," the report states.
Buckle, of East Liverpool, and Collins, of Cleveland, are both charged with tampering with evidence. Bond was set at $100,000 apiece and they were being held in the local lockup.
Ohio has been among the states hardest hit by a deadly heroin and opioid epidemic and East Liverpool in particular has struggled to contain the plague.
Last year, in a desperate bid to ram home the message about "the poison known as heroin," East Liverpool police posted a photo of a couple overdosed in the front seats of an SUV while a 4-year-old child sat helplessly in the back seat.
Drugs dealers typically lace heroin with fentanyl — the drug that killed Prince — to boost profits and to give the drugs more punch, often with fatal results.