A globe-trotting New York doctor whose clinic prescribed more pain pills than any hospital in the state has been charged in the deaths of six people who overdosed on opioids.
Dr. Eugene Gosy of Williamsville, near Buffalo, was indicted last year on federal narcotics and fraud charges by prosecutors who said he turned patients of his pain management clinic into drug addicts for profit.
Seven months later, a grand jury has handed up a superseding indictment that says his alleged pill-pushing "caused the death of at least six individuals, and contributed to the deaths of others."
The 166-count indictment made public Wednesday also alleges that Gosy signed death certificates, without an autopsy, for patients taking controlled substances.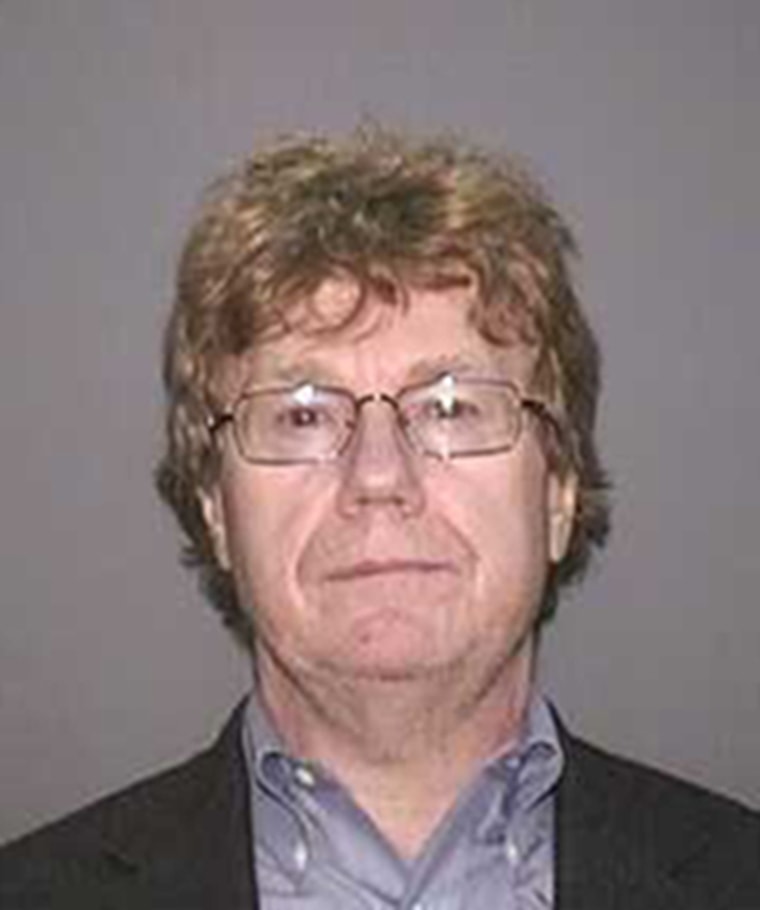 "Today's charges cannot bring back the lives of those who died, but is a message to traffickers and rogue doctors that their actions have irrevocable consequences," said Drug Enforcement Administration Special Agent-in-Charge James Hunt.
A DEA official said that to tie deaths to a doctor, investigators have to gather evidence to show that the drug ingested before they overdosed came from the defendant. That can include witnesses who saw the victim take pills from a bottle with the doctor's name and toxicology reports showing the concentration of the drug in the victims system lines up with the dosage of pills missing from the bottle, the official said.
Gosy's attorney, Joel Daniels, did not immediately respond to a request for comment. But in the past, Gosy has said he committed no wrongdoing and portrayed himself as an advocate for people struggling with pain.
In a statement last May on a local radio station, Gosy said he was a victim of "wild character assassination." And Daniels said at the time that all of the prescriptions his client wrote were for "legitimate medical purposes."
The indictment accuses Gosy, 55, of handing out prescriptions for opioids including fentanyl, oxycodone, morphine, and hydrocodone without a medical basis to patients who were clearly abusing the medications that have fueled a national crisis.
Prosecutors — who are seeking forfeiture of Gosy's BMW, Porsche and pleasure boat — said he ignored "red flags" including flunked drug tests, "doctor shopping" by patients," claims of lost medications and even tips from family members worried that their loved ones were hooked on pills.
He allegedly signed blank prescriptions that others filled out while he was out of town, and patients were allowed to call in for refills processed by staff who weren't properly trained or certified, prosecutors charged.
Nurse practitioners and physicians assistants filled out hundreds of prescriptions a day for patients they barely knew, sometimes without even looking at their charts, the indictment charges.
Gosy also submitted workers' compensation claims for treatment provided by underlings while he was traveling to such far-flung locations as Moscow, Honolulu, Athens and the Dominican Republic.
The head of the New York division of the Drug Enforcement Administration likened Gosy's clinic to a "modern-day version of 19th century Opium dens."
Gosy faces up to life in prison on some of the counts. He is still practicing medicine but can't write prescriptions for controlled substances.
One of his patients, Sheri Johnson, said she didn't recognize the portrait of the doctor painted by the indictment.
"Dr. Gosy is truly my hero. He keeps me mobile," said Johnson, who has been a patient since she was in a car accident 15 years ago.
"Honestly, unless someone lives with chronic pain, they have no idea what it's all about."