One question touched off a firestorm of outrage and turned an obscure Ohio city councilman into the target of anger: Is the city legally required to keep dispatching ambulances to rescue drug addicts who repeatedly overdose on opioids?
Councilman Dan Picard has been blasted as heartless and cruel, and Middletown, Ohio, city officials said they have been getting hate mail from across the country ever since he posed the question during a recent city council meeting.
Frustrated by the fact that the city had already spent 10 times the $10,000 it had budgeted for the overdose medication Narcan and saying they need to "think outside the box," Picard asked at a council meeting last week "whether there was a legal and ethical path that would allow us to legally choose to respond or not to dispatch."
Related: Opioid Crisis: NIH Launches New Push to Fight Epidemic
In an email to NBC News, Picard on Friday admitted the people whose opinion he values the most — his constituents — are divided over his proposal.
"I would say the ones I have heard from are split 50/50," he wrote.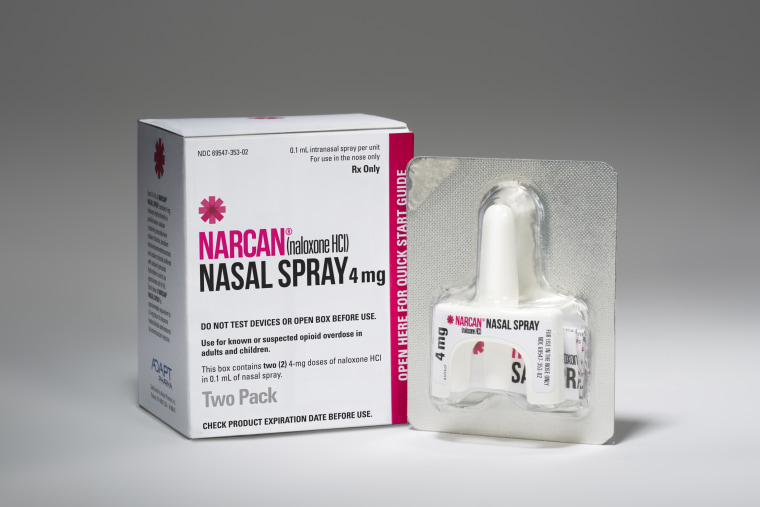 Those who agree with him "do not want others to know their position," he added. "Yesterday, when I was in court, I heard from 15 attorneys, 11 deputy sheriffs and four judges who went out of their way to support me but cautioned against using their names publicly. Everyone is afraid they will be attacked like me."
But Picard also bristled at suggestions that he is a heartless bean counter.
"I am not putting money ahead of the well-being of people," he insisted. "The problem is there is NO money!"
City Manager Douglas Adkins wrote in a letter published on the city website that Picard "opined that there could be a system to be later considered that would divert overdosing addicts from jail and into community service and treatment."
Picard also made the point that "people with cancer don't get free chemotherapy from medics nor do people having heart attacks get a free heart bypass in an EMS run."
Related: Opioid Crisis: Driving While Drugged Is More Common Than You Think
And Picard suggested slapping a person who overdoses with a summons to do community service and "work off the costs of the EMS run and Narcan."
"John Smith obviously doesn't care much about his life, but he's expending a lot of resources and we can't afford it," Picard told the local Journal-News.
That kind of talk outraged advocates for humane treatment of drug addicts. Truth Pharm, for instance, said it was "appalled" by Picard's suggestion.
"It pains and infuriates us to see how easily you have turned human lives into dollar signs and an impact on your budget," the group wrote.
Noting that Picard is not running for reelection, Truth Pharm said that "does not erase your responsibility to the people you currently serve."
"To suggest that you withhold emergency medical response to overdose patients is manslaughter at best and premeditated murder at worse," he said.
Related: Chronic Pain Sufferers Are Scared by Ohio's New Opioid Rules
Faced with such fury, Adkins took the unusual step of going online to explain that Picard only made an inquiry and "no change of policy was voted on."
"Councilman Picard's comments went viral and we've received hate mail, national news coverage and overloaded voice mail and email in-boxes," he wrote.
But, Adkins wrote, "nothing has changed."
"We have not considered or adopted any change to our method of responding to opiate overdose calls," he wrote. "We respond and render aid every time."
Middletown is a city of approximately 45,000 people about 90 miles west of Columbus. It has seen a sharp spike in overdoses.
So far this year Middletown paramedics and police officers have responded to nearly 600 overdoses — 54 of them fatal, the city's fire department confirmed. Last year, there were 532 overdoses and 74 of them resulted in deaths.
Picard said sooner or later Middletown is going to face a fiscal reckoning.
"Whether my plan is implemented or not, the city will soon run out of money," he wrote to NBC News. "No money for squads, no money for gas, no money for drugs, no money for paramedics, no money for anything because it will all have been spent on OD cases. Then all people in need of emergency care will suffer and heart attacks will kill people, car accidents will kill people and people will die of other injuries."
Picard added that he's open to other ideas and added, "Our city does not own a money machine!"