OKLAHOMA CITY — Oklahoma on Friday became the fourth U.S. state to accuse drugmakers of misrepresenting the risks of opioid pain medications, saying they engaged in deceptive marketing that helped fuel an addiction epidemic.
Oklahoma Attorney General Mike Hunter filed a lawsuit in Cleveland County District Court against Purdue Pharma LP, Johnson & Johnson, Allergan Plc and units of Teva Pharmaceutical Industries Ltd.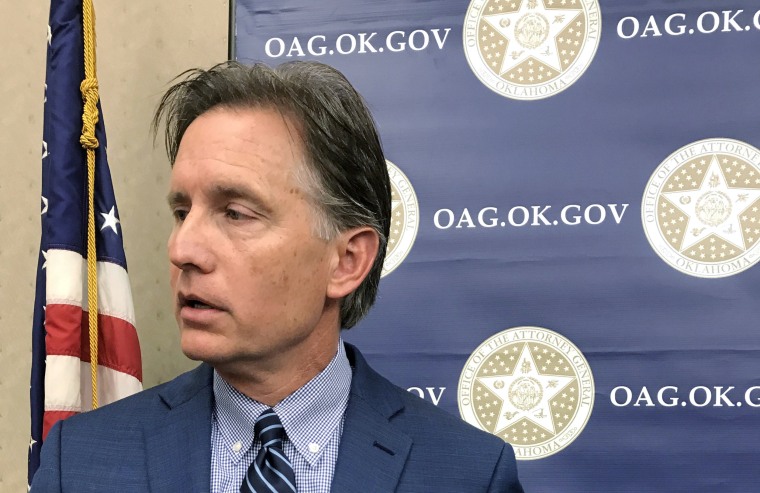 Hunter accused the drug manufacturers of working with third parties to promote, market and sell opioids in the state while engaging in a "fraudulent, decades long marketing campaign to market from the suffering of thousands of Oklahomans."
Purdue had no immediate comment. The other companies did not immediately respond to requests for comment.
"The lawsuit claims the companies knowingly marketed their drugs as safe for chronic pain management while downplaying the risk of opioid dependency," Hunter said.
The case made Oklahoma the fourth state to sue drug manufacturers over their opioid marketing and sales practices, following Mississippi, Ohio and Missouri. A bipartisan group of state attorneys general has announced it is investigating.
Opioids, including prescription painkillers and heroin, killed more than 33,000 people in the United States in 2015, more than any year on record, according to the U.S. Centers for Disease Control and Prevention.
The Oklahoma lawsuit claims the companies violated Oklahoma's Medicaid False Claims Act as well as the Consumer Protection Act and created a public nuisance. It seeks damages and penalties, among other relief.