Police on Tuesday were hunting for whoever is responsible for sending a wave of drug overdoses crashing through middle Georgia that killed at least two people and sickened dozens more.
In a cascade of chaos spanning 48 hours, emergency responders used "massive doses" of the emergency opioid overdose treatment naloxone to revive victims who were unconscious or who had stopped breathing altogether, the state Health Department said in a statement.
And in each case, the culprit was the same.
"Patients reportedly purchased yellow pills alleged to be Percocet, an opioid pain medication," the statement read. "The substance has not yet been identified but it is extremely potent."
Overdoses were reported in the cities of Macon, Warner Robins and Albany and the communities of Centerville and Perry.
Christopher Hendry, chief medical officer of Navicent Health Medical Center in Macon, said Middle Georgia had never experienced such a large number of overdoses in such a short period of time.
And because "this is just started within the last 48 hours, we don't know how many more patients are going to present with these symptoms," Hendry said.
Investigators from the Georgia Bureau of Investigation and from other state and federal agencies were in those towns Tuesday trying to track down the pusher or pushers.
Percocet is a brand-name prescription painkiller that contains the opioid oxycodone and the pain reliever acetaminophen, better known under the brand name Tylenol.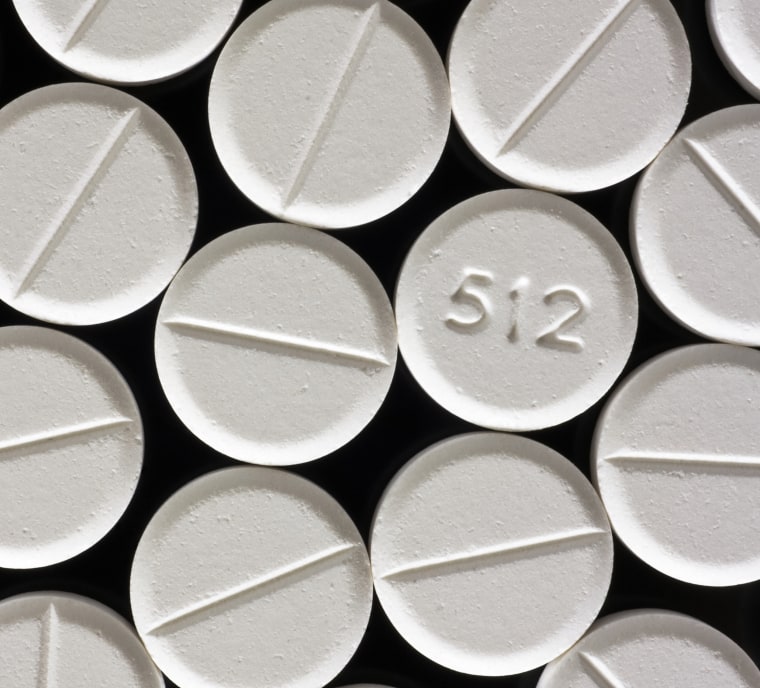 The Health Department said the drugs involved in the overdoses were likely not legitimate prescription drugs.
The developments in Georgia came just hours after the federal Drug Enforcement Administration issued new guidelines for first responders on handling the deadly and powerful drug fentanyl, which drug dealers use to lace heroin or cocaine — and which they also have been known to distribute in pill form.
Last month, the GBI issued a public safety alert about counterfeit pills purported to be oxycodone that were actually filled with fentanyl.
It's part of America's seemingly unquenchable appetite for opioids, top officials said.
Chuck Rosenberg, acting administrator of the DEA, said Tuesday at DEA headquarters in suburban Washington that while the United States makes up about 5 percent of the world's population, "we consume an overwhelming percentage of the world's prescription pain medication," especially hydrocodone and oxycodone.
Deputy Attorney General Rod Rosenstein said drug overdoses are the leading cause of death for Americans under age 50 — numbers he called "devastating."
"Every one of those overdoses represents a lost parent, child or friend," Rosenstein said. "Opioid drugs are causing unprecedented destruction in our communities."