Rep. Tom Marino has withdrawn from consideration as the White House's pick for drug czar following a report that he championed a bill that hindered federal agents from going after the Big Pharma firms that flooded the country with addictive opioids.
President Donald Trump made the announcement Tuesday morning on Twitter.
"Rep.Tom Marino has informed me that he is withdrawing his name from consideration as drug czar," Trump wrote. "Tom is a fine man and a great Congressman!"
Trump had nominated Marino, a Pennsylvania Republican, to head the Office of National Drug Control Policy.
But Marino came under fire following an expose by The Washington Post and CBS' "60 Minutes" that revealed Marino's role in pushing through the drug industry-backed Ensuring Patient Access and Effective Drug Enforcement Act.
Later Tuesday, Trump called Marino a "fine man" in a radio interview and described him as "gracious" for not wanting to have any conflicts of interest.
"He didn't even want to have even a perception of a conflict of interest," Trump said.
An early Trump supporter, Marino has not yet responded to the findings in the report.
The pharmaceutical industry pitched the bill as a way to prevent painkillers from falling into the wrong hands while protecting reputable pharmacists and drug distributors. But what it actually did, according to the report, was defang the DEA by curbing their power to stop drug distributors from sending millions of opioids to doctors and pharmacies suspected of supplying addicts.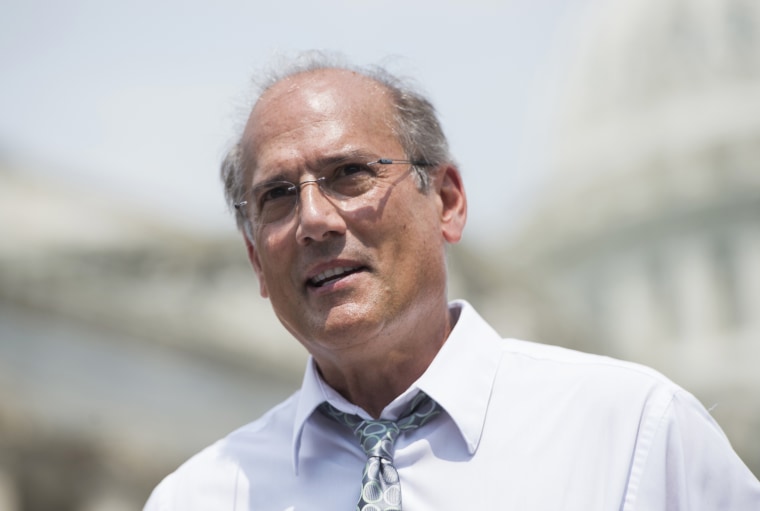 The bill was passed by Congress through unanimous consent in 2016 after Sen. Orrin G. Hatch, R-Utah, negotiated a final version with the Drug Enforcement Administration. It was later signed by President Barack Obama.
Trump's announcement Tuesday was met with praise.
"@realDonaldTrump — thanks for recognizing we need a drug czar who has seen the devastating effects of the problem," tweeted Sen. Joe Manchin, D-W. Va., whose state has been among the hardest hit by the opioid crisis.
"I look forward to working with @realDonaldTrump to find a drug czar that will serve #WV and our entire country," added Manchin, who on Monday demanded that Trump withdraw the nomination.
Senate Minority Leader Chuck Schumer, D-N.Y., called Marino's withdrawal "the right decision," but added that "the fact that he was nominated in the first place is further evidence that when it comes to the opioid crisis, the Trump administration talks the talk, but refuses to walk the walk."
On Monday, Trump said he was taking the expose "very seriously," following further criticism of Marino by Manchin and other lawmakers.
Trump also told reporters he would formalize his Aug. 10 national emergency declaration by signing it and sending it to Congress this week. That would enable the executive branch to direct millions of federal dollars toward things like expanding drug treatment facilities and supplying police officers with the anti-overdose remedy naloxone.
Meanwhile, Sen. Claire McCaskill, D-Mo., announced Monday she would introduce legislation that would repeal the law Marino championed, saying it has "significantly affected the government's ability to crack down on opioid distributors that are failing to meet their obligations and endangering our communities."