Federal investigators said Wednesday they are still trying to determine whether the engineer of the Amtrak train that derailed in Philadelphia was using his cellphone while he was at the controls.
The National Transportation Safety Board said it was examining both the phone and data records.
Investigators said they had determined that the engineer, Brandon Bostian, made calls and sent texts on May 12, the day of the crash, but had not determined whether he was talking or texting at the controls.
That process will be "detailed and lengthy," the NTSB said, because it requires matching time stamps with other data sources, including the train's data recorder and surveillance video.
Investigators also said Wednesday there was no evidence of a signal malfunction.
Eight people were killed and more than 200 injured when the train took a 50 mph curve at 106 mph and ran off the tracks. Bostian, who was injured, has told investigators he has no memory of the crash.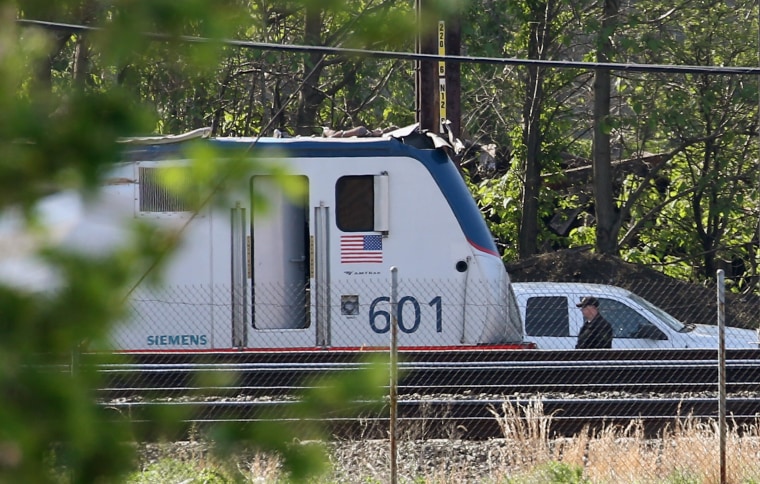 IN-DEPTH
— Erin McClam