The Apple Watch isn't the only new gadget coming out of Cupertino. The company unveiled a new 12-inch MacBook with a Retina display (2304x1440 pixels, if you're counting, and no more "Air") on Monday at an event in San Francisco. This is the first time Apple has put the high-resolution display on its ultra-light line of laptops. "We challenged ourselves to reinvent the notebook and we did it," said Apple CEO Tim Cook at the company's event.
The new notebook features a redesigned keyboard with a new type of Apple-designed key mechanism. The trackpad, instead of actually moving down when you click, senses the force you press on it — allowing a new gesture called a "force click," where pressing hard will launch contextual actions on links, words and files.
These additions come at a cost: as rumored, there's only one port, and it's the brand new USB-C type, which means all your flash drives, accessories, and other cables will need adapters. And the 256 GB of internal storage means you'll definitely want to stream your media rather than keep it on the drive.
The 12-inch MacBook comes in silver, space gray, and gold, and will be available on April 10 alongside the 11-inch and 13-inch non-Retina models starting at $1299, with pre-orders starting on Monday.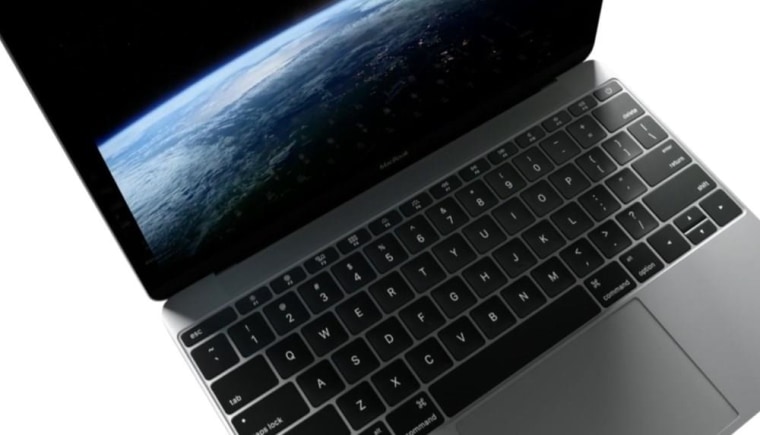 IN-DEPTH
SOCIAL
—Devin Coldewey and Keith Wagstaff