NAME: Anik Khan
AGE: 29
HOMETOWN: Queens, NY
TWITTER: @AnikKhan_ / INSTAGRAM: @anikkhan_
How do you introduce yourself?
Elvis Dubai A.K.A Young Bollywood A.K.A Sharukh Don A.K.A Jessie Katsopolis better known as Anik Khan.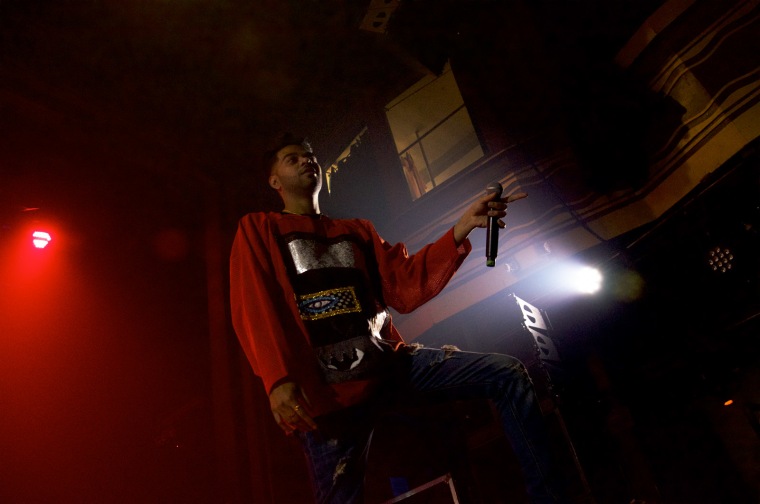 What inspires you?
Everyday people working hard for what they believe in. And chefs.
What challenges you?
Making time to take care of myself. I think about others way more often.
Tell us about the biggest risk you ever took.
A couple of years back I abandoned my family responsibilities to try to make this music career work out. I lived out of a suitcase and slept on couches and relied on my sisters for support.
What are you reading/watching/listening to these days?
"The Celestine Prophecy." I'm watching a lot of documentaries on architecture and travel currently. "The World's Most Extraordinary Homes" and "Parts Unknown." A lot of stand up: Ricky Gervais, Tom Segura. Listening to an artists like MorMor, Moses Sumney, Adekunle Gold.
If you weren't doing what you're doing now, what career would you want to pursue?
Definitely would want to get into the culinary world. Traveling, exploring different cuisine, and learning new cultures. Basically, Anthony Bourdain.
What's your motto?
Eat good, love hard.
I celebrate Asian Pacific American Heritage Month because...
I'm proud of my country, I'm proud of my language, I'm proud of my heritage.
NBC Asian America Presents: A to Z aims to celebrate the emerging voices and breakout stars of the Asian American and Pacific Islander communities. These individuals aren't just reading the dictionary of what it means to be Asian American and Pacific Islander in America; they're writing new definitions every day.
Follow NBC Asian America on Facebook, Twitter, Instagram and Tumblr.