NAME: Hieu Minh Nguyen
AGE: 26
HOMETOWN: Saint Paul, MN
TWITTER: @HieuMinh / INSTAGRAM: @hieuminhbeing
NBC Asian America asked celebrities and industry leaders to nominate individuals for our inaugural list, and Hieu Minh Nguyen was nominated by 2017 A to Z honoree Fatimah Asghar, writer and co-creator of the Emmy-nominated web series "Brown Girls": "Hieu Minh Nguyen is one of my generations greatest writers and thinkers. I'm always struck by Hieu's balance of tenderness in his poems, the way that he holds a thin knife to both humor and trauma, turning one so easily into another. Hieu's work gives me strength, the courage to be brave, the courage to call myself out for my own mistakes, permission to let myself think in ways I didn't know possible. This year births the release of Hieu's second book 'Not Here,' which I don't think the world is prepared for."
How do you introduce yourself?
I am a queer poet, and performer, and sad boy.
What inspires you?
I am inspired by the way we can bridge the distances between us through stories. Celebrating our differences doesn't divide us, but allows us to recognize each other as individuals. It also creates more meaning in the things that make us the same.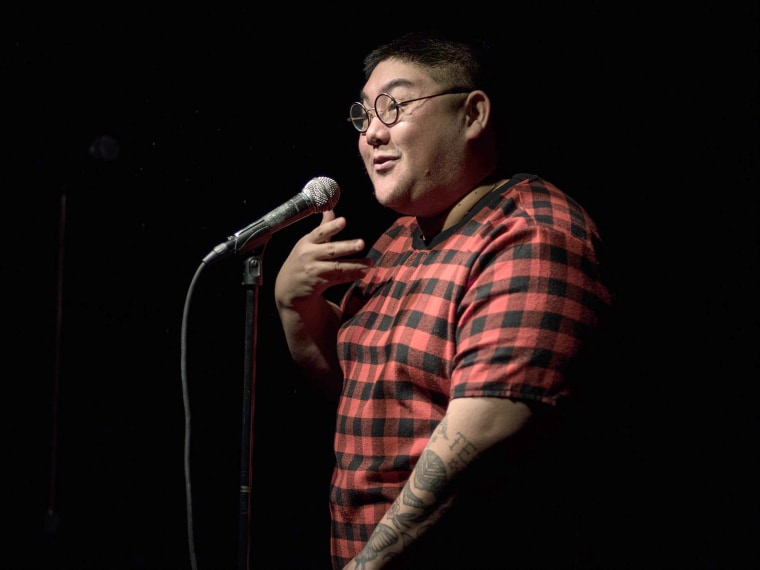 What challenges you?
Language has always been a border — a border between myself and the world, between my mother and I, but that is why I am poet. I want to conquer the barriers of language.
Tell us about the biggest risk you ever took.
The biggest risk I ever took was coming out to my mother. A lot of my work attempts to confront my mother's homophobia, but also attempts to understand where her homophobia comes from.
What are you reading/watching/listening to these days?
I am reading "Sons of Achilles" by Nabila Lovelace, I am watching a of movies starring Julia Roberts, and I am listening to a lot Lorde while sitting in a dark room weeping.
If you weren't doing what you're doing now, what career would you want to pursue?
I have no idea. Maybe I would appease my mother by becoming a doctor.
What's your motto?
I am alive. I know this.
I celebrate Asian Pacific American Heritage Month because…
...I refuse to hide.
NBC Asian America Presents: A to Z aims to celebrate the emerging voices and breakout stars of the Asian American and Pacific Islander communities. These individuals aren't just reading the dictionary of what it means to be Asian American and Pacific Islander in America; they're writing new definitions every day.
Follow NBC Asian America on Facebook, Twitter, Instagram and Tumblr.