NAME: Kulap Vilaysack
AGE: 37
HOMETOWN: Eagan, MN
TWITTER: @kulap / INSTAGRAM: @iamkulap
NBC Asian America asked celebrities and industry leaders to nominate individuals for our inaugural list, and Kulap Vilaysack was nominated by 2017 A to Z honoree Will Choi, comedian and creator of Asian AF: "Kulap is such a big inspiration, not only to me, but to the Lao & Asian American community. I love that she's using the success she's earned to raise up other diverse voices, and that is something truly worth celebrating."
How do you introduce yourself?
My name is Kulap, I'm a showrunner/writer/director/actor. I grew up in Minnesota, but have spent all my adult life in Los Angeles and I love it. I am Lao American.
What inspires you?
The badass warrior women I'm surrounded by, especially the founding members of The Jane Club — a members-only shared work and community space with an emphasis on women and working mothers. I find strength in being an individual within a group and collaborating. I love the work of Michaela Coel, Issa Rae, Phoebe Waller Bridge, and Beyonce. Oprah, natch. Two hour massages.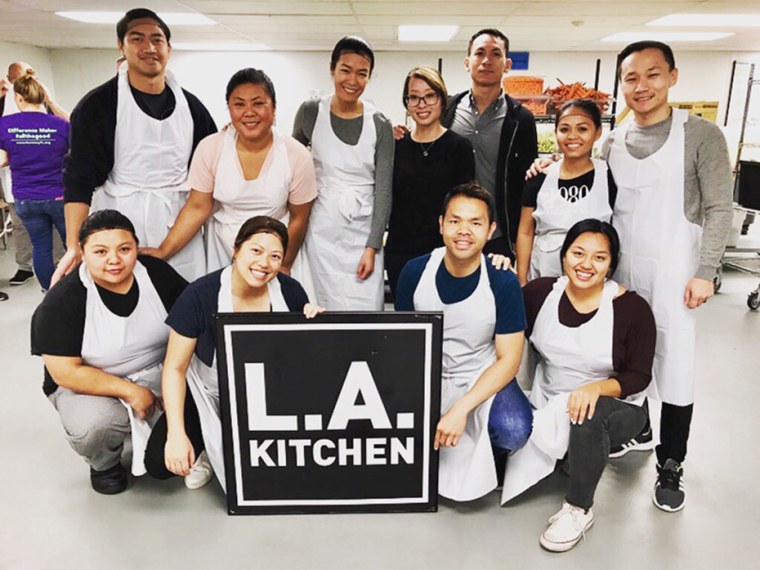 What challenges you?
The lack of representation and diversity in entertainment. I want to see a greater range of point of views — immigrant and refugee voices who have very American stories to tell. I want to see the Lao American perspective — a particular challenge because we'll always be the minority of a minority, but we deserve to be a part of the national conversation. I am a natural born citizen, because of America's involvement in the Vietnam War — Laos being the neighboring country and the most heavily bombed nation in the history of people. This is why I started LAOS ANGELES, a group dedicated to advocating for the advancement of Laos and her diaspora in media and entertainment.
Tell us about the biggest risk you ever took.
I had a tough childhood with refugee parents who sometimes did the best they could and sometimes didn't. I grew up between two cultures, feeling "not enough" for either — and it's shaped who I am. I found out my dad wasn't my biological father when I was 14. Later, when I heard he was worried that I'd ask for child support, I buried the whole event. At 33, I decided it was time to do some investigating and asked the questions I never had before… with a couple of cameras as my witnesses.
"Origin Story" is a very personal documentary about myself and my family. It raw and revealing of us all, and I am nervous about airing our dirty laundry. However in doing so, I was able to let go of my old story. I think other people will find much to relate to.
What are you reading/watching/listening to these days?
I'm reading Bruce Springsteen's biography "Born to Run" and "The Best We Could Do" by Thi Bui.
I'm watching "Atlanta," "Killing Eve," "Barry," and "RuPaul's Drag Race."
I'm listening to Cardi B and the "Black Panther" soundtrack on heavy rotation.
If you weren't doing what you're doing now, what career would you want to pursue?
I'd be an acclaimed luxury resort and spa reviewer or a respected archeologist who wears a lot of sunblock and travels with a full-size 10-step Korean skincare regimen.
What's your motto?
"I am an irresistible magnet for all that belongs to me by divine right." —Florence Scovel Shinn
I celebrate Asian Pacific American Heritage Month because…
...I am Lao'd and proud!
NBC Asian America Presents: A to Z aims to celebrate the emerging voices and breakout stars of the Asian American and Pacific Islander communities. These individuals aren't just reading the dictionary of what it means to be Asian American and Pacific Islander in America; they're writing new definitions every day.
Follow NBC Asian America on Facebook, Twitter, Instagram and Tumblr.