NAME: Lana Condor

AGE: 20

HOMETOWN: Whidbey Island, WA
TWITTER: @lanacondor / INSTAGRAM: @lanacondor
How do you introduce yourself?
Whenever I meet someone new, I always extend a hand and say, "Hi I'm Lana Condor... Condor like the ugly endangered bird." I like to see how people react to that and if they laugh and, indeed, know what a Condor is...chances are we're going to get along just fine!
What inspires you?
Food. I know that sounds random, but food culture really inspires me! I love educating myself on different culture's dishes and foods that are important and celebrated within that culture. I also think food brings people together. It's unifying!
What challenges you?
A lot challenges me! Not psyching myself out, not doubting myself, not comparing myself to others... all of that challenges me. But inevitably challenges are put into our lives so that we may grow and become the best version of who we are meant to be.
Tell us about the biggest risk you ever took.
The biggest risk I've ever taken was moving out to California. I was living in New York with my family and when my dad proposed that we move out to California, I definitely could have stayed in Manhattan. I had lived in Manhattan for six years and the city offered me everything that stimulates me and I really loved my life there. My brother decided to stay in Manhattan because of these very reasons. But I took the risk of moving with my family, in the middle of high school, and I am so glad that I did. I would have never been in the industry that I am today...and I am so happy with what I do, I couldn't imagine doing anything else.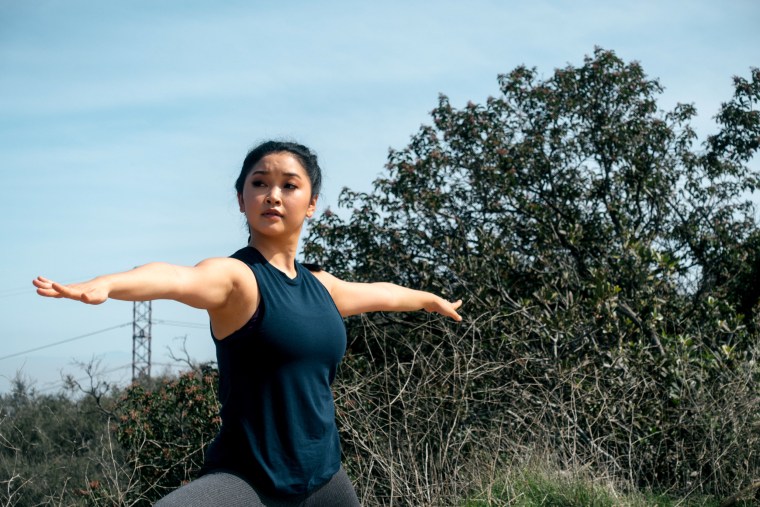 What are you reading/watching/listening to these days?
I am reading "Bonfire" by Krysten Ritter. I LOVE thrillers. I am re-watching "New Girl"... I'm so obsessed with that show. I think I've watched all of the seasons four times. And I am listening to a lot of Lauv.
If you weren't doing what you're doing now, what career would you want to pursue?
If I wasn't acting, I would want to be in the food and restaurant business. I really love to cook, and am fascinated by the art of cooking in general.
What's your motto?
"Greatness is coming." —Bob Condor
I celebrate Asian Pacific American Heritage Month because...
...because I am proud of who I am and want to celebrate my individuality, as well as others, every day.
NBC Asian America Presents: A to Z aims to celebrate the emerging voices and breakout stars of the Asian American and Pacific Islander communities. These individuals aren't just reading the dictionary of what it means to be Asian American and Pacific Islander in America; they're writing new definitions every day.
Follow NBC Asian America on Facebook, Twitter, Instagram and Tumblr.