NAME: MILCK (Connie Lim)
AGE: 31
HOMETOWN: Los Angeles, CA
TWITTER: @milckmusic / INSTAGRAM: @milckmusic
How do you introduce yourself?
Onstage: MILCK
Offstage: Connie
MILCK is my last name backwards, and my first two initials. It's a symbolic act of taking the name my family gave me, and turning it inside out to make it my own.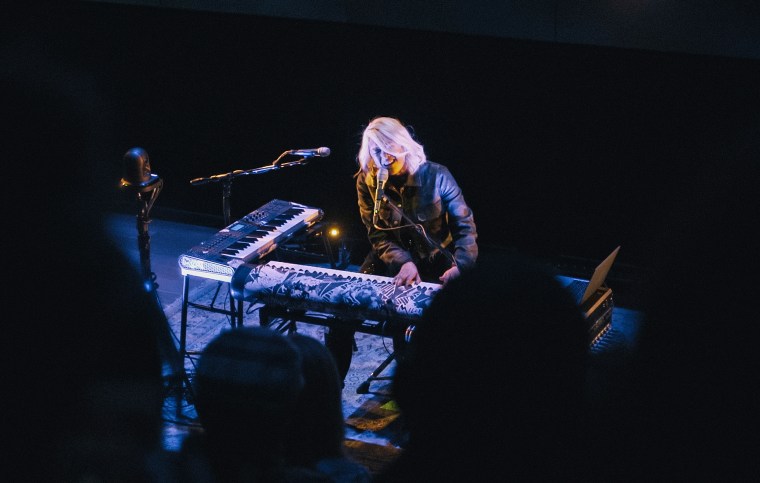 What inspires you?
Nature is the ultimate muse. Then it's all the emotions that come with the human experience. I love dissecting why people feel the way they do, where fears, hopes, hates, and dreams come from, and how to express difficult emotions.
What challenges you?
What inspires me also challenges me, because I am super passionate about them, and I can oftentimes delve so deep that sometimes I don't know how to stop, and just relax. I also challenge me by sometimes allowing for my ego to get in my own way. My ego manifests itself through anxiety and self-doubt. It's quite a toxic habit that I'm learning to let go of.
Tell us about the biggest risk you ever took.
The biggest risk I ever took was to dare to be truly myself. I think that risk is taken every day with every decision I make in the effort to get closer to my truth, and to the best art possible. The biggest risks I make are when I decide to fearlessly be me. For example, when a music manager and my loved ones told me I should move back to China to pursue music because I'd never find a place here in the states for myself, I decided to ignore everyone, and make a space for myself here, because this is my home. That is a risk I took that I'm very proud of.
What are you reading/watching/listening to these days?
I'm reading the "Tao Te Ching" by Lao Tsu, translated by Stephen Mitchell. It's changing my life. I'm also watching "Plizanet Earth with Snoop Dogg." I also love listening to MUNA the band, Annie Lennox, U2, The National, Against All Logic, Yebba, Bonobo, Tycho, and Phoebe Bridgers.
If you weren't doing what you're doing now, what career would you want to pursue?
I think I'd pursue being a therapist. Therapists and songwriters both spend most their time exploring all the different sides to emotions.
What's your motto?
Keep Zen And Try Again.
I celebrate Asian Pacific American Heritage Month because...
There is so much depth and wonderful things to be proud of, and to be shared with our fellow Americans.
NBC Asian America Presents: A to Z aims to celebrate the emerging voices and breakout stars of the Asian American and Pacific Islander communities. These individuals aren't just reading the dictionary of what it means to be Asian American and Pacific Islander in America; they're writing new definitions every day.
Follow NBC Asian America on Facebook, Twitter, Instagram and Tumblr.