NAME: Peyton Elizabeth Lee
AGE: 13
HOMETOWN: New York, New York
INSTAGRAM: @peytonelizabethlee
What inspires you?
It is such an incredible time to be in the film industry. The silver lining of all the conflict and craziness in the world right now is seeing how we all have been able come together as a united front against the hate. It is so inspiring to see people finding their voice and breaking free from social conditioning. The mere idea of people using their mind and voice to make a difference in our world makes me excited to wake up every morning.
What challenges you?
I am so fortunate to be surrounded by so many amazing people who set incredible examples of what a person should be. From my family to my coworkers, I am constantly challenged to be better. They have molded me into the person I am today, and have contributed to my aspirations of who I want to be in the future. And having someone who challenges you without trying, well they are unknowingly giving you the best gift there is.
Tell us about the biggest risk you ever took.
The biggest risk I ever took was to try to be an actor. I put a lot of things on hold to follow my dreams. I had to put my other activities on the back burner and prioritize acting over anything else (except school). It was hard to let go of my other dreams, but it was one million percent worth it.
What are you reading/watching/listening to these days?
I just saw "Love, Simon" which was incredible. I love seeing films that truly inspire you and make you excited to be part of such a unique industry. It had all the components of what a great movie should be, and you carry the story into your everyday life.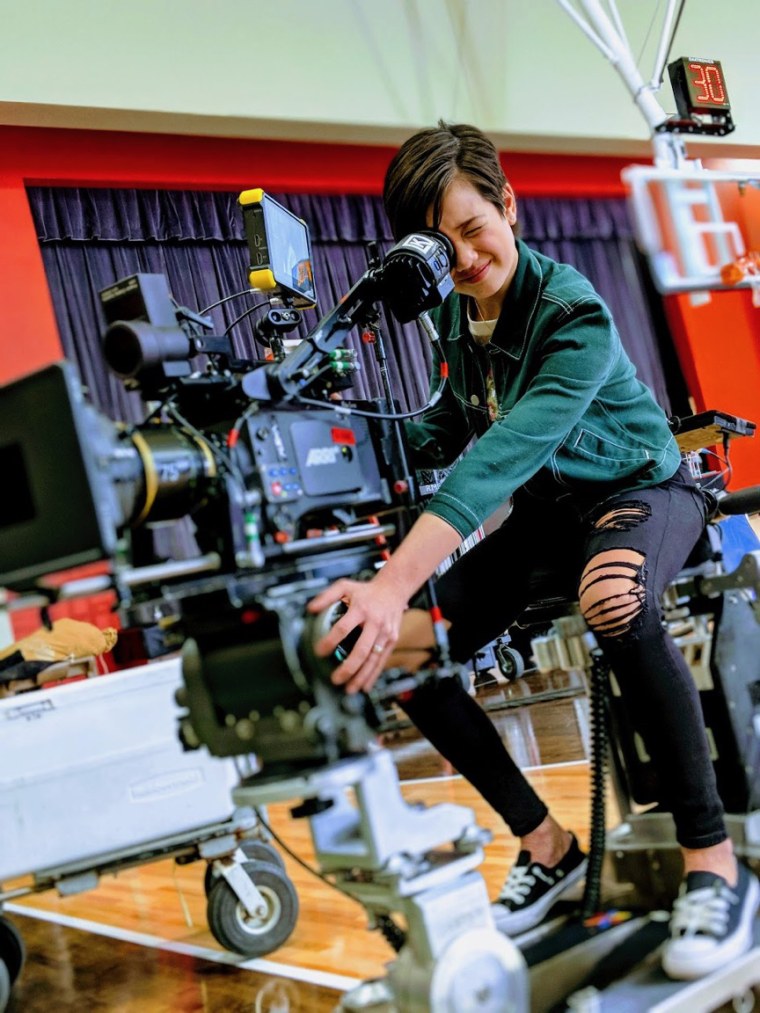 If you weren't doing what you're doing now, what career would you want to pursue?
I would want to be a director. I love how their jobs allow them to create a whole other world and transport the viewers.
What's your motto?
I don't really have a motto, but I have always believed that hard work truly pays off and that without being told no a million times, being told yes wouldn't feel so incredible and empowering.
I celebrate Asian Pacific American Heritage Month because…
Understanding and appreciating your history and heritage brings you closer to your family and allows you to learn a lot about yourself.
NBC Asian America Presents: A to Z aims to celebrate the emerging voices and breakout stars of the Asian American and Pacific Islander communities. These individuals aren't just reading the dictionary of what it means to be Asian American and Pacific Islander in America; they're writing new definitions every day.
Follow NBC Asian America on Facebook, Twitter, Instagram and Tumblr.