NAME: Ravinder S. Bhalla
AGE: 44
HOMETOWN: Passaic, NJ
TWITTER: @RaviBhalla
How do you introduce yourself?
Ravi Bhalla.
What inspires you?
Public service.
What challenges you?
Fitting everything into one day.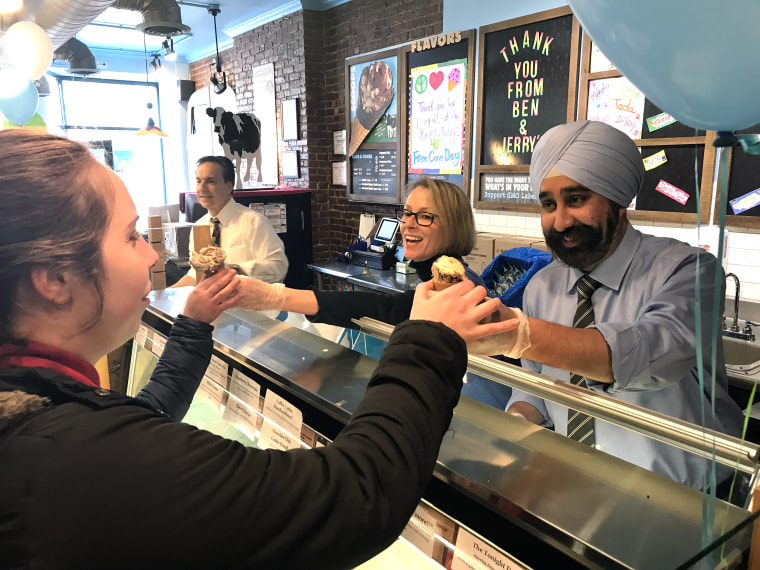 Tell us about the biggest risk you ever took.
I started my own law firm in 2005 with no clients, just a telephone, a letterhead, and a dream. It could have been a disaster, but it's a risk I'm glad I took.
What are you reading/watching/listening to these days?
I'm reading "Killing the Poormaster." It's based on a real-life murder that happened in Hoboken City Hall in the 1930s. It's fascinating.
If you weren't doing what you're doing now, what career would you want to pursue?
I would play for the Yankees, but if they cut me I'd want to be a human rights lawyer.
What's your motto?
Trust thyself.
I celebrate Asian Pacific American Heritage Month because…
People who forget their past have no future.
NBC Asian America Presents: A to Z aims to celebrate the emerging voices and breakout stars of the Asian American and Pacific Islander communities. These individuals aren't just reading the dictionary of what it means to be Asian American and Pacific Islander in America; they're writing new definitions every day.
Follow NBC Asian America on Facebook, Twitter, Instagram and Tumblr.