NAME: Sujata Day
HOMETOWN: Greensburg, PA
TWITTER: @sujataday / INSTAGRAM: @sujataday
How do you introduce yourself?
Hi, I'm Sujata. My friends call me Suj.
What inspires you?
My biggest inspirations are creator/actors like Michaela Coel, Phoebe Waller-Bridge, and Donald Glover. And, obviously, my bestie for life, Issa Rae. These guys are masters at crafting a story and bringing it to life in the most authentic way possible.
What challenges you?
When people tell me no. I don't try to turn it into a yes. I go back out there, work 10 times harder, and make them regret saying no.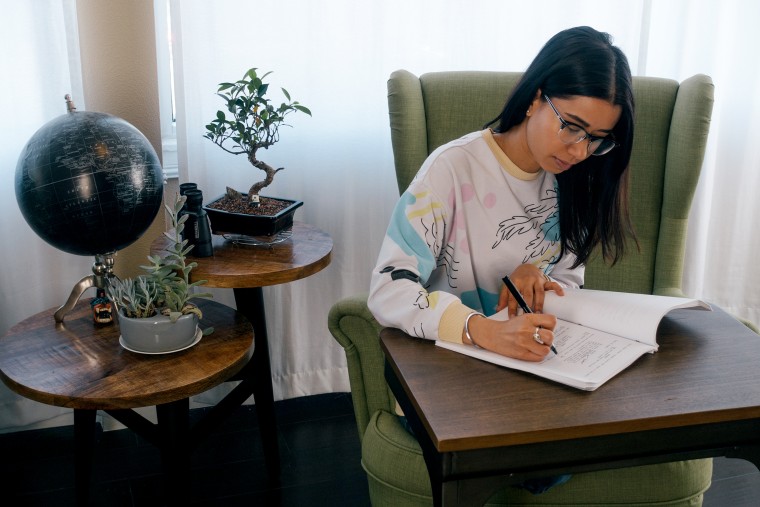 Tell us about the biggest risk you ever took.
I ate a fried cricket once. Never again.
What are you reading/watching/listening to these days?
My friends recently turned me onto comics/graphic novels like "Global Frequency," "Paper Girls," and "Chase." I'm a features juror this year for the Indian Film Festival in LA (IFFLA) so I've been watching some really cool independent films out of the motherland like "Village Rockstars," "Aaji," and "Ask the Sexpert." I'm alternating between the "Jesus Christ Superstar" soundtrack, '90s hip hop, and the new Cardi B.
If you weren't doing what you're doing now, what career would you want to pursue?
There's nothing else I'd rather be doing.
What's your motto?
We could all die from a zombie apocalypse/nuclear fallout/giant asteroid tomorrow, so do what you love today.
I celebrate Asian Pacific American Heritage Month because…
If we don't tell our stories, they will.
NBC Asian America Presents: A to Z aims to celebrate the emerging voices and breakout stars of the Asian American and Pacific Islander communities. These individuals aren't just reading the dictionary of what it means to be Asian American and Pacific Islander in America; they're writing new definitions every day.
Follow NBC Asian America on Facebook, Twitter, Instagram and Tumblr.