NAME: Tony Finau
AGE: 28
HOMETOWN: Salt Lake City, UT
TWITTER: @tonyfinaugolf / INSTAGRAM: @tonyfinaugolf
How do you introduce yourself?
I'm Tony and I play professional golf on the PGA TOUR.
What inspires you?
My goals. Chasing greatness and the intention to become better at my craft and better as a person each and every day. I'm inspired to so great things by many great men and women of our time, as well as the past.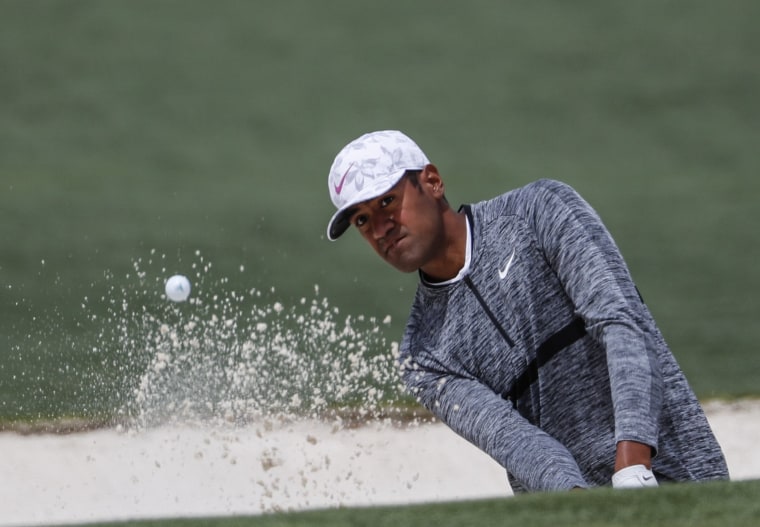 What challenges you?
Though I'm not scared of failure, I'm scared of the regret of not having given something my best effort. That fear of feeling that way challenges and motivates me.
Tell us about the biggest risk you ever took.
The biggest risk I've ever taken was making the decision to turn pro at 17 years old. I was confident that with effort and time, I would realize my dream, but it was definitely a big risk at the time.
What are you reading/watching/listening to these days?
I'm an avid reader. I've read some incredible books including "Shoe Dog" by Phil Knight, "The Golden Rules" by Coach Bob Bowman, and "The Slight Edge" by Jeff Olson. I like to read biographies of great athletes, self-improvement books, and anything that allows me to better myself on a spiritual and personal level. I also read the Book of Mormon.
As for music, I like to listen to up-tempo hip-hop and rap while I'm working out, and otherwise love oldies, love songs and reggae.
If you weren't doing what you're doing now, what career would you want to pursue?
A chef.
What's your motto?
Inspire someone.
I celebrate Asian Pacific American Heritage Month because...
It's great to celebrate and reflect on who we are, and where we came from. This celebration allows us to connect with others around the world. We're all unique and Asian Pacific American Heritage Month is a great initiative to acknowledge that.
NBC Asian America Presents: A to Z aims to celebrate the emerging voices and breakout stars of the Asian American and Pacific Islander communities. These individuals aren't just reading the dictionary of what it means to be Asian American and Pacific Islander in America; they're writing new definitions every day.
Follow NBC Asian America on Facebook, Twitter, Instagram and Tumblr.