Changa Onyango has seen the impact of deep-seated mistrust between Baltimore police officers and the minority neighborhoods they serve.
Police officers trying to arrest a teen in front of his family might be viewed with anger, but the cop might feel he'd done everything possible to avoid physical confrontation.
"Right now, there's a rampant sense among the community that police misuse their power. There is this notion that police don't value you as a resident," Onyango said. "This is what really makes people angry."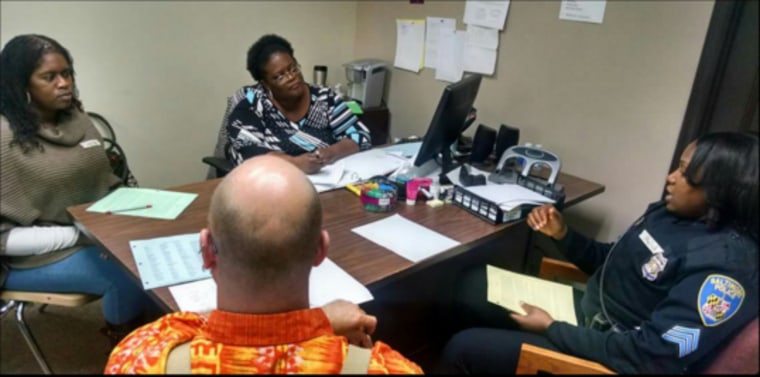 But the Baltimore native wants to help break down those barriers by putting police officers face-to-face with the citizens who have filed complaints against them.
He is the executive director of Community Mediation Baltimore, and one of the leaders of the new police complaint mediation initiative.
Residents who file complaints against police for issues such as discourtesy will be invited to mediation sessions along with officers named in the complaint. The confidential sessions will be run by a trained third party mediator from Community Mediation Baltimore in a neutral space such as a church or conference room.
Both parties — cops and citizens — must agree to participate, Onyango said.
"Baltimore is my home. It's where I was born and it's where I was raised," he said. "I have been doing community mediation for a long time and it's about helping to see what motivates people."
Kisha Brown, director of the city's Office of Civil Rights and Wage Enforcement, is one of the other leaders helping to spearhead the initiative. She says she hopes the program opens communication between police and the citizens they serve.
"This is an opportunity for members of the public and the police department to both have their voice heard," Brown said. "Not all complaints are best served by a full investigation. Some complainants want their voice heard."
"The hope of mediation is that both parties can sit down and that we build a better understanding with the community," she explained.
Organizers of the program say the current system of complaints is a long process and can be frustrating to people who file complaints. According to Onyango, it can take as long as a year for a complaint to be processed. In contrast, mediation session invitations would be sent out a few weeks after the initial complaint was made.
"On the officer side, they might not hear about the complaint until up to 12 months after the fact. At that point, they may not even remember the argument or altercation that led to the complaint in the first place," he said. "It doesn't offer satisfaction in any way."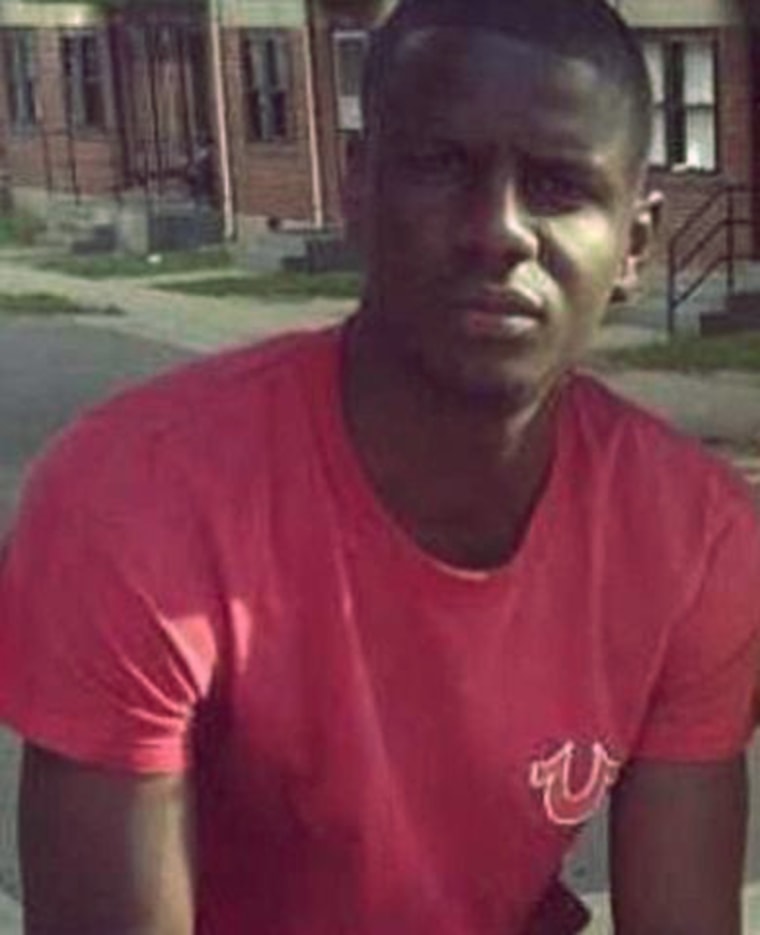 The mediation initiative comes in the wake of Freddie Gray's death after he suffered a spinal cord injury in police custody last April. His death led to protests and riots across the city and drew attention to the fraught relationship between the community and Baltimore's police officers. Six officers were charged in his death.
Brown says she began looking into the mediation project a few weeks before Gray's death, and was inspired by a similar program in New Orleans. But the protests spoke to the need for residents to have a way of expressing their frustrations.
"This path allows not just for a greater understanding, but also for justice," she said.
For Onyango, who will be conducting some of the sessions, bridging the gap between two groups with rooted distrust can be difficult. His goal in the mediation room is for both groups to experience the "electric moment" where participants can put themselves in the other person's shoes and want to explain themselves.
"We start off with a briefing and make sure everyone feels safe to express themselves. At first, its easy to discard everything the other person says, but there comes a turning point where the other person can finally heard the root of the problem. Then they want to explain themselves," he said.
"If you come to point of conflict and if you can build a solution to that conflict, its 100 times more likely that because you built it together it will stick together as opposed to lawyer or judge bringing in information or directions to influence the situation," Onyango continued.
Although the program is expected to launch in the next few weeks, training is already underway for community volunteers to become trained mediators. Some police officers have participated in training sessions to become ambassadors among the force.
Lt. Gene Ryan, President of the Fraternal Order of Police Lodge 3, which represents Baltimore police officers, said that he believes the intention of the initiative is positive and will help the public understand the complex work of police officers.
"Much of the general public does not have an adequate understanding of the decisions that we make in these situations and we believe the program will go a long way towards furthering their knowledge," Lt. Ryan said in a statement to NBC News.
It's that disconnect between police and the community that Onyango wants to fix.
"It's about making police feel like part of the community and allowing residents to change how they look at police as humans working in the community for their benefit," he said.
"This is something that can cause a lot less emotional damage and mend relationships."