Freddie Gray suffered a "high-energy injury" that was likely caused by a sudden change in the speed of the Baltimore police van in which he was placed after being arrested in April, according to an autopsy report obtained by The Baltimore Sun.
Gray, 25, died on April 19 after suffering a spinal injury while in police custody after his arrest following a foot chase on April 12. His death was followed by protests and riots, and six officers were charged in his death. The six officers have pleaded not guilty.
The Sun reported that the autopsy found the type of high-energy injury is similar to those that occur in shallow-water diving accidents.
The paper said the autopsy concluded that Gray, who was handcuffed while in the police van but not seat-belted in place, may have gotten to his feet where he was at risk for a fall. The autopsy said it is also possible the injury occurred as Gray was changing position on the floor of the van, according to The Sun.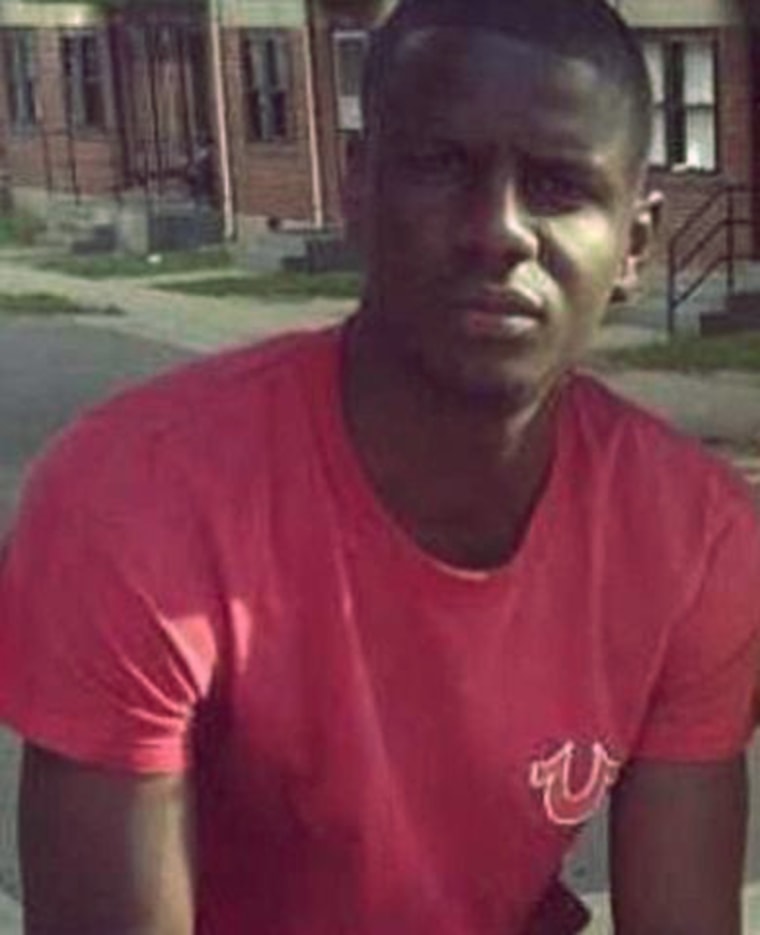 The medical examiner's office said it did not release the autopsy report. State's Attorney Marilyn J. Mosby said in a statement that her office was not the source of the leak. The Sun reported it received a copy of the autopsy from sources who did not want to be identified.
"I want to make it very clear that the State's Attorney's Office did not release the Freddie Gray autopsy report," she said in a statement. "As I have repeatedly stated, I strongly condemn anyone with access to trial evidence who has leaked information prior to the resolution of this case."
Attorneys representing the six police officers charged in Gray's death released a statement Tuesday: "To be absolutely clear, neither the six Officers nor any of their attorneys have a copy of the autopsy report, nor have we ever seen it."
"It was our understanding that the only copy of the autopsy was in the possession of the State's Attorney's Office and the State Medical Examiner's Officer," the joint statement said. "We were expecting, and continue to expect, all discovery, including the autopsy, to be turned over to us by no later than Friday, June 26."