Jurors in the trial of a police officer indicted in the April death of Freddie Gray went home for the weekend on Friday, following three days of testimony so far from nearly a dozen witnesses.
Those who took the stand ranged from a state medical examiner who ruled the Baltimore man's death a "homicide," to a lead detective in the case who said the officer now on trial told her that Gray asked for medical help while in police custody.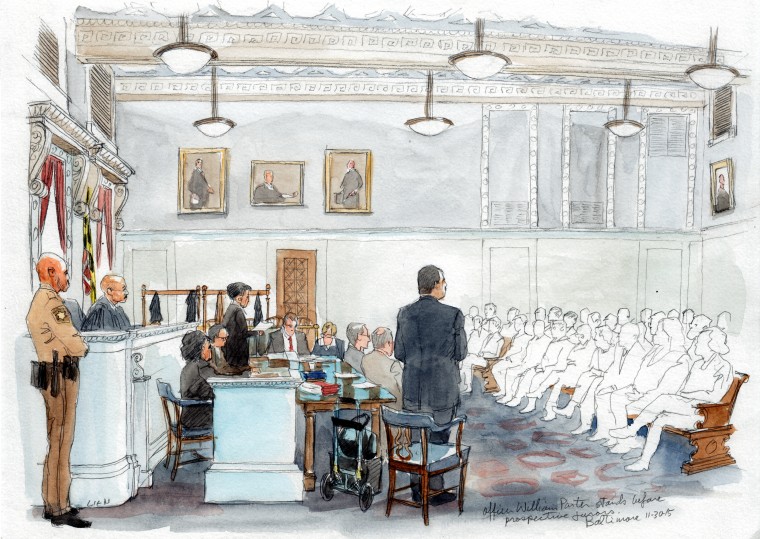 Officer William Porter, 26, faces charges that include manslaughter, second degree assault, and reckless endangerment, for what prosecutors allege was his role in the death of 25-year-old Gray.
He was arrested on April 12 and died a week later, from injuries that prosecutors allege were sustained while being transported in a police van.
His death, coming on the heels of police killings of unarmed black men in Ferguson, Missouri, New York and elsewhere, sparked peaceful protests initially in this city of nearly 700,000 residents. But hours after Gray's funeral on April 27, Baltimore was rocked by rioting, looting and arson. The governor called in the National Guard, and the mayor instituted a curfew.
RELATED: Freddie Gray Case: Baltimore Cop William Porter to Face Trial
State's Attorney Marilyn Mosby announced charges on May 1. Besides Porter, five other officers face various charges, including second degree depraved heart murder. Their trial dates are scheduled between now and March 2016.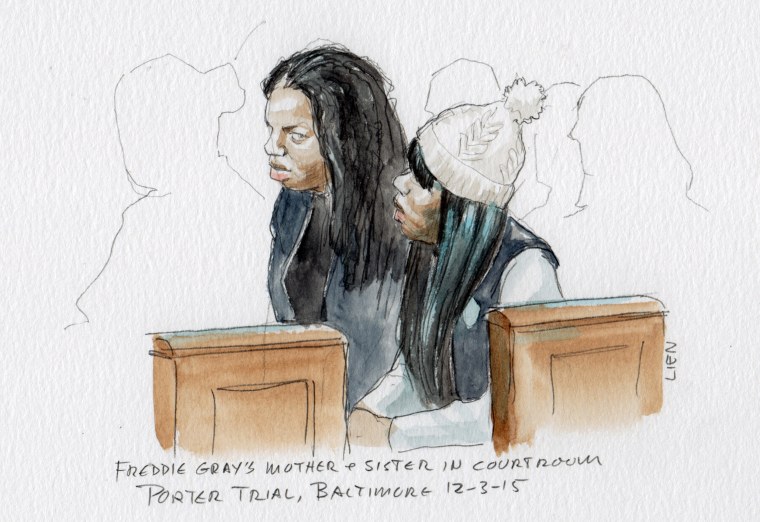 On Thursday in court, a friend of Gray's named Brandon Ross testified that they were walking near a public housing project in West Baltimore on the morning of April 12, when Gray—who'd had previous brushes with the law-- spied police officers and took off running.
Ross said he and other friends learned that Gray had been arrested a short time later. A bystander shot cell phone video that shows Gray yelling in pain as officers placed him in a police van. As the video was played in court this week, Gray's mother—who has been observing the proceedings with other relatives-- began weeping and was escorted out. Ross—who shot additional cell phone video that was also shown in court-- could be heard on the recording engaged in a heated exchange with police. He broke down crying on the stand.
RELATED: First of Six Trials in Freddie Gray Death Begins With Protests
On Friday, Dr. Carol Allan, who performed the autopsy, was the state's final witness of the day. She testified that Gray's neck was broken and his spine severely severed, and the jury viewed photos. The physician, who has also performed thousands of autopsies, indicated that had Gray received timely medical assistance, his injuries might not have proved fatal.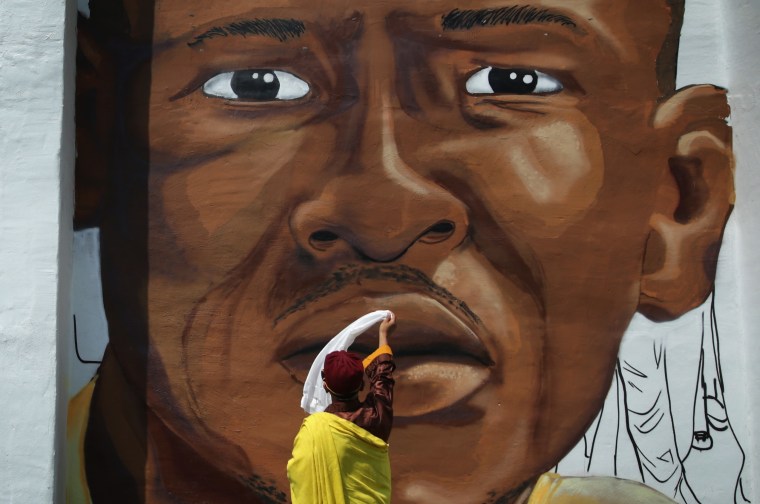 Among other trial developments this week, the jury of eight women and four men heard from Detective Syreeta Teel, who testified that she and Porter spoke by phone on April 15—three days after Gray's arrest.
Asked by state prosecutor, Jan Bledsoe, "What was the main purpose of calling him? Teel replied, "To find out what happened at Druid Hill and Dolphin," referring to one of the intersections where the police van stopped.
Teel said Porter told her during that phone conversation that Gray asked for assistance while in the police van.
RELATED: Freddie Gray Activists Arrested During Vote at Baltimore City Hall
That led to a subsequent taped interview in which officer Porter was questioned by Teel and others in internal affairs about what happened on the day of Gray's arrest.
Porter is heard on the video telling investigators that during one of the six stops the police van made while transporting Gray, that he was lying on the floor of the van and asked for help. Porter asked Gray if he could get up, and Gray said no.
RELATED: Freddie Gray Hearing: Judge Decides if Officers' Statement Should be Heard at Trial
The officer said he helped Gray up on the van bench. Porter also said that Gray told him he "couldn't breathe" and when Porter asked if he needed a medic, Gray told said "Yes."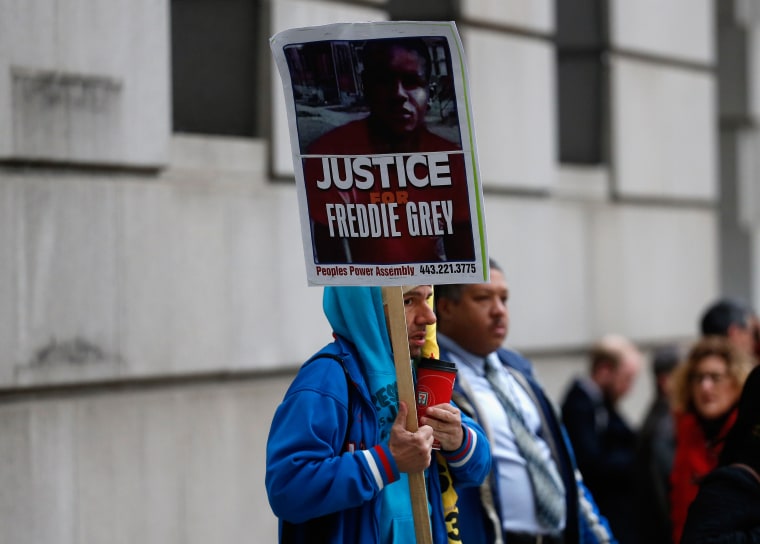 Porter said he told the van driver and another superior that Gray needed medical assistance. Finally at the last stop, Gray's deteriorating condition so alarmed Porter and other officers that a medic was called.
The trial is expected to resume on Monday, and Judge Barry Williams said it should end a few days before Christmas.