Several Baltimore police officers involved in the Freddie Gray case are facing termination after an internal investigation found they committed administrative violations in their handling of the 25-year-old's death, according to reports.
An internal inquiry into the circumstances surrounding Gray's 2015 in-custody death found five of the six officers involved violated internal protocol, according to NBC WBAL-TV in Baltimore.
For three of the officers, the violations were enough to merit termination, the Baltimore Sun first reported.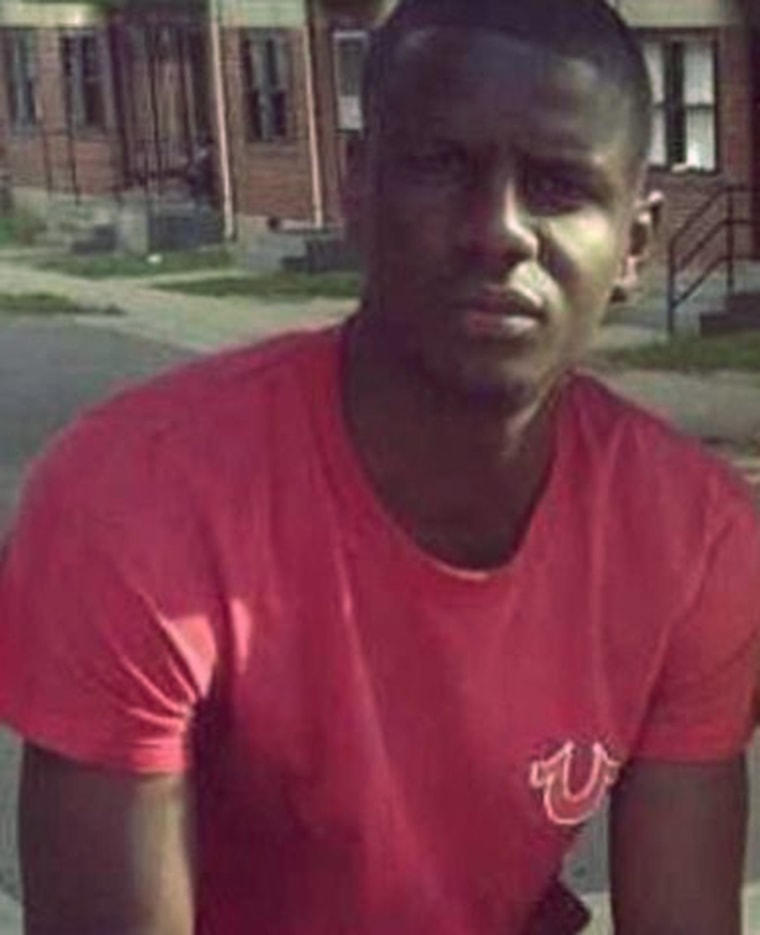 Lt. Brian Rice, the supervising officer on duty, Officer Caesar Goodson, the driver of the van carrying Gray, and Sgt. Alicia White have been suspended and are facing termination.
The three were notified last week of the administrative charges against them.
Officers Garrett Miller and Edward Nero, who were involved in Gray's arrest, face suspension without pay for a few days. No internal charges were filed against Officer William Porter, who was the only one to receive a lesser manslaughter charge, according to WBAL Baltimore.
The Montgomery County and Howard County police departments conducted the internal inquiry into the officers at the request of the Baltimore Police Department.
Related: Baltimore Rising: Two Years After Freddie Gray's Death, Shaken City Mends
The officers facing administrative violations have the option to challenge the findings of the internal investigation by requesting a disciplinary trial board.
The Baltimore Police Department declined to comment to NBC News citing that the investigation pertains to "personnel matters," said T.J. Smith, a department spokesman.
"Since Mr. Gray's tragic death, we've been adamant about the need for both individual and collective accountability for those responsible," said Sherrilyn Ifill, president of NAACP Legal Defense Fund. "We are encouraged that many of those involved reportedly will face administrative repercussions for their misconduct," she said.
Gray, a 25-year-old African American man, sustained a fatal neck injury while in police custody. His death ignited riots and violence in Baltimore and sparked a nationwide debate on police brutality.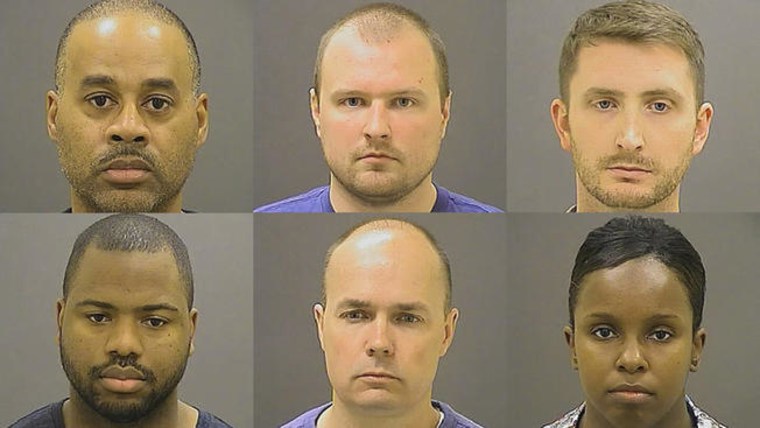 Baltimore State's Attorney Marilyn Mosby swiftly brought charges against all six officers: five facing second-degree murder and one facing manslaughter.
Nero, Goodson, and Rice were acquitted during a bench trial, while Porter walked free after a jury standstill resulted in a mistrial.
Although the officers were not found criminally liable, the judge throughout all the trials referred to many internal rules that were perhaps not followed, which was the basis of the internal inquiry.
After repeated unsuccessful legal outcomes, Mosby dropped charges against the remaining officers.
But at a press conference on Monday, she said "justice" was finally served in the form of an internal investigation.
"Justice is always worth the price paid for its pursuit. This case has always been about providing justice for an innocent 25-year-old man who was unreasonably taken into police custody, severely injured while in police custody, and died due to a lack of care," she said.
"I'm relieved that administratively a majority of these officers will be held accountable, and I hope that this brings closure to the loved ones of Freddie Gray, the city of Baltimore and, most importantly, the dedicated police of Baltimore City," she added.