Police said Thursday they are "extremely pleased" with how well an overnight curfew has quieted the streets of Baltimore after violent unrest this week left nearly 100 officers with injuries, almost half of whom required emergency treatment.
After Mayor Stephanie Rawlings-Blake ordered a 10 p.m.-to-5 a.m. curfew Tuesday, "we have had two days of peace and quiet," Police Commissioner Anthony Batts said Thursday night.
"I am extremely pleased and happy with the citizens of Baltimore," Batts said, adding that the curfew would remain in place at least through the weekend, when two large organized demonstrations are expected.
Ninety-eight officers have reported injuries since protests boiled over Monday following the funeral for Freddie Gray, an African-American man who died in police custody, police Capt. Eric Kowalczyk said. He said protesters hurled bricks, bottles and chunks of cement at officers.
"These are chunks of cement that have serrated edges on them. That's what was being thrown at our officers," he said.
Thirteen officers are out on medical leave, and 15 have been placed on light duty, where they can perform administrative functions but not patrol the streets, Kowalczyk said.
In addition, at least 15 structures and more than 100 vehicles were set on fire Monday night. The federal Bureau of Alcohol, Tobacco, Firearms and Explosives posted a $10,000 reward Thursday for information.
Police completed their investigation a day earlier than planned Thursday and delivered it to the chief state prosecutor in Baltimore, who pleaded for patience and peace while she decides whether to bring charges. Batts said he couldn't talk about the report Thursday night.
Authorities did reveal a new detail that raises still more questions about what the officers involved have told investigators: The van carrying Gray to the police station made a previously undisclosed stop that was captured on a "privately owned camera."
State's Attorney Marilyn Mosby must review the evidence, consider charges and decide how to move forward.
Batts said police would keep probing at the direction of the state's attorney, while Mosby stressed that her office is doing its own investigation.
"We are not relying solely on their findings but rather the facts that we have gathered and verified. We ask for the public to remain patient and peaceful and to trust the process of the justice system," her statement said.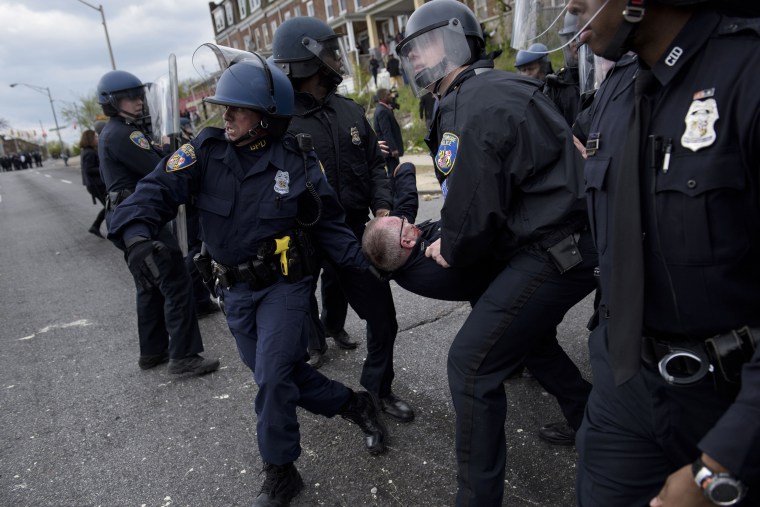 IN-DEPTH
SOCIAL