Officer William Porter was poised and calm as he testified in his own defense Wednesday, telling jurors that he didn't call an ambulance for Freddie Gray because the man was alert, appeared uninjured and didn't complain of any pain or wounds in the back of a police van.
Gray was "unable to give me a reason for a medical emergency," Porter said.
Instead, Gray only said "yes" when Porter offered to get him medical aid, the officer testified. Porter said he did tell his colleague, the van driver, to take Gray to the hospital after the man said he needed medical attention.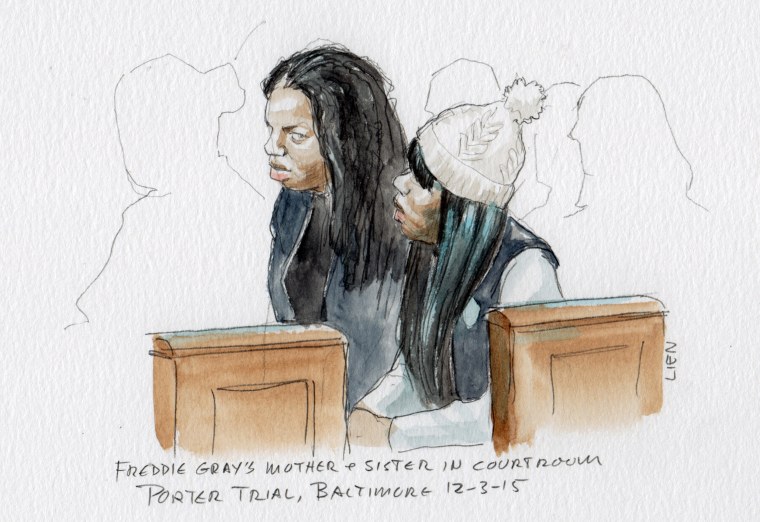 Porter, a patrolman, responded to calls for assistance at some of the van stops. During the fourth stop, Porter went inside the back of the van and lifted Gray, who was handcuffed and shackled, from the floor onto the bench.
The fourth stop is crucial in Porter's case because prosecutors say Gray was already injured by the time he arrived there, and Porter's failure to call a medic to the scene contributed the Gray's death. Defense attorneys say Gray was injured later in the ride.
Prosecutors also say by not buckling Gray into a seat belt during that stop, Porter was criminally negligent. The department requires detainees to be buckled up and the policy was updated just days before Gray's arrest, leaving no ambiguity about whether a prisoner should be belted in.
As Porter spoke, jurors listened intently, some leaning forward and scribbling notes as he spoke.
Porter said he only realized Gray was hurt when the van reached the police station. Porter said Gray was unresponsive "with mucus around his nose and mouth."
He called Gray's name — as he'd done at previous stops, which elicited responses — but this time Gray was silent. Porter told jurors the experience was "a very traumatic thing for me."
Porter, the first of six officers to go on trial in Gray's death, also faces assault, misconduct in office and reckless endangerment charges. If convicted on all of the charges, the maximum penalty he faces is about 25 years.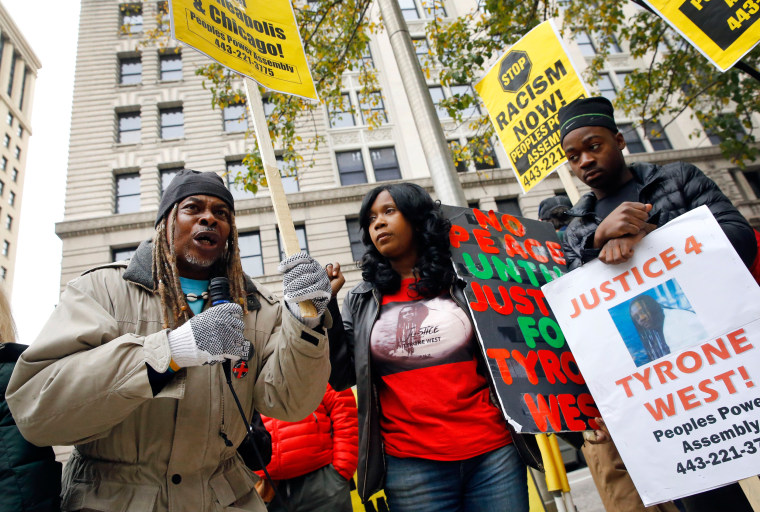 "I didn't' call for a medic because after talking to Freddie Gray he was unable to give me a reason for a medical emergency,'' Porter said.
Porter also faces assault, misconduct in office and reckless endangerment charges. If convicted on all of the charges, the maximum penalty he faces is about 25 years.
Prosecutors have argued that Porter should be held partially responsible for Gray's death because the officer didn't buckle the man into a seat belt when he checked on him in the back of a transport wagon, which is department policy, and he failed to call for a medic when Gray indicated he needed medical attention.
Related: Trial of Baltimore Officer William Porter: Key Points From the State's Case
Defense attorneys have suggested that the van driver was responsible for Gray's safety and said Porter acted the way any reasonable officer would have. They also suggested that the officer may have thought Gray was faking an injury to avoid going to jail.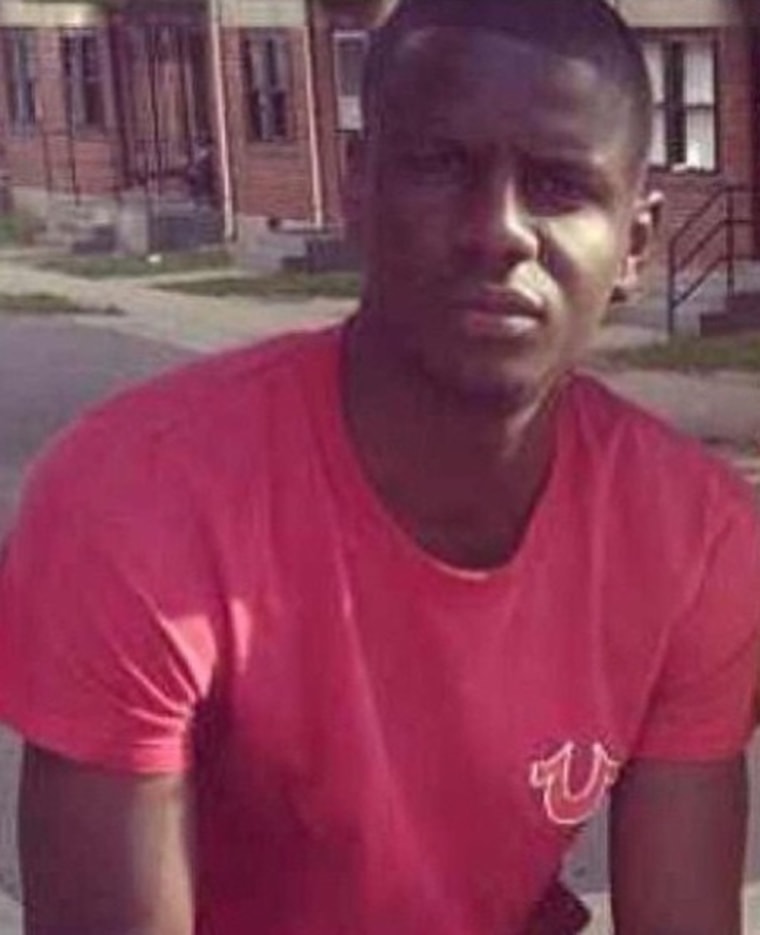 Porter said during the fourth stop, Gray made eye contact with him and spoke "in a regular tone of voice." "He never made a complaint of pain or an injury," Porter said. "In order to call for an ambo I need age, sex, location and complaint of injury. He wouldn't give me a complaint of injury."
Gray was a 25-year-old black man who died a week after suffering a spinal injury while riding, handcuffed and shackled, in the back of a police transport van. Porter, who is also black, was present at five of the six stops the van made after officers arrested Gray when he ran away from them. Gray's van ride lasted 45 minutes but covered only several city blocks.
Porter told jurors that he overheard Gray screaming and mentioning something about needing an inhaler at the Gilmor Homes, where he was taken into custody when he ran away from officers. But when asked if Gray said he couldn't breathe at the van's fourth stop, Porter said, "absolutely not.''
One of the prosecution's witnesses, however, testified that she called Porter days after Gray's injury to ask what had happened and that the officer told her that during the van's fourth stop, Gray complained that he couldn't breathe. Detective Syreeta Teel, an internal affairs investigator, said the call was not recorded and at the time, Porter was a witness, not a suspect.
In a later recorded statement played for jurors, Porter said Gray only asked him for help off the van floor, and said yes when Porter asked if the man needed a medic.
Referencing the phone conversation is the only attempt prosecutors made to substantiate the claim that Gray told Porter he couldn't breathe.
As for why he didn't buckle Gray into a seat belt, Porter told the jury that the wagon is ``pretty tight'' and said that of his 200 arrests involving the transport van, he has never belted in a prisoner.
The state rested its case Tuesday after calling 16 witnesses over five days.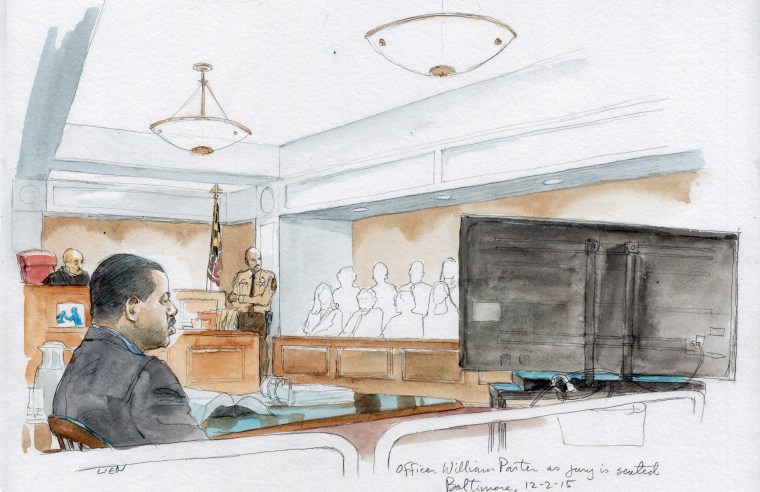 No matter what jurors decide in the first trial of a Baltimore police officer charged in the death of Freddie Gray, city leaders are calling for people to respect the judicial process.
Mayor Stephanie Rawlings-Blake said at an event billed as a "unity" news conference Wednesday that people have the right to express their opinions. But after a meeting with city officials and community leaders, she says everyone agrees that unrest like that seen in the spring is unacceptable. The mayor noted that the city has boosted its preparedness for any disturbance.
Anti-violence advocate Carmichael "Stokey" Cannady says he believes justice will prevail and members of the community there agreed that change is coming.
Police Commissioner Kevin Davis stressed that his department is already making changes and reinvigorating its community engagement, "not waiting for the Department of Justice to tell us what to do."