With Baltimore under a nighttime curfew and police and National Guard troops deployed across the city after a night of riots, the Baltimore Orioles canceled a second straight game Tuesday and said their game Wednesday against the Chicago White Sox would be played behind closed doors in an empty stadium.
The Orioles, whose stadium, Oriole Park at Camden Yards, isn't far from where the worst violence occurred Monday night, are clearing town after more than 200 people were arrested and 15 buildings were set on fire as police clashed with crowds protesting the death last week of Freddie Gray in police custody.
Wednesday's game against the Chicago White Sox will be closed to the public, the team said. Fans will get to watch the game only on television, devoid of cheering, booing and abuse of the umpires.
The games that were called off Monday and Tuesday will be made up May 28 in a double-header. The Tampa Bay Rays were scheduled to be in Baltimore for three games Friday through Sunday, but those games will be moved to Tampa, Florida, instead.
"We believe that these decisions are in the best interests of fan safety and the deployment of city resources," Major League Baseball Commissioner Rob Manfred said.
The odd spectacle of a game with no paying customers is unprecedented, said John Thorn, Major League Baseball's official historian.
The previous low attendance was 6 on Sept. 28, 1882, when the team representing Troy, New York, beat Worcester, Massachusetts, before the establishment of the modern National and American leagues, he said. Fan interest was killed when it was learned that both teams would be disbanding.
But empty stadiums aren't unknown in Europe, especially in soccer, usually to avoid riots between rival groups of fans or to punish teams whose fans have misbehaved. The national soccer teams of Croatia and Italy are scheduled to play a European Championship match June 12 in Zagreb behind closed doors after Croatian fans yelled racist abuse, set off fireworks and threw rocks and bottles during a match against Norway on March 28.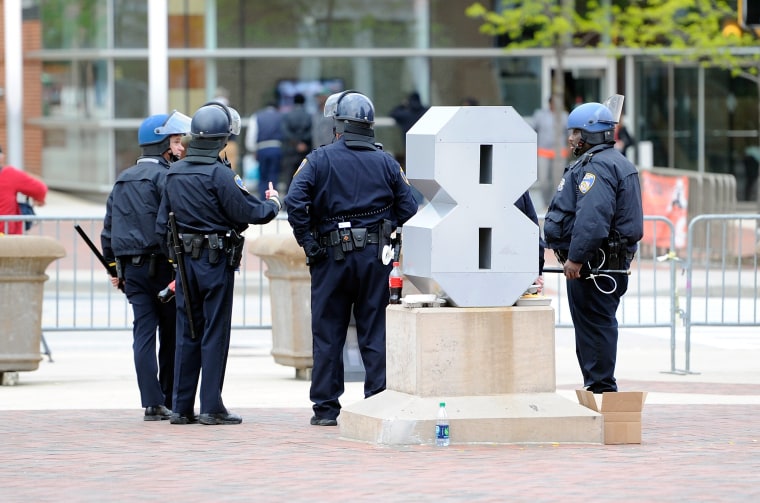 IN-DEPTH
SOCIAL