The suspect in the fatal shooting of three Baton Rouge police officers, 29-year-old Gavin Long, identified with a little-known African American offshoot of the sovereign citizen movement called the Washitaw Nation, according to records.
Washitaw Nation is a Moorish sovereign group, an African-American offshoot of the broader sovereign citizen movement, which has its roots in the white supremacist movement.
The group believes that federal, state, and local governments are corrupt and have no legitimate authority.
"What they've done is they've taken the legal theories of the white supremacist movement of the 1960s, 1970s, and 1980s and repackaged them with kind of an Egyptian, pan-African set of themes around them," according to J.J. MacNab, a fellow at the George Washington University Center for Cyber and Homeland Security.
Related: Cops Detail 'Diabolical Attack' on Baton Rouge Police
There are tens of thousands of people in the Moorish sovereign movement, according to MacNab, and about 100 variants of it.
"What it tells its people is that you are special, you are indigenous, your blood was here before the United States was," MacNab said.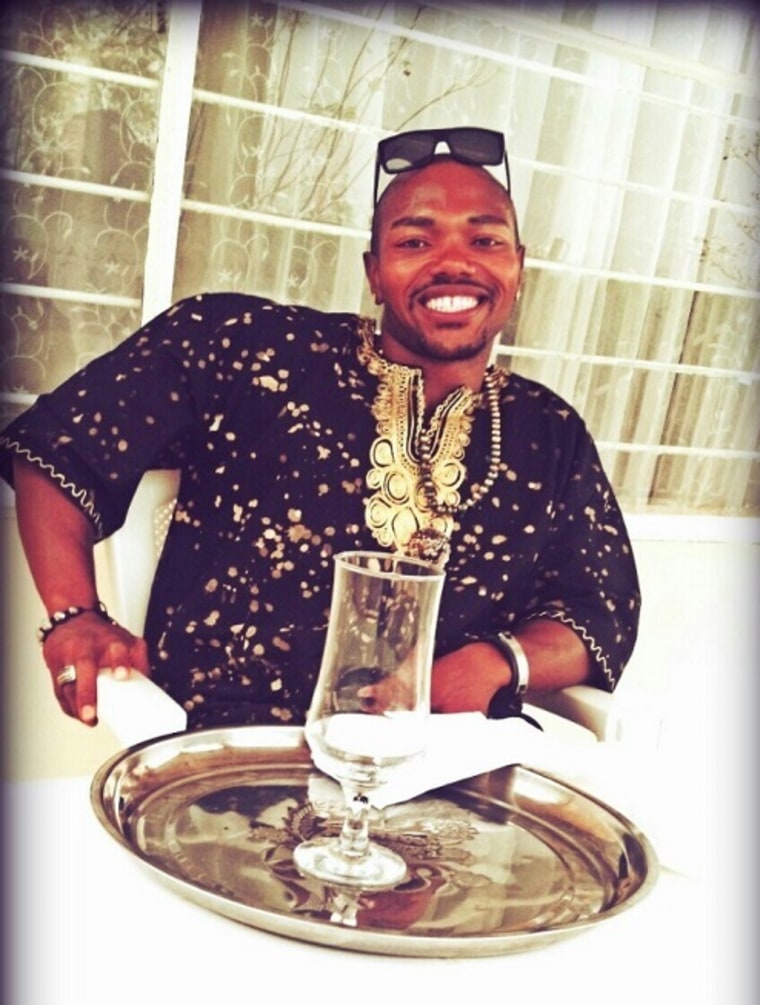 MacNab said the followers of Moorish sovereign groups don't know that their groups have roots in the white supremacist movement.
"There's no history before the Internet that you can look up, so when this group was researching techniques they were picking up on what they didn't even know was white supremacist speak," MacNab said.
While the Washitaw Nation doesn't outright encourage violence, there have been 19 incidents of anti-government violence carried out by Moorish sovereign adherents since 9/11, including the shootings in Baton Rouge carried out by Gavin Long Sunday, according to MacNab.
A senior federal law enforcement official said investigators at this point believe Long was acting on his own and was not directed or inspired by any single world view or group.
"His actions were not so much ideological," the official said, describing him instead as a mentally troubled person. A motive in the killings has not been established.
Related: Baton Rouge Shooter Left Long, Twisted Digital Footprint
Last year Long changed his name to Cosmo Setepenra and declared himself a "sovereign citizen" and a member of the Washitaw Nation in records filed with the Jackson County, Missouri, recorder of deeds. The Kansas City Star first reported the documents.
In the documents, Long claimed to be a member of the United Washitaw De Dugdahmoundyah Mu'ur Nation, and said "I AM restored to my own aboriginal-indigenous appellation," or name.
But on July 8, Long sent an email to several people saying he acted alone in everything he did. "I just want everyone to know that if anything may happen to me or with me, I am NOT affiliated with anybody, any group, nationality, association, religion, corporation, business, etc.," he wrote.
After 9/11 law enforcement, government agencies, and the media focused too much on Islamist terrorism and ignored the sovereign citizen movement, according to MacNab.
By her count the broader sovereign citizen movement from which Moorish sovereign groups have sprung has hundreds of thousands of followers.
The Southern Poverty Law Center, which tracks extremist groups, says the broader sovereign citizen movement has grown in size since the late 2000s — but it's hard to say how many members are in its ranks, partly because it has no central chain of command.
Authorities have connected the broader sovereign citizen movement to the killing of law enforcement officers in the past. In 2012, seven people arrested in the killings of two Louisiana deputies had ties to the movement. Two years earlier, a father-son team of adherents killed two Arkansas cops before they themselves were gunned down in a separate shootout with authorities.
The FBI considers the "sovereigns" a serious domestic terrorism threat. Terry Nichols, imprisoned for planning the Oklahoma City bombing that killed 168 people in 1995, is a member of the movement, according to the FBI.
At least 14 police officers have been killed and another 14 injured in 62 incidents involving sovereign citizens since 9/11, according to MacNab.
"This is not new," MacNab said. "Where are the congressional hearings?"