The suspect in the Berlin truck rampage turned from a troubled youngster to alleged terrorist in a matter of years, according to officials and media reports.
Anis Amri, 24, was at the center of an international manhunt Thursday after authorities found his personal documents inside the vehicle that plowed through the Christmas market on Monday. Twelve people were killed and almost 50 others injured in the attack that has since been claimed by ISIS.
Amri's apparent journey is a well-trodden path familiar to experts: a youngster gets in trouble with the law, goes to jail and finally winds up on the path of extremism.
"Criminal and terrorist groups have come to recruit from the same pool of people," according to an October report by the International Centre for the Study of Radicalisation and Political Violence, a London-based think tank.
The report said groups such as ISIS are able to offer criminals "redemption" from their life of crime, while "satisfying [their] personal needs and desires" by giving them a cause to carry on offending.
"The 'jump' from criminality to terrorism [is] smaller than is commonly perceived," it added.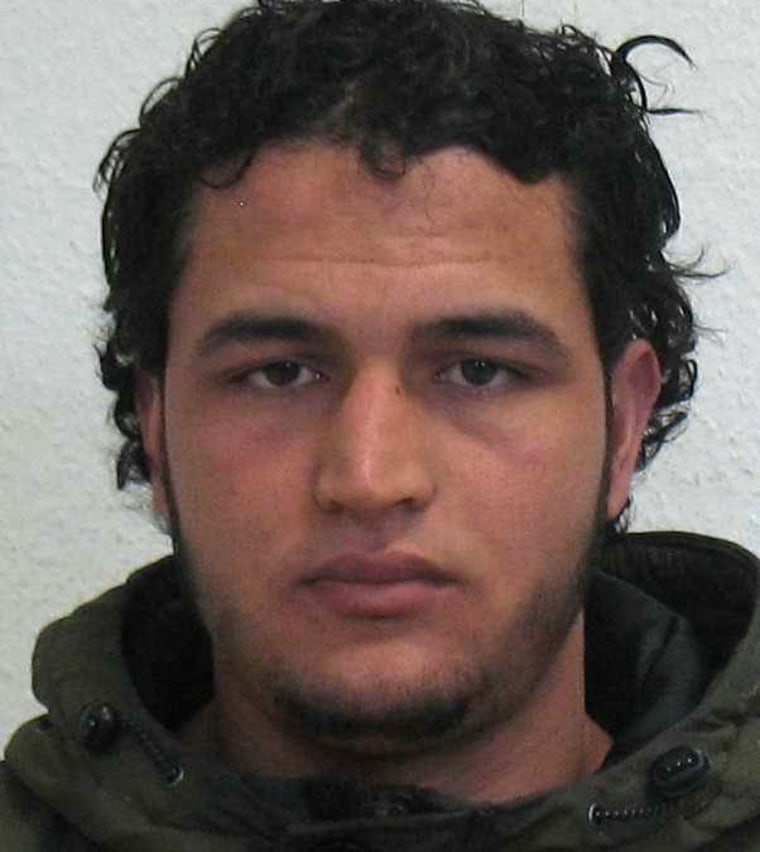 From Troubled Teen to Alleged Terrorist
Amri was born in Tunisia in 1992. He left his rural hometown of Oueslatia in 2011 following the Arab Spring uprising of that year.
Interviewed following the attack this week, friends back home described a regular kid who showed no signs of radicalization when he left the country as a teenager.
"He's not a terrorist — Anis is a random citizen, he's like me, like many other people," one of his friends, who asked to remain anonymous, told Reuters. "He's a normal guy who fled despair in search of a better life."
Aged 19, he appears to have taken the dangerous migrant crossing from North Africa to Europe, a route now traveled by hundreds of thousands of migrants and refugees each year.
The teenager landed in Italy, where he had his first brush with the law.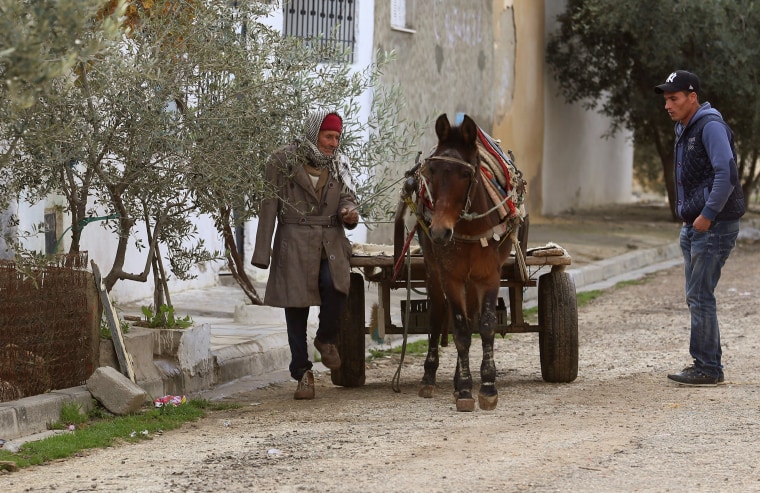 According to Italian media reports, he was jailed for four years in the fall of 2011 for starting a fire, although there were conflicting reports about the details.
One version of events, according to daily newspaper La Repubblica, said he was among a group of migrants who landed on the island of Lampedusa and, upon hearing they were about to be repatriated to Tunisia, started a revolt and burned down the island's migrant reception center.
Another newspaper, La Stampa, said he set fire to a school he enrolled with in the Sicilian city of Catania.
Italian officials did not respond to a request from NBC News for clarification.
After he left jail in 2015, Tunisia resisted attempts by Italian authorities to repatriate him. His brother, Abdelkader Amri, told The Associated Press he may have been radicalized while in prison in Italy.
Italian officials quickly lost track of Amri and he arrived in Germany in July 2015, according to German officials.
He lived a "very mobile" existence, officials said, using several names and shuttling between the southern city of Freiburg, the western state of North Rhine-Westphalia and Berlin, the scene of Monday's truck rampage.
Security officials had him on their radar as early as March this year and was "classed as a potential risk by various authorities," Ralf Jäger, interior minister for North Rhine-Westphalia, said Wednesday.
Amri was suspected of planning a cash burglary so he could buy automatic weapons — possibly to use in an attack — according to the Berlin prosecutor's office.
He was also in contact with an alleged ISIS recruiter named Abu Walaa, according to officials.
Walaa, a 32-year-old Iraqi national, was among a group of five men arrested in North Rhine-Westphalia last month. His group was accused of being an ISIS network dedicated to recruiting people in Germany and sending them to Syria, the federal prosecutor's office in Karlsruhe said at the time.
Jäger, the state interior minister, declined to give more details about the link between Amri and Walaa.
The surveillance operation against Amri also revealed he was a small-time drug dealer who once became involved in a bar fight in Berlin, the prosecutor's office said.
Despite these links, surveillance by German officials produced "no leads" that suggested Amri was a threat to state security, and the snooping operation against him was ended in September this year.
Two U.S. intelligence officials told NBC News on Thursday that Amri was known to American counter terrorism agencies as having ISIS sympathies and was on at least one terror watch list. One of the officials said he was just one of tens of thousands of people on their radar and didn't stand out for any reason.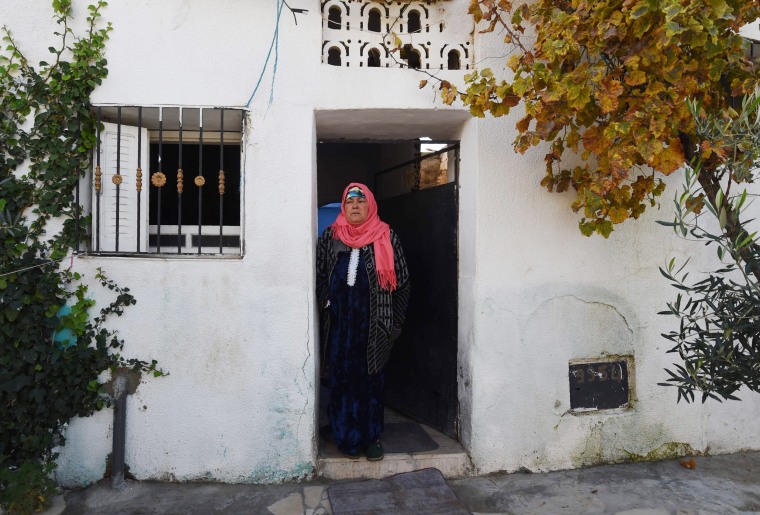 German officials had "exchanged information on the suspect" as recently as last month, Jäger, the state interior minister, said. Officials rejected Amri's asylum application in June but a series of administrative blunders meant attempts to deport him were held up.
Jager said Tunisia initially denied Amri was a citizen and that repatriating him was impossible without the correct papers. Furthermore, although Amri had been living in Berlin since February this year, his deportation case was passed to immigration authorities in the western town of Kleve for "cost-saving reasons." The papers needed to deport Amri arrived Wednesday — two days after the attack.
Now Amri is at large, wanted in connection with the murders of 12 people and with a with a $104,000 reward for information about his whereabouts.