NORRISTOWN, Pa. — Jewel Allison stood on the courthouse steps after a judge declared a mistrial in the Bill Cosby case and listened to chimes marking the 11 o'clock hour.
"I don't think it's a coincidence that we came out here and I'm hearing church bells," Allison said. "I think God is watching all of us."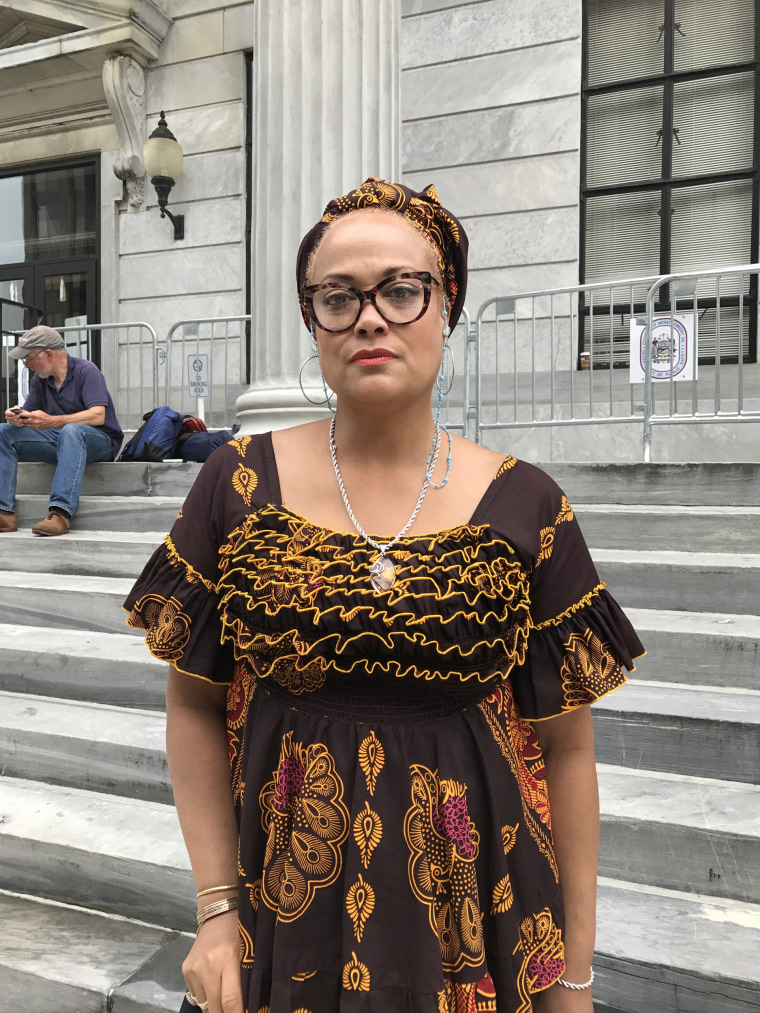 The hung jury was not the outcome Allison wanted.
She is one of 50-plus women who have lodged sexual misconduct accusations against Cosby in the last two years. She says he drugged and sexually assaulted her in his Manhattan brownstone around 1990. He denies all the allegations.
A New York-based poet and former model, Allison sat in the courtroom day after day as Cosby was tried for allegedly drugging and molesting Andrea Constand in 2004 and as the jury struggled to reach a verdict.
When the panel announced for a second time that they were deadlocked on Saturday morning, leading the judge to declare a mistrial, Allison dabbed tears from her eyes.
She joined a small group of accusers who stood in the stately courtroom, hugging a smiling Constand, while Cosby sat impassively at the defense table with his attorneys.
Related: Hung Jury: Bill Cosby Sexual Assault Trial Ends in Mistrial
Then she walked out onto the courthouse plaza, where Cosby's publicist had just read a fiery statement from the comedian's wife and where a small ragtag band of protesters were marching around yelling, "We love Bill."
"I feel hopeful," she said.
Yes, Allison admitted, she thought the testimony given over six days was a road map pointing the jurors toward one conclusion: guilty on all counts.
But, she noted, the prosecutor has already announced plans to try Cosby again — a declaration that drew a gasp from the spectators in the courtroom.
"He is facing justice," Allison said.
But he's free, a reporter pointed out.
"Is he?" Allison said with a raised eyebrow.
"He walked out but the bars were all around him," she said. "He's mobile, but the jail goes with him wherever he goes.
"I'm praying for his salvation. He can come to my church anytime," Allison said. She then added with a small laugh, "We'll dip him in the water."