Andrea Constand's mother testified Wednesday about how she confronted Bill Cosby with the allegation he drugged and molested her daughter — and then tried to get him to discuss it again while she secretly recorded him.
"He admitted he was a sick man," Gianna Constand testified that Cosby told her during her first phone call with star about the alleged assault.
The comedian's iconic voice filled the Pennsylvania courtroom where he is on trial for sexual assault as the prosecution played the tape of the second, recorded 2005 conversation between Cosby and Gianna Constand.
Cosby sat stone-faced as he listened, a transcript of the exchange playing on a monitor for the benefit of jurors, who heard him offer to fund Andrea's education and rebuff the mother's demand that he reveal what "stuff" he gave her.
"I would be willing to...meet with you guys," Cosby said. "Lay out what I think is best. Pay for the schooling."
On the stand where her daughter had spent hours being cross-examined earlier in the day, Gianna Constand came off like Canada's version of a Steel Magnolia, by turns folksy and fierce.
"The mother instinct kicked into me," she said of the moment her daughter confided in her about Cosby, who denies assaulting Constand and also denies dozens of accusations of sexual misconduct by other women that have not resulted in criminal charges.
"I said if you don't give me his phone number I'm going to fly...I'm going to take the next flight out and I'm going to go talk to him."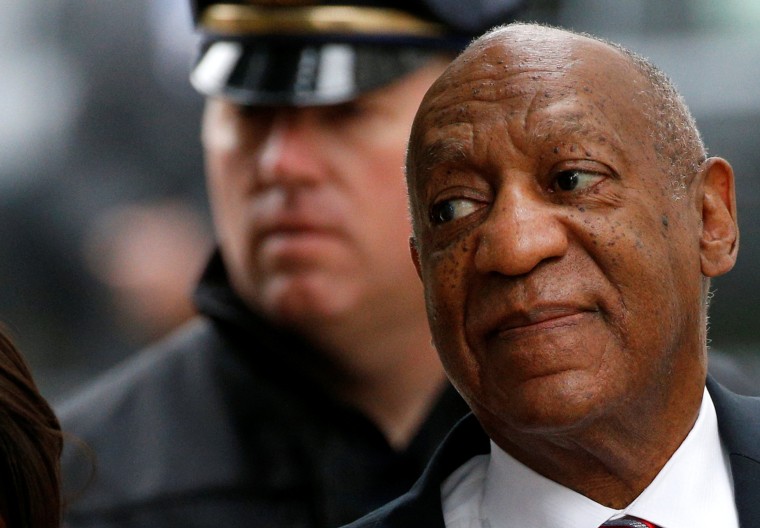 The semi-retired medical secretary said that her daughter had viewed Cosby, whom she met when she was working at Temple University, where he was a powerful trustee, as "a father."
When Andrea returned home to Canada in 2004 after quitting her job to pursue training as a massage therapist, she started having nightmares and "screaming in her sleep," her mother said.
Then, on Jan. 13, 2005, came a frantic phone call in which Andrea told her mother that she feared she had post-traumatic stress from an incident a year before in which Cosby had given her pills and then assaulted her while she was incapacitated during a visit to his home.
"I was very upset and angry," Gianna Constand said. "I was shaking."
She said she called Cosby and left a message for him. Then Andrea called Canadian police and made a report.
When Cosby called back the next day, Gianna said she was "aggressive" with him, questioning why he had given her daughter medication. He asked that Andrea get on the line and then he began reeling off his version of what had happened.
"He is telling me everything he physically did to her," Gianna testified. "He said he was touching her breasts and he said to me, 'But don't worry, mom, there was no penile penetration, just digital penetration.'"
"He said to me, 'And mom she even had an orgasm," the mother added.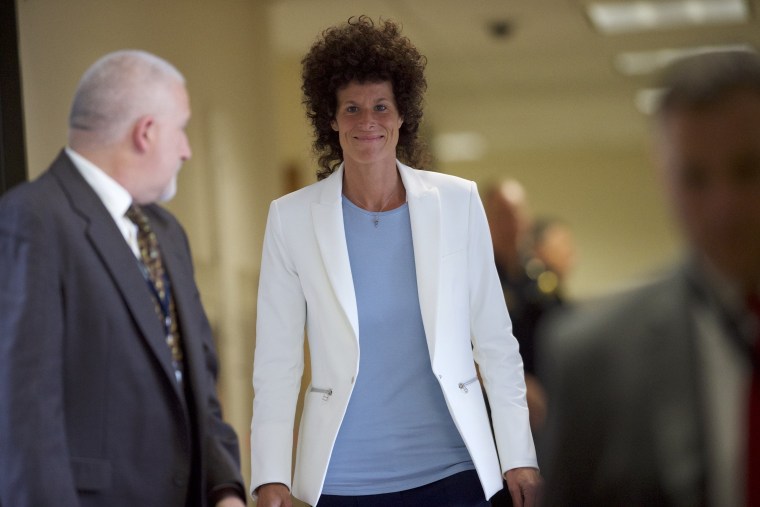 Gianna Constand said that Cosby would not tell her what he gave Andrea but promised to figure it out, write it on a piece of paper and mail it to her. And, she testified, he apologized to both of them.
By the end of the call, she said, she felt like Cosby was "trying to lead me to believe that it was consensual, or that it was OK by her." Cosby, sitting at the defense table, nodded and raised his eyebrows.
Montgomery County District Attorney Kevin Steele asked her why she so aggressively questioned Cosby on the phone.
Gianna dropped her head into her hand and began to cry, then wiped her tears and spoke.
"Just the fact that he betrayed her," she said.
She said she wished she had taped the first phone call and on the advice of her son-in-law and a police officer, she bought a recorder and used it the next time she spoke to Cosby.
But he didn't go into the details he gave the first time. On the tape, she asks about his promise to send her the name of the pills.
"We can talk about what you asked for later," Cosby responded.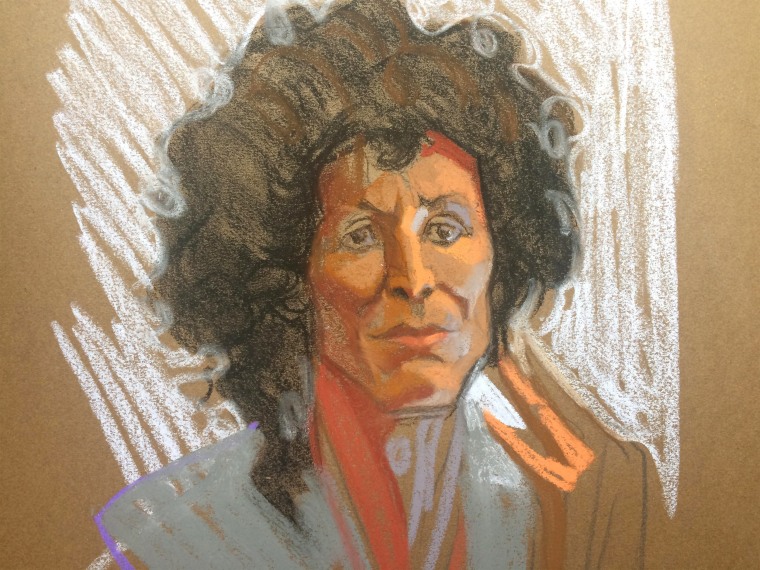 Under cross-examination, Gianna Constand was defiant at times.
"Whatever. Whatever you are feeling. Whatever you think," she said to defense lawyer Angela Agrusa at one point.
"It doesn't matter," she said in response to another question, accusing the lawyer of trying to test her memory with "irrelevant things."
At one point, Gianna Constand turned and stared at Cosby, who was leaning back in his chair, with his eyes closed. After a long moment, she narrowed her eyes and turned back to the questioning.
"I would be willing to...meet with you guys. Lay out what I think is best. Pay for the schooling."
She took the stand immediately after her daughter, who began testifying Tuesday and then spent three more hours under cross-examination on Wednesday morning.
The defense tried to hammer away at inconsistencies in statements she made to law-enforcement, particularly a discrepancy over the date of the alleged assault. Constand told Canadian police it occurred in March 2004 after they went out to a group dinner, but later told Pennsylvania police it was in January or February and that there was no meal beforehand.
"I was mistaken," she said of the earlier statement.
During cross-examination, the defense tried to get Constand to say that she and Cosby had romantic liaisons before the night in question.
She denied it, sticking to her story that he made "suggestive" advances that did not lead to sexual contact. The defense then did a bit of damage when it confronted her with the deposition from her 2005 civil suit against Cosby in which she said under oath that during a visit to his home, he had attempted to touch her genitals.
The defense also quizzed her phone records that showed 72 calls between her and Cosby between the alleged assault and when she reported it to police.
The goal was clear: to suggest that Constand had lied when she told police their contact after the night in question was limited and to plant the idea that a woman who had been sexually assaulted would not have kept up contact with her abuser.
"You were calling Mr. Cosby with alarming frequency, weren't you?" Agrusa asked.
The impact was blunted when Constand pointed out, under questioning from the prosecutor, that many of the calls came after Cosby left messages for her and that he did not answer when she called back.
"You were calling Mr. Cosby with alarming frequency, weren't you?"
Many of the calls happened before she quit her Temple job, and she said they concerned the women's basketball team and she felt obligated to return them. There were a few efforts to reach Cosby the December after she left the university, though.
The reason for those?
"I wanted to know what pills he had given me," Constand said.
Pennsylvania lawyer Dennis McAndrews, a former prosecutor who is attending the trial, called the cross-examination "slow and stilted" and said it "barely diminished [Constand's] credibility,"
"On balance," he said of Constand's testimony across the two days, "her presentation was effective and convincing, but not without some chinks in the armor."