Bill Cosby's star on the Hollywood Walk of Fame isn't going anywhere, no matter how bad the scandal over allegations of sexual assault might get.
The Hollywood Chamber of Commerce, which awards the stars, says it has gotten many requests to remove Cosby's star, which has graced the 6900 block of Hollywood Boulevard since it was awarded in 1977.
To which Leron Gubler, president and chief executive of the chamber, has a simple response:
"The answer is no."
The same goes for Donald Trump's star, about a block away, which he was awarded in 2007 as a "star of television — presumably for "The Apprentice."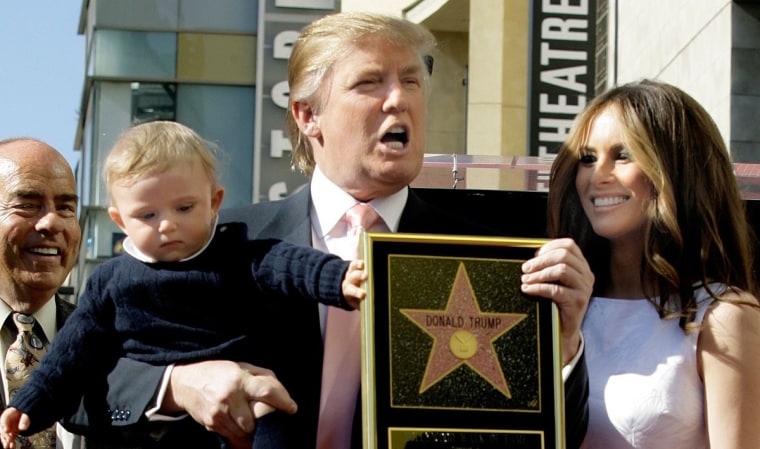 Gubler noted in a statement that the Walk of Fame is a registered historic landmark, and "once a star has been added to the Walk, it is considered a part of the historic fabric of the Hollywood Walk of Fame."
Other institutions haven't been so lenient.
Disney last week removed Cosby's statue from Walt Disney World near Orlando, Florida, and his bust from its Hollywood Studios theme park. Several colleges and universities that either have awarded him honorary doctorates or have been the recipient of his fundraising have cut ties with him. And several members of Congress are supporting a petition to revoke the Presidential Medal of Freedom that Cosby was awarded in 2002.
But the Hollywood Chamber of Commerce is standing firm.
Gubler quoted the late Johnny Grant, the famous chairman of the chamber's Walk of Fame Committee for decades, who once said: "Stars are awarded for professional achievement to the world of entertainment and contributions to the community. A celebrity's politics, philosophy, irrational behavior, outrageous remarks or anything like that have never been cause to remove a Walk of Fame star."
NBC Washington: Bill Cosby's Art Collection to Remain on View at Smithsonian
Another of the more than 2,500 stars on the Walk of Fame honors Errol Flynn, a notorious lover of underage girls. The movie hero who buckled more swashes than any real-life pirate was tried for and acquitted of statutory rape in 1942 — and then fled to Mexico to marry his 17-year-old girlfriend, whom he later divorced in favor of his 15-year-old mistress. (Did you know that's where the expression "in like Flynn" really came from?)
And then there's Spade Cooley, one of the first country and western superstars, who was convicted in 1961 of murdering his wife by yanking her out of the shower, banging her head against the floor, stomping on her stomach and burning her with a cigarette — while forcing their 14-year-old daughter to watch.
His star is in the same block as Trump's.