A Pennsylvania judge ruled Thursday that the sex-assault case against Bill Cosby should go to trial, dismissing objections from defense lawyers who wanted to grill his accuser at a preliminary hearing.
The actor's legal team argued they should have been allowed to cross-examine Andrea Constand during the hearing earlier this year to determine if there was enough evidence for the case to proceed. Instead, detectives read a decade-old statement from Constand into the record at the hearing.
After the judge shot down their bid for a new hearing, defense attorneys issued an angry statement.
"Today a man who has meant so much to so many; a man who has given so much to so many; has had his constitutional rights trampled on," they wrote. "We truly believe that our Supreme Court will right this wrong and reverse this decision so that we can finish the mission of proving Mr. Cosby's innocence."
Cosby, 78, was in the courtroom as his attorneys sparred with prosecutors over whether Constand should have been put on the stand under oath during the earlier hearing.
"There are important things that happen before someone goes to trial," lawyer Christopher Tayback argued. "A witness can say, 'That's not right.' A witness can recant. A witness can say, 'I never said that.'"
Prosecutors countered that since witness credibility is not an issue in a preliminary hearing, there's no reason to put an accuser on the stand.
"If they want to confront the witness, they can confront her at trial," Montgomery County District Attorney Kevin Steele said. "They want to re-victimize a person."
READ: How Hard Will It Be to Convict Bill Cosby?
The issue of whether hearsay evidence is enough to establish probable cause and move a case to trial is currently the subject of legal challenges in an unrelated Pennsylvania case. An appeals court has ruled that victims do not have to testify at preliminary hearings, but the state's highest court has not yet ruled on that case.
The judge said he was not prepared to go against previous judicial rulings on hearsay evidence and had decided after reviewing the testimony, the evidence and the arguments that the prosecution "has in fact established a prima facie case." No trial date was set.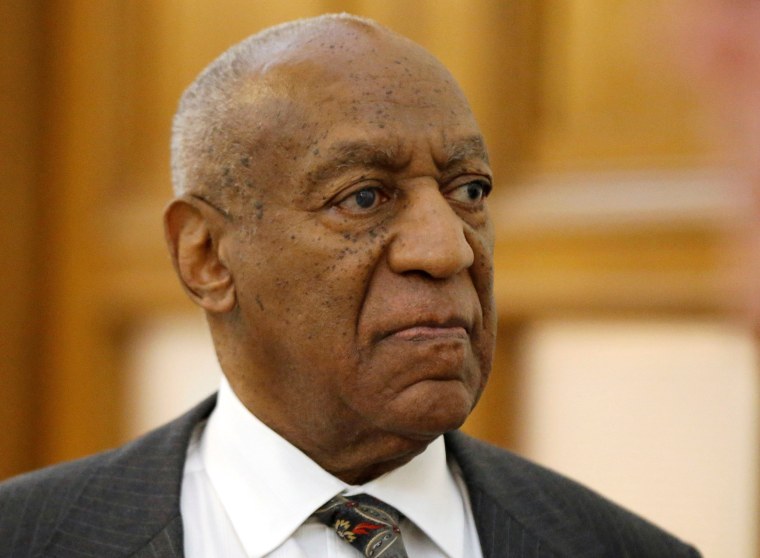 Constand, a former basketball star who worked at Cosby's alma mater, Temple University, claims that he drugged and molested her at his nearby Pennsylvania home in 2004.
"I started to have blurred vision," she said in the statement read into the record at the preliminary hearing. "I got scared, I thought I was having a bad reaction to something, I had no strength in my legs."
Prosecutors at the time chose not to charge Cosby, who insists their sexual encounter was consensual. A civil lawsuit filed by Constand was settled out of court.
The Constand case resurfaced last year after dozens of other women came forward with claims of sexual misconduct against Cosby, who has denied he committed any crimes. Prosecutors hit him with a count of aggravated indecent assault for the 2004 encounter.