Embattled comedian Bill Cosby was free on bail Wednesday on a felony sexual assault charge — facing the first criminal charge against him after a series of rape accusations began mounting last year.
Cosby appeared in a suburban Philadelphia courtroom and was ordered to surrender his passport after posting 10 percent in cash of a $1 million bond.
Earlier, the Montgomery County District Attorney's Office announced it had filed an aggravated indecent assault charge against Cosby stemming from an alleged 2004 incident involving an ex-Temple University employee.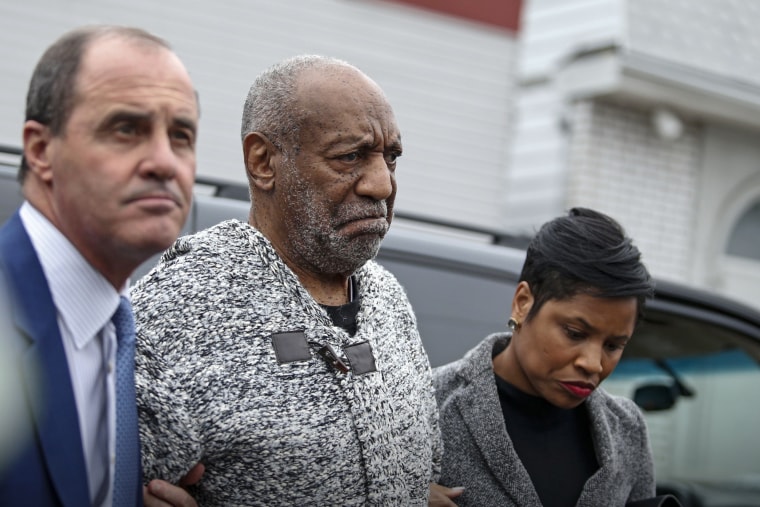 Related: Other Women Accusing Cosby of Sexual Assault Could be Called to Testify: Expert
The powerful entertainer arrived at magistrate court wearing a hooded gray sweater and holding a cane. He stumbled slightly after exiting an SUV and had to be held up by two people. He made no comment as he entered and later exited the building.
A preliminary hearing was set for Jan. 14.
"Upon examination of all of the evidence, today we are able to seek justice on behalf of Mr. Cosby's victim," Montgomery County District Attorney-elect Kevin Steele said at an initial news conference announcing the charge.
If found guilty on the sexual assault charge, a second-degree felony, the once-beloved TV father figure faces up to 10 years in prison and would have to register as a sex offender.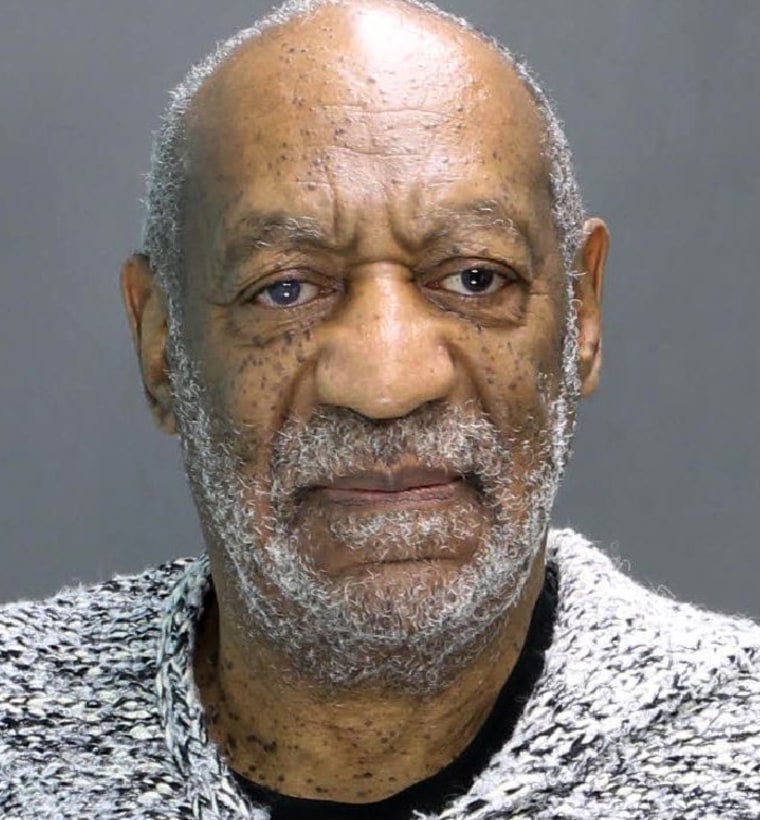 Andrea Constand, the former Temple University employee, told police Cosby drugged and violated her at his home in Cheltenham Township, near Philadelphia, in January 2004. She was identified in the affidavit of probable cause against Cosby.
Read the affidavit of probable cause here
Constand, 42, was not specifically named as the victim during the news conference, but Steele said that the woman "has indicated that she is willing to cooperate with us going forward."
The 78-year-old "Cosby Show" star previously said under oath that he had consensual sexual contact with Constand. But a former district attorney declined to charge Cosby in 2005.
The following year, Constand settled a civil lawsuit against Cosby on confidential terms.
Montgomery County prosecutors had until a January 2016 deadline to file criminal charges against Cosby because of the 12-year statute of limitations for felony sex assault.
More women came forward last year to claim the married comedian drugged and raped them or touched them inappropriately in past decades. The over 40 accusers have included aspiring actresses and supermodels Beverly Johnson and Janice Dickinson.
A lawyer for Dickinson said news of Cosby's arrest was "a highly significant chapter in his accusers' long journey toward justice."
"Though he is a very wealthy and famous celebrity, Mr. Cosby should be subject to the same criminal and civil laws as everyone else," said Dickinson's attorney, Lisa Bloom, who is also a legal analyst for NBC News.
Cosby has not previously been charged with a crime. His lawyer has called the allegations "ridiculous" and said it's "completely illogical" that no one would have made reports to police.
Cosby's attorneys on Wednesday called the criminal charge baseless.
"The charge by the Montgomery County District Attorney's office came as no surprise, filed 12 years after the alleged incident and coming on the heels of a hotly contested election for this county's DA during which this case was made the focal point," Cosby's attorneys said.
"Make no mistake, we intend to mount a vigorous defense against this unjustified charge and we expect that Mr. Cosby will be exonerated by a court of law," the attorneys said.
Steele recently won an election against Bruce Castor, the ex-prosecutor who declined in 2005 to charge Cosby, and the case became an issue in the campaign, The Associated Press reported.
Steele said Cosby knew the victim when she was the coach of Temple University's women's basketball team. She considered him "her mentor and her friend," Steele added.
Related: Dateline: The Cosby Accusers Speak
But after looking at new evidence presented earlier this summer, Cosby had twice made unwanted sexual advances toward the woman, according to prosecutors.
Steele said during one incident, Cosby urged her to "take pills that he provided to her" and to drink wine. The effect "made her unable to move or reject his advances," he added.
A transcript of Cosby's deposition in the Constand case, first reported by The New York Times in July, revealed that the comedian acknowledged he had reached into her pants and fondled her.
"I don't hear her say anything. And I don't feel her say anything. And so I continue and I go into the area that is somewhere between permission and rejection. I am not stopped," he said, according to the transcript.
He claims she had groped her in return, but she ultimately rejected him when he tried to have continued sexual contact.
"The victim did not consent to any of these acts and reported that she was unable to move or speak and felt 'frozen' and 'paralyzed,'" the district attorney's office said.
In the deposition, Cosby says he gave Constand three half-pills of the cold and allergy medicine Benadryl.
Steele said Wednesday that he gave the victim "three blue pills," but could not say whether they were Quaaludes, as investigators have previously noted. Only Cosby can truly know what they were, he added.
Related: Bill Cosby Sues Model Beverly Johnson For Defamation
The prosecutor acknowledged that his office acted now because time was running out to charge Cosby in the case.
"Reopening this case was our duty as law enforcement officers with a sworn obligation to uphold our Constitution and to uphold the law," Steele said.
Constand, who now works as a massage therapist in her native Canada, is "gratified" with the response she was receiving Wednesday, her attorney told NBC News.
"She is receiving numerous communications from women with heart-wrenching accounts of their own experiences," Dolores Troiani said. "Naturally it is troubling that it took until the 11th hour for this day to arrive. She is hopeful that her patience has encouraged other victims to come forward."
The charges add to the towering list of legal problems facing the actor, including defamation and sex-abuse lawsuits filed in Boston, Los Angeles and Pennsylvania. But as for criminal chargers, many of the alleged assaults date back decades, and the statute of limitations has expired in nearly every case.
Cosby's lawyers this month said they will fight an attempt to require his wife, Camille, to give a sworn deposition in a defamation lawsuit filed by seven women who have accused him of sexually assaulting them decades ago.
In December, Cosby filed a countersuit against those seven accusers, accusing them of defamation and claiming they purposefully derailed an upcoming television opportunity.