Bill Cosby's lawyers said Tuesday that the comedian — who will stand trial in June for allegedly drugging and sexually molesting a woman — is a victim of "racial bias."
With the 79-year-old comedian listening, his attorneys complained that a "barrage" of new accusers have gone public while his supporters have been silenced.
"For Mr. Cosby, this is a version of the 'shoot now, ask questions later' approach to judicial justice that you're seeing in the streets," defense lawyer Angela Agrusa told reporters outside a Pennsylvania courthouse.
In a written statement, Cosby's team took particular aim at the media and high-profile attorney Gloria Allred, who represents some of his accusers.
"The time has come to shine a spotlight on the trampling of Mr. Cosby's civil rights," they wrote. "Her campaign against Mr. Cosby builds on racial bias and prejudice that can pollute the court of public opinion."
Allred, who just held a press conference in California calling for the elimination of the statute of limitations for rape and sexual assault, dismissed the Cosby lawyers' claims as an act of desperation by Cosby.
"He complains about racial bias but what about the African American women whom I represent who accuse him of sexual assault or rape and who refuse to remain silent about what they say they have suffered?" Allred said in a statement issued Tuesday evening.
Cosby's cry of racism followed a court hearing in Pennsylvania at which a judge set a June 5 trial date and prosecutors revealed they want to put 13 unnamed accusers on the witness stand.
Cosby is charged with drugging and molesting Andrea Constand at his home in 2004 — the only criminal case stemming from dozens of claims of sexual misconduct. He has denied any wrongdoing.
In a motion filed Tuesday, Pennsylvania prosecutors asked the judge to let 13 women beyond Constand testify to show a pattern of behavior.
"An individual who, over the course of decades, intentionally intoxicates women in signature fashion with the intention of sexually assaulting them cannot also be mistaken about whether or not these women are consenting to the sexual abuse," prosecutors wrote in their motion.
Judge Steven O'Neil has not ruled on whether the women will be allowed to testify, and the defense is certain to fight hard to keep them off the stand.
O'Neil has also reserved judgment on another key piece of evidence — a recording that Constand's mother made of a phone call with Cosby a year after the alleged assault in which they discussed what drug he had given her daughter.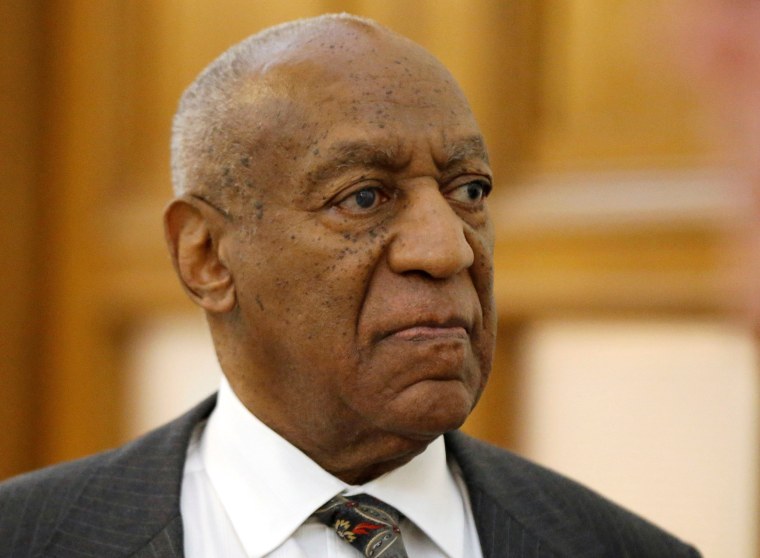 The recording, which was played in open court before a hushed audience, suggests Cosby suspected he was being taped after hearing a strange sound.
"I know this is a beep,' Cosby said.
"No, no I have a parrot," Gianna Constand responded. "I mean I don't have a..."
"A parrot?" Cosby pressed.
"No, if somebody tries to call me, you know, it will, it'll just beep to let me know that somebody is calling," Constand replied.
Despite his suspicions, Cosby continued to speak with Constand's mother, discussing the possibility of paying for her graduate schooling. Near the end of the conversation, Gianna Constand referred to pills Cosby allegedly gave her daughter.
"Are you really going to send me on that piece of paper the name of that stuff or not? Or were you joking?" she asked.
Cosby responded, "No, no, no, no, no, we can talk about what you asked for later."
"Okay," Constand said. "Just because I am concerned. I don't know how it affected her and I want to know."
Defense lawyers argue the mother lied to Cosby about taping him and that Pennsylvania law requires that both parties consent to be recorded.
Prosecutors say Canada, which is where the mother was when she made it, allows one-party recordings and that Cosby realized he was being recorded.
The judge has not yet ruled on whether jurors will hear the recording.
Andrea Constand, a former basketball star who worked at Cosby's alma mater Temple University, sued Cosby after the incident and the case was settled out of court.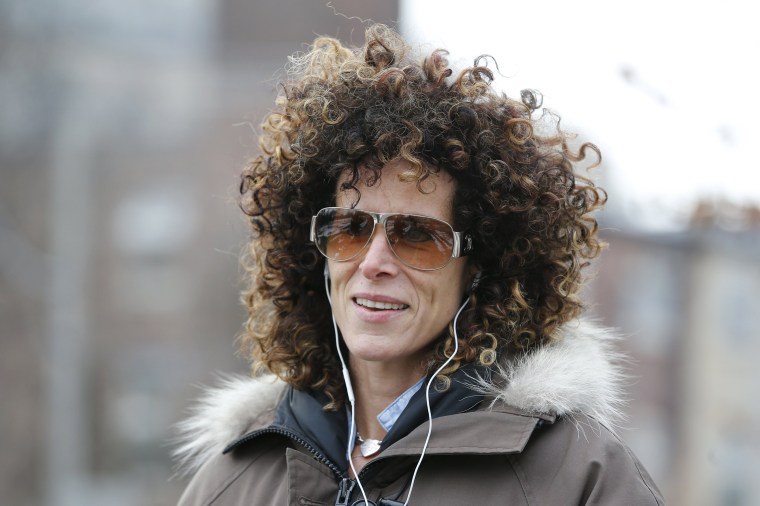 In a deposition for that suit, Cosby said he gave Constand some Benadryl and then fondled her but insisted the contact was consensual.
Prosecutors disagreed.
"The victim did not consent to any of these acts and reported that she was unable to move or speak and felt 'frozen' and 'paralyzed,'" the Montgomery County district attorney's office said when it charged Cosby in December.