A judge has ruled against moving the Bill Cosby sex-assault trial out of the Pennsylvania suburbs, but said jurors will be picked from elsewhere, probably Philadelphia.
Armed with large binders full of news clippings about the case, defense lawyers argued that the comedian cannot get a fair trial in Montgomery County and that the June trial should be relocated to a more diverse place.
"Unless you've been living under a rock the message has been Bill Cosby is guilty and is a serial rapist," Cosby lawyer Brian McMonagle said of the coverage.
"These are horrific acts of vilification and they have demonized this man when you are supposed to have innocence until proven guilty."
"I don't believe there is a place anywhere in this country he can receive a fair trial," McMonagle added. "I hope I'm wrong."
Assistant District Attorney Stewart Ryan said it was "easy to lay the blame on the media" but that the extensive coverage of the scandal would not stop Cosby from getting a fair shake.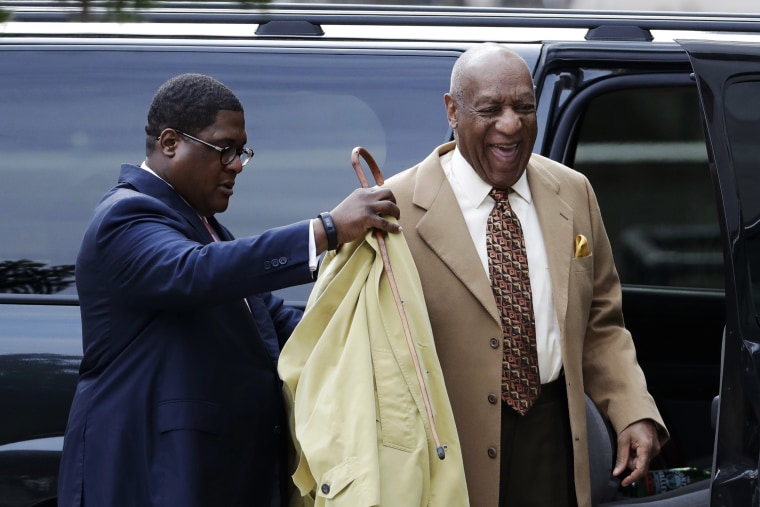 "We are not interested in the court of public opinion. We want to come into the court of law and present facts — put facts and evidence in front of a jury and let them decide," Ryan said.
Prosecutors agreed to allow jurors to be chosen outside the county and sequestered in Norristown for trial, which is called a change of venire. The judge decided it was not necessary to relocate the entire proceeding, known as a change of venue.
Cosby, 79, is set to stand trial on allegations that he drugged and sexually assaulted a woman named Andrea Constand at his Pennsylvania home in 2004.
It's the only criminal charge stemming from dozens of accusations of sexual misconduct spanning decades. Cosby has denied any wrongdoing and has filed defamation lawsuits against some of his accusers.
Last week, the judge ruled that prosecutors can bring just one of Cosby's other accusers to the stand in an attempt to show a pattern of behavior. Prosecutors wanted up to 13 women who say they were drugged and molested to take the stand.