NORRISTOWN, Pa. — Bill Cosby's next sexual assault trial will last at least a month — twice as long as the last one, which ended in a hung jury.
The Pennsylvania judge presiding over the case made the announcement during a pretrial hearing on Tuesday. He didn't say why he expected it to be so much longer, but he is considering whether 19 of the comedian's past accusers should be allowed to testify.
Cosby is gearing up for retrial on charges of drugging and molesting a single woman, Andrea Constand. But prosecutors are hoping they get permission to put a string of other women on the stand to show a pattern of predation.
They have given the court a list of 19 women, all of whom allege that Cosby gave them an intoxicant and sexually abused them during encounters that stretch back decades. Cosby says his encounter with Constand was consensual, and has denied accusations by dozens of women who have accused him of a wide range of misconduct.
Last time around, prosecutors wanted 13 women to testify, and the judge allowed just one. But the district attorney is citing a recent appeals court ruling on a particular legal theory as the basis for its motion this time.
Defense attorney Becky James told the court the accusations are "ancient" and "uncorroborated" and noted that 11 of the victims are represented by the same lawyer.
"Their case is so weak they need these other 19 witnesses to shore it up," James said of the prosecution's request.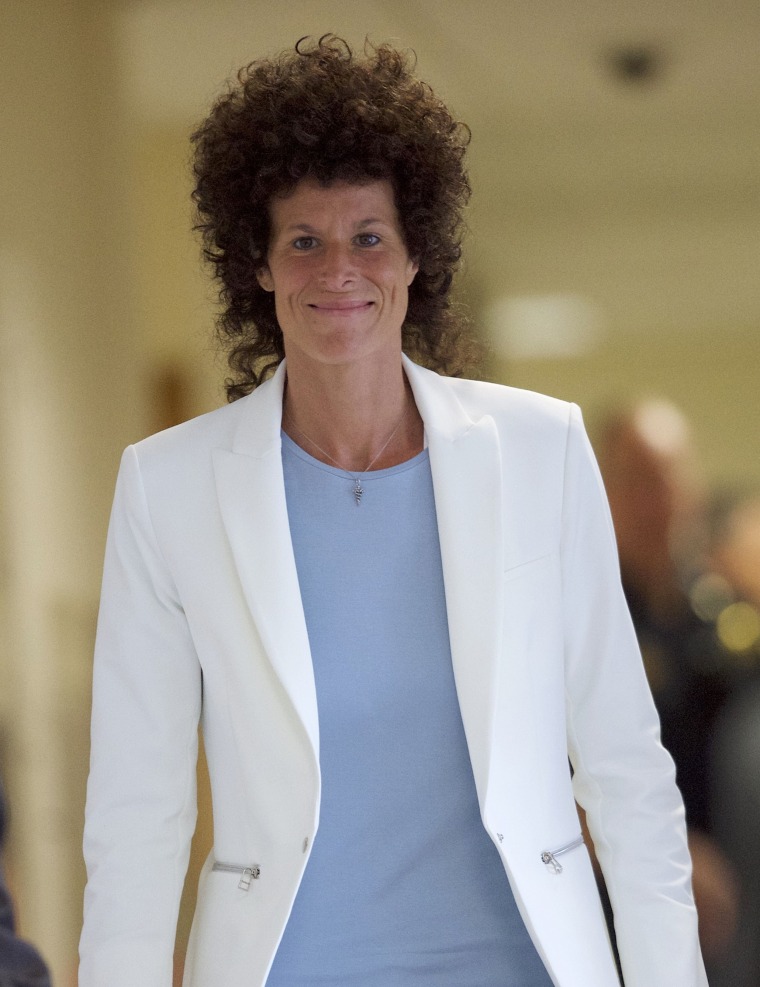 She said each witness allowed to testify would become the subject of a mini-trial about events that go back as far as 53 years. It would, she said, be difficult to prepare for.
"There are witnesses that have died, there are documents that are no longer in existence," James said.
"There are serious constraints on our ability to prepare."
Judge Steven O'Neill's response: Too bad. He said he might not decide until the trial starts how many women can testify and suggested Cosby's team prep as though all 19 might take the stand, even if they never do.
The two sides also sparred about whether the civil settlement Constand struck with Cosby a decade before criminal charges were brought can be mentioned during the trial, which starts April 2.
The prosecution says if the defense brings up the secret settlement, they plan to bring out details of the negotiations.
Cosby's lead defense lawyer, Tom Mesereau, says if that happens, he plans to bring up "how much money she really got" and "just how greedy this person was." O'Neill said he will decide the matter if it comes up during the trial.
This may be Cosby's last court appearance before jury selection begins at the end of the month. Some 3,500 notices went out to Montgomery County residents this week, and O'Neill agreed that they should be told the trial length would be "easily a month."
If multiple women are allowed to testify it will certainly heighten the interest in a trial that will take place against the backdrop of the #metoo movement and the national reckoning over sexual misconduct by powerful men.
Outside the courthouse, Cosby got an earful about that from one protester, Bird Milliken, who was a fixture during the last trial.
As Cosby stepped out of a car, Milliken began shouting at him from behind a barricade at a distance of about 10 feet. Instead of rushing inside, Cosby stood still, as though listening to her diatribe.
"There's zero chance we are going away!" the woman yelled.
Cosby, his publicist at his side, stood stock still for a couple of minutes. He didn't look at the woman — he says glaucoma has left him legally blind — and he didn't react in any way. But it was impossible that he couldn't hear her.
Another heckler joined in.
"Make a difference, make a deal," he began shouting.
As Cosby finally began to move away, a passerby stopped to take a photo and yelled out, "I love you, Mr. Cosby!"
The entertainer looked toward him, smiled and began to walk toward the courtroom.
Cosby spoke only once during the two-day hearing.
At one point the judge considered calling a break but then said he would keep going because he didn't see anyone squirming. He looked over at the defense table and asked, "Mr. Cosby, you all right?"
"I was squirming," Cosby said in a booming voice with a chuckle.