NORRISTOWN, Pa. — The woman Bill Cosby was convicted of drugging and sexually assaulting took the stand during his sentencing hearing on Monday, saying that she wants "justice as the court sees fit."
Andrea Constand, 45, was on the witness stand for only about two minutes during the hearing — noting that the jury had already heard her testimony during the trial — but she submitted a more detailed victim-impact statement, which was not read in court.
The hearing, which will determine whether Cosby, 81, will be sent home on probation or face up to 30 years in prison, comes five months after he was convicted of sexually assaulting Constand. The former Temple University women's basketball administrator says Cosby drugged and assaulted her at his Pennsylvania home in 2004 after she came to him for career advice.
Her parents and sister told Judge Steven O'Neill on Monday that the assault had taken an immense emotional toll on Constand and her family.
"I don't think Bill Cosby has ever considered the pain and suffering this has caused us," said Constand's mother, Gianna, adding that he "protected himself at the cost of ruining many lives."
Andrew Constand said his daughter "seemed depressed and slow to react to questions and became detached" after the assault.
Constand's sister Diana Parsons said the sister she grew up with was "full of energy and personality and zest for life" but after the attack became "frail, nervous, timid (and) weak." She also commended Constand for regaining some of that zest in the midst of coming forward with the accusations against Cosby. "She still walks around with bright smile and positive attitude," Parson's said. "She is my hero."
Prosecutor Kevin Steele argued Cosby should spend 5 to 10 years in prison because he used his position of power to victimize someone he mentored, and has shown no remorse.
"To say he is too old to [go to prison], that he should get a pass because it has taken this long to catch up for what he has done ... what they are asking for is a get out of jail free card," Steele said. "Nobody is above the law. Nobody."
Defense attorney Joseph Green said he wants his client to "participate in a program," but argued that Cosby's age renders him harmless and unable to withstand prison.
Monday's portion of the hearing wrapped up before 4 p.m. and is expected to be picked up on Tuesday.
Earlier in the day, Kristen F. Dudley, a psychologist and member of the Pennsylvania Sex Offenders Assessment Board, said Cosby is a "sexually violent predator." She said evidence shows that he can't stop himself from violating women and would probably do so again if he could.
Dudley said Cosby chose not to be assessed, but she didn't need him to in order to determine that he meets the criteria to be classified as a sexually violent predator based on accusations from dozens of women.
Cosby's defense team argued that those accounts are hearsay and Cosby has repeatedly denied all allegations of sexual misconduct.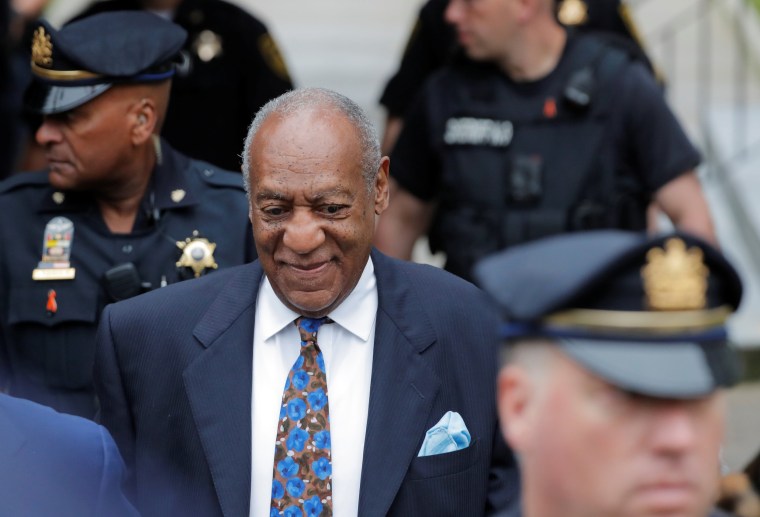 Dudley testified that Cosby's age and legal blindness wouldn't necessarily deter him from sexually assaulting another woman.
"People are invited to functions, and his blindness doesn't render him unconscious," Dudley said, adding that it's possible Cosby has already met a potential future victim.
She said he has shown a pattern of violating women for the "sole purpose of his sexual gratification."
Cosby's defense team argued that the law surrounding the designation is unconstitutional, but the judge in the case, Steven T. O'Neill, denied their motion.
If Cosby is deemed a sexually violent predator, he will be required to undergo monthly counseling for the rest of his life, whether or not he is in prison. If he's free, neighbors and schools will be alerted that he is living nearby.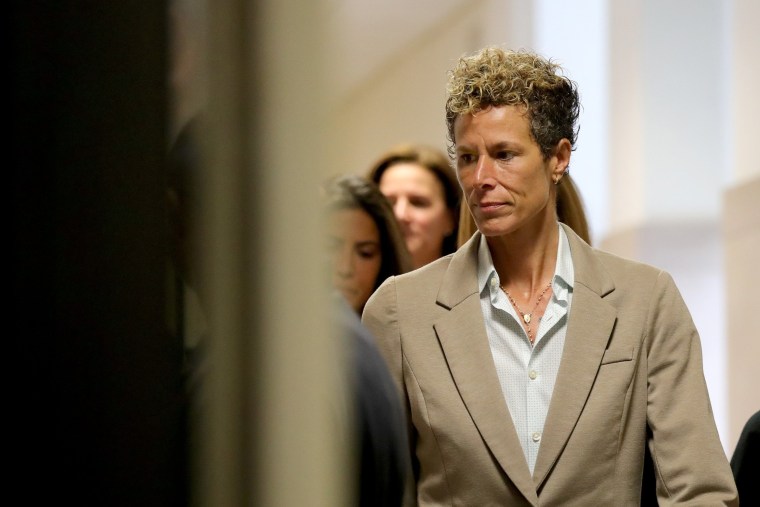 Although Cosby has faced dozens of sexual misconduct allegations spanning decades, and ranging from groping to sexual assault to rape, he has been charged criminally only in the Constand case. Each count he faces in that case carries 22 months to 10 years behind bars.
O'Neill could make the possible sentences concurrent so that 10 years would be the maximum for the entire case. Cosby's attorneys have said they plan to appeal, regardless. It's unclear if Cosby would remain free during the appeal process.
Cosby settled Constand's civil claim in 2006 for $3.4 million.
Prosecutors had hoped to have five other women who testified in the April retrial to speak during the sentencing hearing, but the district attorney's office told The Associated Press on Monday they would not be taking the stand.O'Neill had already ruled that additional accusers cannot speak during sentencing.
Cosby's lawyer says a psychologist set to testify Tuesday will be the only defense witness at the comedian's sentencing.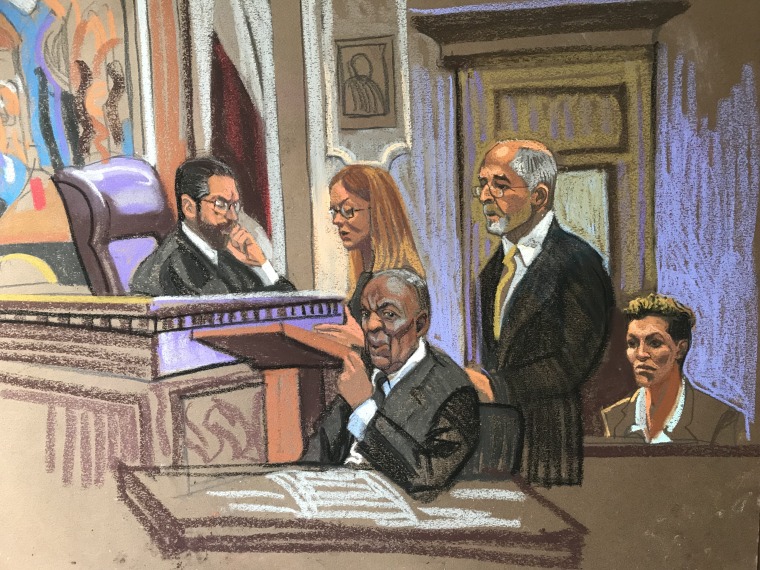 Cosby's spokesman, Andrew Wyatt, insisted during Monday's proceedings that the comedian is "still America's Dad," a term of endearment he earned while playing Dr. Cliff Huxtable on "The Cosby Show."
"They won't ever take that away. You can't take away the legacy," Wyatt said to reporters while walking back into the courthouse Monday afternoon. He added that Cosby's team is telling him to "stay strong and stay focused." He said Cosby's in "great spirits."
Cosby didn't say anything when he arrived to the courthouse on the arm of his longtime spokesman Monday morning. He was surrounded by protesters but did point to a supporter.
Constand arrived about a half hour later. Earlier Monday, she tweeted a scripture verse: "Be wrathful, but do not sin; do not let the sun set while you are still angry; do not give the Devil an opportunity. Ephesians 4:26."
Cosby was the first celebrity to go to trial in the #MeToo era and could be the first to go to prison.
Adam Reiss reported from Norristown, and Elisha Fieldstadt from New York.