NORRISTOWN, Pa. — Line by line, a lawyer for Bill Cosby led Andrea Constand through phone records that showed dozens of phone calls between the two of them in the weeks after he allegedly drugged and molested her at his home in 2004.
The goal was obvious: to suggest that Constand had lied when she told police their contact after the night in question was limited and to plant the idea that a woman who had been sexually assaulted would not have keep up contact with her abuser.
Defense lawyer Angela Agrusa, who used a projection screen to scroll through highlighted phone records and question Constand about each one, took particular note of a call on Valentine's Day.
"I called him on the 14th, " Constand answered evenly. "Yes, I see that."
Related: Bill Cosby Sexual Assault Trial: Five Takeaways From Day Two
If it was supposed to a dramatic Perry Mason-like moment in Cosby's sexual assault trial, it fell short. One juror could be seen dozing off, and Constand did not appear to be thrown off by the line of questioning.
"You were calling Mr. Cosby with alarming frequency, weren't you?" Agrusa asked her pointedly.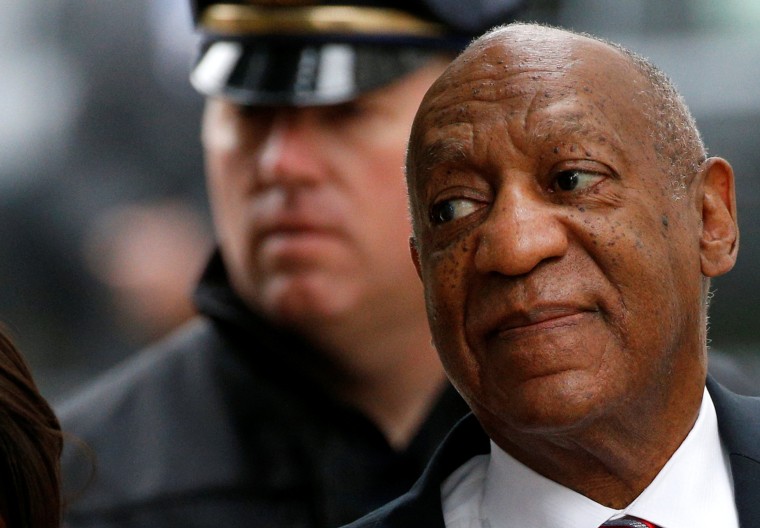 "Obviously I placed the call," Constand said. "But I returned calls as well."
A day earlier, Constand was asked about the calls by the prosecution and she said that after the alleged assault, Cosby continued to phone her about things related to her job at Temple University, where she worked and where he was an alum.
Constand said she felt like she had to answer the calls to not "stir up any trouble."
Prosecutors are also expected to call to the stand a psychologist who is an expert on the behavior of sexual assault survivors and who will likely tell the jury that it is not unusual for victims to maintain contact with assailants.
Constand, 44, alleges that Cosby, 79, gave her pills and then sexually assaulted her in 2004 while she was incapacitated. It's the only criminal charge stemming from dozens of accusations of sexual misconduct lodged by other women in the last two years — all of which Cosby denies.
Related: Cosby Trial: Andrea Constand Testifies That Comedian Sexually Assaulted Her
During cross-examination, the defense tried to get Constand to say that she and Cosby had romantic liaisons before the night in question. She denied it, sticking to her story that he made "suggestive" advances that did not lead to sexual contact.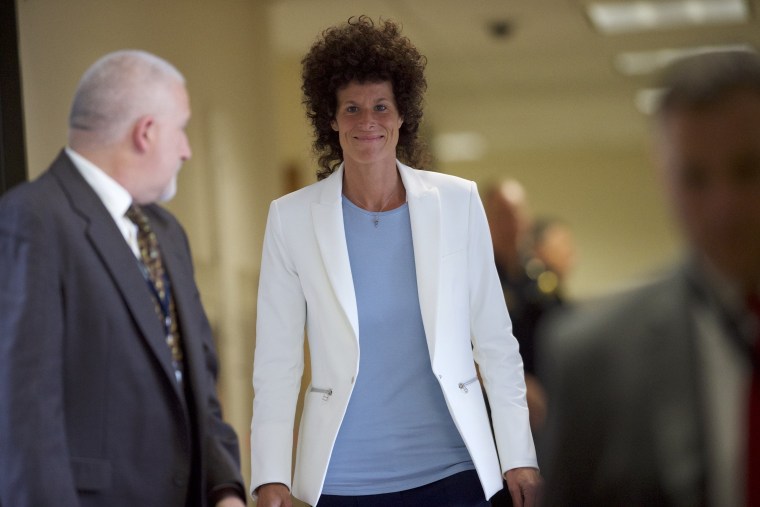 "You allowed him to touch your thigh?" Agrusa asked, referring to their first dinner.
"You said 'allowed,'" Constand responded. "Mr. Cosby did that of his own volition."
The lawyer also grilled her over and over about why she gave police two different dates for the alleged attack.
Constand offered an explanation for why she told police in her native Canada that the incident happened in March 2004 and later told police in Pennsylvania that it was January or February 2004.
"I was mistaken," she said.
Agrusa accused her of altering the date after she reviewed phone records that showed she was actually on the phone with friends for much of the night in March.
"Once you got your phone records and saw you could not have been passed out and unconscious … you changed your story," Agrusa said.
The accusation was blunted by Constand, who said that while she had sought to obtain the phone bills, but "never got a hold of my phone records."