The woman Bill Cosby is charged with drugging and molesting returns to the witness stand on Wednesday, and the comedian's lawyer suggested she will turn up the heat.
"Just getting started," defense attorney Angela Agrusa told reporters as she left the Montgomery County Courthouse on Tuesday after she spent a couple of hours cross-examining Andrea Constand.
It was the first time Constand, 44, has testified publicly. She told jurors Tuesday that Cosby gave her pills that left her incapacitated as the star sexually assaulted her in January 2004. "I was frozen," she said.
Agrusa tried to poke holes in Constand's account and raise questions about her credibility and motivations — but the witness largely kept her composure and stuck to her story.
Here are some of the other highlights of Day 2 of the trial:
"Hey, hey, hey": It might have been the most surreal moment so far. Cosby, after listening to Constand testify for nearly four hours, struck a light-hearted note as he left the courthouse. As a crowd applauded and shouted support at him, the entertainer responded by imitating Fat Albert, a character he created and voiced for a 1970s cartoon show. "Hey, hey, hey," he said as the camera rolled.
Sexual vs. Suggestive: Constand and Agrusa got into a debate that was positively Clintonian. The witness had told police that before the alleged assault, there had been no sexual contact between her and Cosby.
Agrusa tried to show she had lied by pointing out Cosby had made advances on Constand during two dinners. Constand refused to yield the point, saying his conduct — touching her thigh and her pants zipper — had been "suggestive" but not sexual.
Numbers Game: The defense confronted Constand with her phone records, enlarging them on a screen for the benefit of jurors. They showed that before she reported the alleged assault to police in January 2005, she tried to contact attorneys.
"I was really scared. I wanted guidance and I wanted to protect myself," Constand explained. "I thought Mr. Cosby would try to retaliate and hurt me." Agrusa also said records showed 72 calls between Cosby and Constand in the year between the incident and the call to police. "Yes, there were calls," Constand conceded.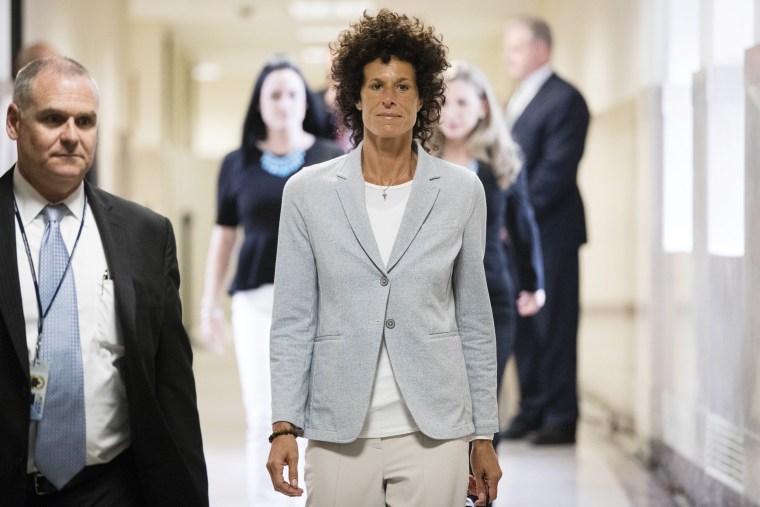 Damage Control?: The prosecution introduced into evidence two calls Cosby's team made after Constand and her mother confronted him about the the encounter in question. In one, a Cosby agent talked to Constand about an offer to fly her family down to Florida for a show. The other was a voicemail left by Cosby's powerhouse attorney, Marty Singer, asking her mother to call to discuss an "educational fund" for her daughter.
The Other Woman: Cosby's defense was dealt a blow when an attorney who once represented Cosby's talent agency, William Morris, testified that an assistant, Kelly Johnson, complained during a 1996 worker's compensation case that the comedian had drugged and molested her.
"Ms. Johnson [told] me Cosby had invited her to a Bel–Air hotel and had given her a pill to take and that she had gotten semi-unconscious because of whatever she had taken and that he exposed himself to her and taken some of her clothing off," the attorney, Joseph Miller, said.
His recollection of her testimony largely matched what Johnson had testified to the day before, undermining defense efforts to attack her credibility.
Cosby, 79, has pleaded not guilty to aggravated indecent assault on Constand. He also denies allegations of sexual misconduct lodged by dozens of other women in the last two years; he is not charged with a crime in any of those cases.