NORRISTOWN, Pa. — A celebrity cameo. Powerful opening statements. A crying witness. A blistering cross-examination.
The first day of Bill Cosby's sexual assault trial was full of drama and emotion, the tension between the prosecution and defense on full display in a packed Pennsylvania courtroom where jurors followed the action like they were watching a tennis match.
Here are some of the highlights:
Father figure: Cosby, 79, was escorted into the courtroom by actress Keshia Knight Pulliam, who played his youngest daughter, Rudy, on "The Cosby Show." She told reporters that it's up to the jury, and not her, to decide whether Cosby is guilty of drugging and molesting Andrea Constand in January 2004.
Benadryl or Quaaludes: Assistant District Attorney Kristen Feden delivered a fiery opening statement, painting Cosby as man who used pills he called "friends" to incapacitate and then attack women. While Cosby claims he only gave Constand some Benadryl to relax her, Feden said prosecutors don't buy that and will show it was more likely Quaaludes, a sedative he said in a sworn deposition that he gave to women for sex in the 1970s.
Phone records: In his opening, defense lawyer Brian McMonagle held up a piece of paper with a list of phone calls between Constand and Cosby after the 2004 encounter at his suburban Philadelphia home. He said Constand had made 53 of them, contradicting a statement she made to police in 2005 that she had no contact with Cosby after the incident.
'Prior bad act': Prosecutors' first witness was Kelly Johnson, the so-called "prior bad act" witness who they hope will show a pattern of behavior by Cosby. Johnson, who worked for Cosby's agent, wept as she testified that Cosby gave her a pill and then abused her at a hotel bungalow in 1996. "I felt extremely intimidated," she said, claiming Cosby tried to get her fired afterward.
Timeline questions: McMonagle attacked Johnson in a scorching, rapid-fire cross-examination, zeroing in on a deposition she gave in a 1996 worker's compensation case. He claimed that a lawyer's notes from that session, which was not transcribed, show she testified that she visited the bungalow in 1990 and simply rebuffed Cosby's request for sex. He suggested she was "dating" Cosby and took money from him, which she denied.
Allred factor: The defense has long portrayed lawyer Gloria Allred, who represents Johnson and some of the other 50-plus Cosby accusers, as a villain. While Johnson was on the stand, McMonagle pointed out the high-profile attorney was sitting in the front row and suggested she had put words in the witness' mouth. Outside court, Allred called Johnson "courageous" for her turn on the stand.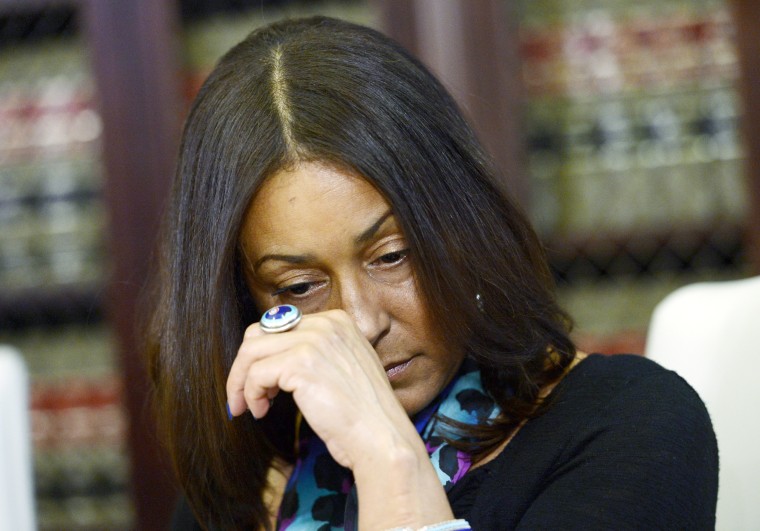 The second day of the trial will begin with uncertainty. Montgomery County Court Judge Steven O'Neill has to decide whether prosecutors can call their next two witnesses: Johnson's mother and the lawyer who represented her in the 1996 worker's compensation case.
Prosecutors hope they will corroborate Johnson's account. Defense lawyers said the pair should be kept off the stand because Cosby is not charged with assaulting Johnson; he is only on trial for the encounter with Constand, who is expected to take the stand in the next few days.
Cosby has pleaded not guilty to three counts of aggravated indecent assault for the encounter with Constand, which he has described as consensual. He also denies sexual misconduct allegations lodged by dozens of other women in the last two years and has sued some of his accusers for defamation.