NORRISTOWN, Pa. — The jury in Bill Cosby's sexual assault trial deliberated for four hours on Monday night without reaching a verdict, asking to review excerpts of a deposition the comedian gave in his accuser's 2005 civil suit.
"You need to rest up," Montgomery County Judge Steven O'Neill told the panel of seven men and five women, who will return Tuesday morning to continue their deliberations.
The jurors, who are sequestered until the trial ends, got the case at 5:30 p.m. after Cosby's lawyers put on a defense that was all of five minutes long and both sides delivered hard-hitting closing arguments.
Both Cosby's loyal wife, Camille, and his chief accuser, Andrea Constand, were in the packed courtroom Monday as the sexual assault trial moved swiftly toward a conclusion.
"I'm sorry, ma'am," defense attorney Brian McMonagle said to Mrs. Cosby as he reviewed decade-old testimony in which her husband talked about "petting" with Constand.
"When you dance outside your marriage, you have to pay the band," McMonagle said later, acknowledging Cosby's infidelities. "And you danced," he said, looking at his client. "And she deserved better!"
Related: Cosby's Accusers Say Trial is 'Moment We've Been Waiting For'
Cosby, 79, is charged with drugging and molesting Constand, 44, at his suburban Philadelphia home in 2004.
Constand, who worked for Temple University, where Cosby was a trustee, says she was "paralyzed" by pills he gave her; he claims it was just Benadryl and that the encounter was consensual.
The trial represents the only criminal case stemming from dozens of sexual misconduct accusations spanning decades — all of which the entertainer has vigorously denied.
Montgomery County District Attorney Kevin Steele told jurors they needed to look no further than Cosby's own sworn statements about the night in question to convict him of assaulting Constand.
"It comes out of his own mouth. He says he gives her drugs. He says she doesn't say 'yes.' He says he put his finger..." Steele said, trailing off. "And knows the effect of what he gave her."
"All the fancy lawyering you have can't get you around your own words."
"By doing what he did on that night, he took away that ability [to consent]," Steele added. "He took that from Andrea Constand. He gave her no choice in this matter. Why? Because of what he wanted."
The DA reminded jurors that in 2005 police reports and the deposition, the man once known as "America's Dad" referred to himself as a "dirty old man," admitted he had given Quaaludes to women for sex, and described how Benadryl would make him too drowsy to perform. He replayed a recording of a call in which Cosby offered to pay for Constand's schooling after being confronted by her mother.
"All the fancy lawyering you have can't get you around your own words," Steele said.
The prosecutor told the panel it could find Cosby guilty solely based on the testimony of Constand, who spent seven hours on the stand last week, even as he acknowledged inconsistencies in what she told police.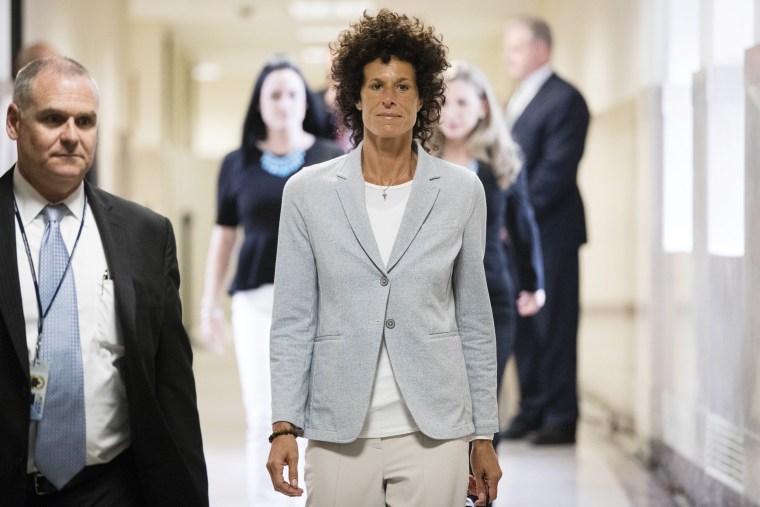 "She got up there and told to the best of her ability what happened to her," the DA said. "And you know what? There are some things in this case that should be fuzzy."
Tackling defense suggestions that Constand and Cosby were in a romantic relationship, Steele noted that Cosby told investigators that after their encounter he left her on the downstairs sofa to sleep.
"No blanket, no nothing, disheveled, clothes up around her," Steele said with a tone of disbelief that someone would treat a supposed paramour in such a way. "Come on!"
McMonagle, in a theatrical closing that swung between joviality and anger, went full-bore after the accuser's credibility.
"Ms. Constand was untruthful time and time and time again," he said, highlighting contradictions in her three statements she made to police.
In one statement, Constand told police she had never been alone with Cosby before the incident, which she said on the stand was a "mistake" born of confusion and emotional distress.
"It's not a fib. It's not a mistake!" McMonagle thundered. "It's a stone-cold lie."
Related: Bill Cosby Says He Yearns To Get Back Onstage, After Trial
The defense attorney went over dozens of phone calls that Constand made to Cosby in the weeks after the alleged assault, suggesting it wasn't how a victim would behave.
"Call! Call! Call!" he said. "Eighteen minutes… 49 minutes… 20 minutes."
"She's been sexually assaulted, ladies and gentleman," he said sarcastically.
McMonagle stalked back and forth from the jury box to a large screen where Constand and Cosby's dueling versions of events were projected. He stabbed the air with his fingers and bristled with indignation when talking about the accuser.
"Just tell the truth!" he nearly shouted at one point while reviewing Constand's Q-and-A with police.
"Can't we stop this!" he asked, holding up his hands to the ceiling in a prayerful motion. At another point, alluding to the media frenzy around the case and the parade of accusers who have come forward, he slapped the back of a leather chair and commanded, "Let's bang the drum!"
"Beware of lawyers bearing gifts."
Again and again, McMonagle reminded the jury that prosecutors did not bring charges against Cosby when they first investigated in 2005. "This case was over," he said.
The case was reopened in 2015 as allegations from other women began piling up, but the jury was not allowed to hear evidence about that. They heard only from one other accuser, Kelly Johnson, who says she was drugged and attacked in 1996.
McMonagle noted that Johnson, an assistant to Cosby's late agent, went public with her story at a 2015 press conference, represented by high-profile attorney Gloria Allred.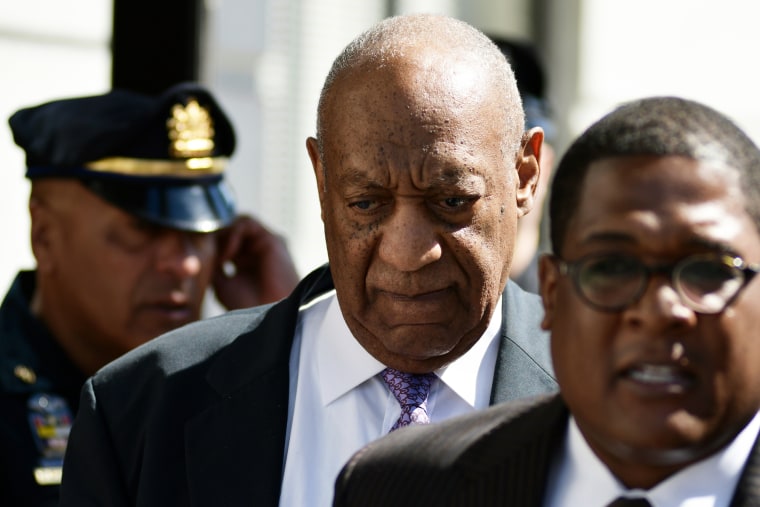 "Beware of lawyers bearing gifts," he cautioned the jurors.
In response, Steele highlighted striking paralells between Johnson's and Constand's accounts of how Cosby allegedly gained their trust and then preyed on them, nearly a decade apart.
"This is two people totally separate — never even met each other — but look at all the similarities in terms of what happened," he said.
Related: Cosby Trial: Andrea Constand Testifies That Comedian Sexually Assaulted Her
While the wider scandal over Cosby's conduct unspooled over many months, the trial moved quickly with just six days of testimony.
Prosecutors presented 12 witnesses, including Constand and Johnson and both women's mothers. Cosby did not take the stand, despite suggestions from his spokesman that it was a possibility.
The star's lawyers called to the stand only Detective Richard Schaffer, who was used as a vehicle for the defense to move into evidence Constand's statements to police.
Several other defense witnesses were blocked by the judge because their testimony would have been hearsay or would have violated the state's rape shield law. The judge asked Cosby if he agreed with the defense decision not to present character witnesses or have him testify.
"Correct!" Cosby said in a booming voice.