NORRISTOWN, Pa. — The deadlocked jury in Bill Cosby's sexual assault trial, which has deliberated an extraordinary 52 hours, asked Friday to review volumes of testimony and sought the definition of "reasonable doubt."
But jurors' exertions did not lead to a verdict. Shortly after 9 p.m., the judge sent them away for the night, ordering them to return Saturday morning for either a sixth day of deliberations or an announcement that further effort would be hopeless.
"We will decide what tomorrow brings when tomorrow comes," Montgomery County Judge Steven O'Neill told the panel.
Cosby in remarks after the jury ended its day thanked jurors and his supporters. "I want to thank the jury for their long days and their honest work, individually," he said.
The jury's repeated requests sparked arguments in the courtroom between Cosby's lawyers, who demanded a mistrial, and the judge, who said he could not interfere with the deliberations until the jurors tell him again that they can't reach a verdict.
Defense lawyer Brian McMonagle suggested that some of the jurors were trying to coerce holdouts into changing their positions by wearing them down with extensive read-backs of what witnesses said on the stand last week.
"What we've got now is jurors trying to overcome other jurors by having a recap of the entire testimony," McMonagle complained, suggesting it was possible the group did not know they could tell the court they are ready to quit.
"They may think they are under obligation to deliberate until the cows come home," he said.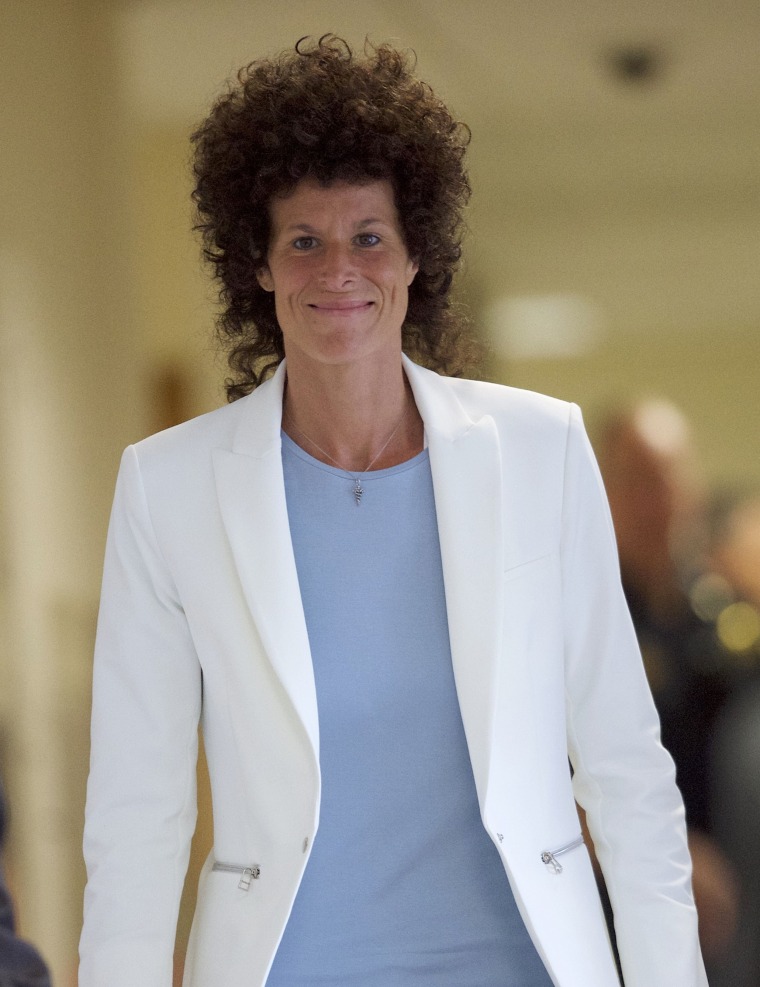 O'Neill challenged McMonagle to provide court rulings that show he has an obligation to stop deliberations after a certain time period.
Related: 'I Enjoyed It': Jury Hears Cosby's Description of Alleged Assault
"Get me law that supports the rhetoric that you keep fostering out there," O'Neill said, referring to Cosby publicist Andrew Wyatt's calls for a mistrial during press conferences outside the courthouse.
He also admonished the lawyers to put aside any assumptions about which way the jury is leaning.
"You don't know where it is. No one knows where it is," he said.
The jury announced Thursday at 11 a.m. that it was deadlocked. The judge ordered them to keep trying to reach a consensus on whether Cosby, 79, is guilty of drugging and molesting Andrea Constand, 44, at his Pennsylvania home in 2004.
On Friday, they told the judge they wanted five things:
The definition of "reasonable doubt," the bedrock legal principle that underlies the deliberation process. That raised the question of whether some jurors are hoping to convince one or more others that any doubt they have expressed is unreasonable.
Cosby's testimony about giving Quaaludes to women for sex in the 1970s. Prosecutors contend it shows he has a history of drugging women, and the defense fought unsuccessfully to keep it out of the trial.
Testimony by Gianna Constand, Andrea's mother, about her first 2005 phone call with Bill Cosby, in which he allegedly detailed the sexual contact, referred to himself as a "sick man," and offered an apology.
Andrea Constand's testimony on phone records that show she had contact with Cosby after the alleged assault. They also asked to see the phone records themselves.
The testimony of Constand's police officer brother-in-law, who said he counseled the family to call police, to record any calls with Cosby and to hire a lawyer.
The requests, combined with its previous reviews of evidence, mean the jury has gone back over much of the trial's key testimony, and its deliberations have surpassed the testimony of all the witnesses combined.
If the jury does send out another note on Saturday saying they still can't agree, O'Neill will have to decide whether to declare a mistrial or order them to try again.
Cosby has pleaded not guilty to three counts of aggravated indecent assault, a charge that carries up to 10 years in prison. It's the only criminal case stemming from the accusations of dozens of women, all of which Cosby denies.
A small group of local residents has been milling around the courthouse, holding handmade signs with slogans like "Free Bill," some wearing T-shirts doled out by a Cosby pal.
As he left the courthouse Friday night, Cosby paused to thank the jury "for their long days and their honest work."