Eddie Murphy rejected an offer to play Bill Cosby on the 40th anniversary "Saturday Night Live" special, according to former cast member and comedian Norm Macdonald. Macdonald said Murphy turned down a suggestion that he do an impression of comedian Bill Cosby, who has been accused of sexual assault by more than 20 women. Cosby has never been charged and through lawyers has denied the allegations.
"(Murphy) knew the laughs would bring the house down. Eddie Murphy knows what will work on SNL better than any one (sic)," Macdonald said on Twitter. "Eddie decides the laughs are not worth it. He will not kick a man when he is down."
In a statement released to NBC News through a spokesperson, Cosby said: "I am very appreciate of Eddie and I applaud his actions."
Macdonald wrote around 100 tweets detailing the writing process leading up to the anniversary show. He said he had met Murphy in his dressing room and tried to persuade the comedian to perform the sketch. "Eddie Murphy, I realize, is not like the rest of us. Eddie does not need the laughs," Macdonald said.
In his brief appearance during the televised "SNL40" special, Murphy did not appear as a character or tell jokes. Instead, he talked about what the legendary NBC show meant to him. Murphy joined "Saturday Night Live" in 1981 when he was just 19 years old and left in 1985.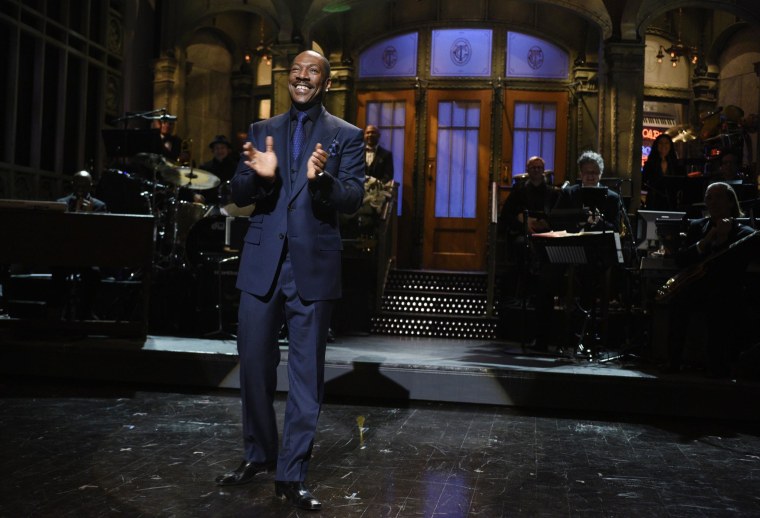 SOCIAL
— Alexander Smith