PITTSBURGH — Five of the 12 men and women who will decide Bill Cosby's fate were selected Monday on the first day of jury selection in his sexual assault trial.
The anonymous jurors empaneled so far are a middle-aged white woman, a middle-aged white man with a relative who is a sexual assault survivor, a younger white man, an elderly white man and a white woman who appeared to be in her 30s.
In a case where the defense has claimed racism is a factor, it's noteworthy that three black women were questioned, but none of them were chosen. The judge struck two of them from the panel — one because she said she had a strong opinion and another for hardship — and the prosecution used a peremptory challenge to remove a third.
Another 13 jurors were questioned and then struck, either by the judge for cause or by the prosecution or defense using their peremptory challenges. Cosby's team has used up four of its seven challenges so far, while prosecutors have used just two.
Cosby, 79, who will stand trial June 5 on charges he drugged and molested a woman at his home in 2004, appeared relaxed as the judge quizzed the prospective jurors in the Allegheny County, Pennsylvania courthouse.
The questions focused on their knowledge of the case, whether they could be impartial, and if it would be a hardship to be sequestered for a two-week trial taking place 300 miles away in Montgomery County, just outside Philadelphia.
The comedian grinned while the judge questioned the older man, who acknowledged he had heard something about the case that has made headlines for close to two years.
"Couldn't miss it, right?" Judge Steven O'Neill asked.
"That's correct," the man said.
Nearly 3,000 written questionnaires went out to people in Allegheny County and 100 were brought to an oak-paneled courtroom where they were asked questions in a group setting, answering by holding up placards with numbers on them.
Related: Cosby Says He Years To Get Back on Stage, After Trial
Unsurprisingly, 86 of the first 100 people called said they knew of the case, and one third said they had already formed an opinion. But only 14 said their preconceptions would prevent them from being fair and impartial and basing a verdict only on the evidence.
One-fourth said the nature of the charges would prevent them from being impartial. A third said that they or a close relative had been a victim of sexual assault, but only 14 said that would stop them from being fair.
A bigger hurdle: serving on a jury that will be sequestered for up to three weeks, 300 miles from home. Two-thirds of those called said that would be an extraordinary hardship.
Related: Cosby Trial Gears Up With Jury Selection in Pennsylvania
After the initial round of questions, the two sides met with the judge and agreed to knock 37 out of the pool. Then they began bringing the rest in one by one to follow-up on answers they gave on the written questionnaire and in the group questioning.
Many of the jurors, sitting at a table just a few feet from Cosby, spoke in voices too low to hear, prompting him to complain at one point. Their names, occupations and other identifying information were not given.
The first one selected told the judge she had heard about the case but didn't have a strong opinion. "I can guarantee I can be impartial," she said.
The second had revealed that someone in his family was a sexual assault survivor. Under questioning, he promised it would not affect how he would deliberate as a juror.
The third answered a question in private about a family member being a victim of sexual assault and said that while he knew about the allegations, he had not heard anything in the last two weeks.
The fourth was asked if he had an opinion about the case. "Not really," he said. The fifth agreed with the judge that she could "guarantee" she could put aside anything she doesn't hear in the courtroom.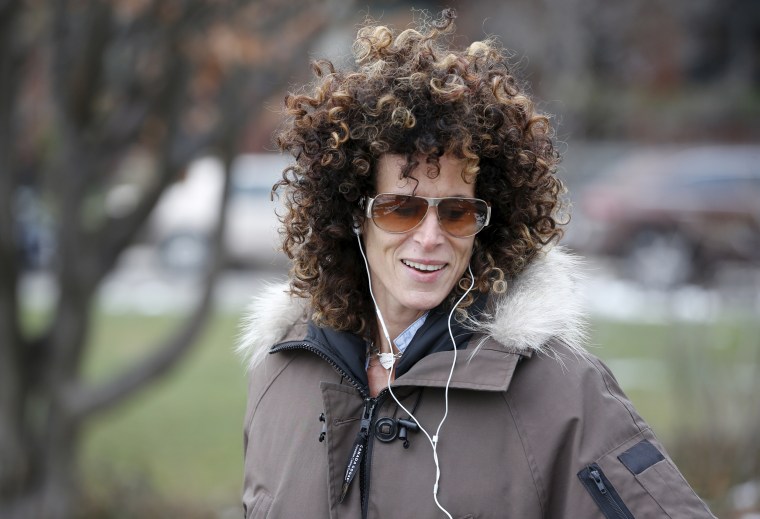 Although more than 50 women have accused Cosby of misconduct since the scandal erupted two years ago, the trial stems from the accusations of just one, Andrea Constand, although a second accuser will also testify at the trial. Cosby has denied all allegations and sued some of the women for defamation.
Related: Fireworks Erupt at Bill Cosby's Sexual Assault Hearing
After a long silence, he has given two interviews in recent weeks — which a lawyer for some of his accusers claimed was an attempt to taint the jury pool. In one of the interviews, on Sirius XM, he said the onslaught of accusations against him was possibly rooted in racism, a charge his lawyers had previously made.
"Could be, could be," he said. "There are so many tentacles. ... 'Nefarious' is a great word."
The judge addressed the notoriety of the case head-on with the prospective jurors.
"What's the big hoopla?" he asked them rhetorically.
"This is a high-profile case but you are not high-profile people," O'Neill said. "You're ordinary citizens who have been summoned for a great responsibility."
O'Neill said the case would be treated like any other trial, despite the celebrity defendant.
"I'm asking you from the moment you get here to keep an open mind," he said.