The thing that struck me most when I first met Andrea Constand was her serenity. She's not furious or bitter. She is serene. And serenity isn't what you might expect after all she's been through.
Andrea Constand is a survivor. She is the one woman whose case led to a conviction for comedian Bill Cosby. Her struggle for justice has gone on for more than a dozen years — through police investigations that led to no charges when she first reported the crime through a civil suit, a criminal trial in 2017 that ended with a hung jury, and finally a retrial this year.
In April in a courtroom just outside Philadelphia, Cosby was found guilty of three counts of aggravated indecent assault. Cosby maintains his innocence, and his attorneys have said they will appeal. Sentencing is scheduled for September, and Cosby faces up to 30 years in prison.
Maybe you know Andrea Constand's name, but unless you were in the courtroom during one of the two trials, you've probably never heard her speak. I had never actually met her until a few weeks ago, although I watched her on the witness stand.
For the past 13 years, Andrea has declined every interview request. But after this conviction, she and her attorneys decided she would do just one interview. My interview with her will air on "Dateline" on Friday at 10 p.m. ET.
I honestly didn't know what to expect when we met in New York after the verdict. I knew Andrea was into wellness and holistic medicine. She works as a massage therapist in Toronto. When I watched her testify, Andrea was calm and centered. I saw her close her eyes at moments and take deep cleansing breaths. I wondered whether she would be quiet and subdued in our interview. As it turned out, she was thoughtful, frank, resolute and unflinching.
She told me that she has found peace.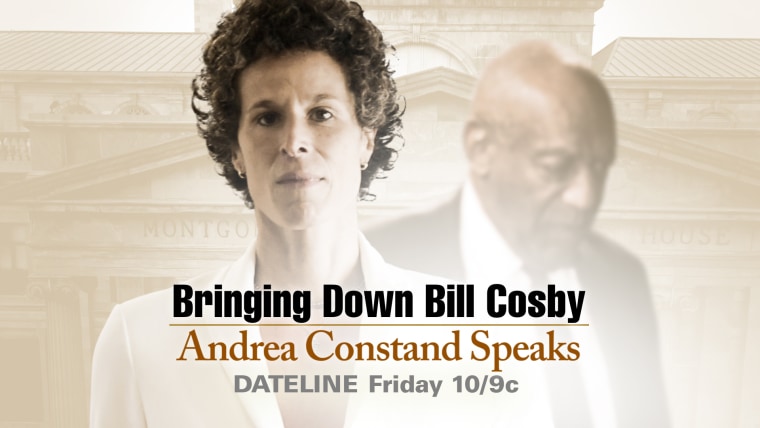 The story of Bill Cosby's fall from grace is one that I've covered for years now. I was aware of Andrea's complaint in 2005 but didn't cover her story back then. Fast forward to 2014, when caustic commentary from comedian Hannibal Buress went viral and brought her complaint back to the forefront. Other women came forward with allegations that Cosby harassed, assaulted or raped them. (He has not been charged in connection with any of the the other allegations.)
I began reporting on each new accusation for "Today" and "NBC Nightly News."
By the summer of 2015, there were dozens of women. Twenty-seven of them agreed to do a group interview with me for "Dateline." We gathered in a hotel ballroom in Los Angeles. It was the largest interview I had ever conducted and by far the most exhausting and powerful of my career.
Patterns quickly emerged. Women who had never met in person told eerily similar stories. Many talked about having been mentored by Cosby before he attacked. Many, although not all, believed they were drugged.
Lili Bernard's description will stay with me forever.
"I'm on the floor, on the carpet," she said in our group interview. "And I remember the sensation of the carpet against the flesh of my back like Velcro.... And it hurt, and I couldn't move because of the drugs."
At home in Toronto, Andrea told me she watched and listened to the many stories. And when the district attorney's office in Montgomery County, Pennsylvania, re-investigated her case and decided to file criminal charges in late 2015, she told me, she was ready.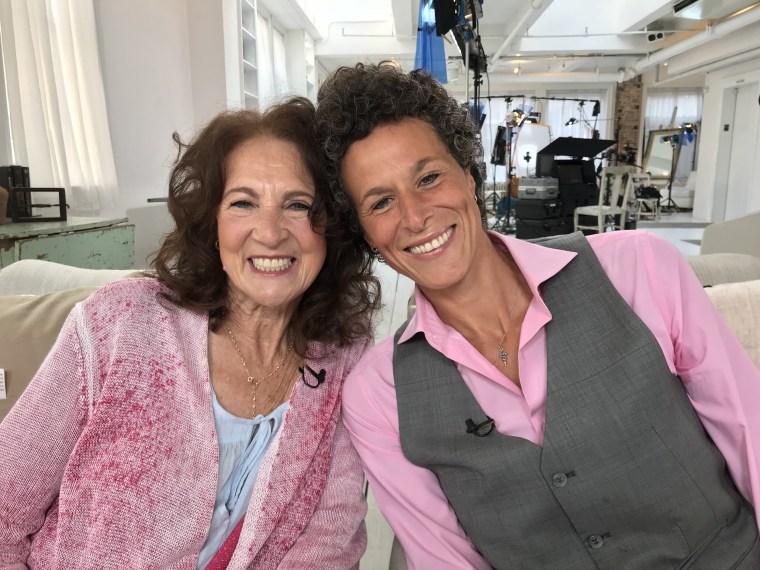 I asked Andrea whether it was difficult to decide to cooperate, to testify. She told me that she didn't do it just for herself. She said she did it because so many women had come out in public and accused Cosby at that point. She told me she believed all those women and felt she needed to be their voice.
In this trial, the prosecution was allowed to bring forward five other women who have accused Cosby of similar episodes. I spoke with four of them after the verdict, as well.
They call Andrea their hero.
It's not lost on Andrea that she went up against a juggernaut. Cosby hired powerful lawyers and consistently denied allegations of non-consensual sex.
Cosby's attorneys tried to poke holes in Andrea's story. In both trials, they pointed to inconsistencies in her statements to authorities. In the trial this spring, Los Angeles lawyer Thomas Mesereau (who once famously defended Michael Jackson against child molestation charges) argued that Andrea went after Cosby for money. In closing arguments, the defense called her a "con artist."
Still, a jury sided with her.
She believes that's because her story of what happened one night in 2004 hasn't changed. She tells that story in detail this Friday. It is graphic and disturbing. Andrea describes Cosby's giving her three "friends" — pills that left her unable to move, think clearly or respond. She says she has no memory of Cosby's saying a word as he assaulted her. She says that when she awoke, ashamed and confused, he offered her a muffin and tea.
She told me that the details of that night are as clear as ever and that she will live with them for the rest of her life.
But at least now, she says, she can also live with a feeling that justice was finally served.