New England dug and chipped its way out Wednesday from an epic blizzard that swamped towns with almost 3 feet of snow and encased homes in water that quickly turned to ice.
Massachusetts lifted a driving ban at midnight, but Boston remained under a state of emergency. Trains and buses started rolling again there with heavy delays, and flights resumed at Logan airport.
Things were much worse on the coast and islands. Mammoth coastal swells collapsed 50 feet of a seawall in Marshfield, and a hospital briefly lost power on the island of Nantucket.
"We're back on line," Chief William Pittman of the Nantucket police told NBC's TODAY. "We're back in the 21st century, I guess."
The final snow totals were daunting — an even 3 feet in Auburn and Hudson, Massachusetts, a record 34½ inches in Worcester and 31 inches in South Boston. Thompson, Connecticut, got 33½ inches and Burrillville, Rhode Island, 26½.
Wind gusts near hurricane-force took the nuclear power plant off line in Plymouth, Massachusetts and tipped over a 110-foot replica of a Revolutionary War tall ship in Newport, Rhode Island.
Airports in the Northeast came back to life, but thousands of travelers were stuck in the travel tangle. More than 7,000 flights were scrapped during the two-day storm, including more than 4,700 on Tuesday alone. An additional 600 were canceled for Wednesday as major airlines struggled back to normal schedules.
The snowstorm delivered a glancing blow to New York, where the final total was 9.8 inches, and forecasters who had called for as much as 3 feet were left to explain how they got it wrong. The storm set up farther east than forecast models had predicted.
Louis Uccellini, the head of the National Weather Service, ordered his staff to improve communication with the public and review its treatment of the forecasting models. He said the weather service needs to make sure it isn't seen as hyping future storms.
The first death blamed on the storm came in New York when a 17-year-old, Sean Urda, died after a tubing accident on Long Island on Monday, police said. He struck a light pole at the bottom of a hill.
The storm turned out great for Lauren Piccolo of Manhattan, whose 1-year-old whippet, Burt, had been missing for five months. Fire Lt. Dave Kelly noticed the dog rummaging for food at the fire training facility at Randalls Island, NBC New York reported.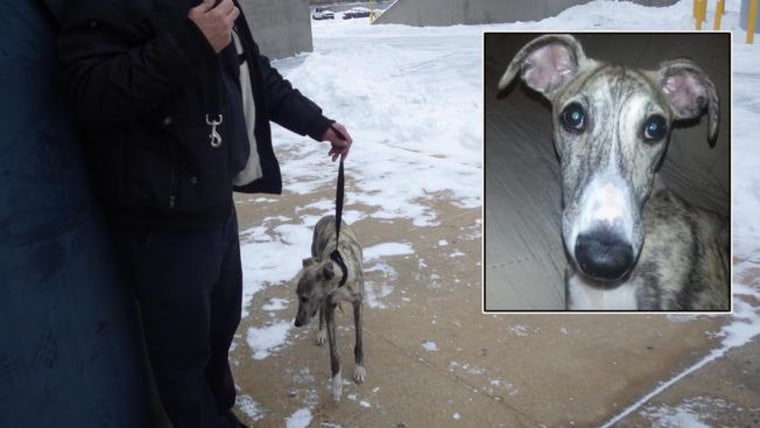 Kelly trapped the dog, scoured social media for clues and found Piccolo, who had posted hundreds of fliers since August. Piccolo called the fire department's efforts "incredible and timely," saying that while Burt is "a resilient dog, I don't think he would have survived such a fierce storm."
M. Alex Johnson of NBC News contributed to this report.