BOSTON — A Chinese immigrant told the Boston Marathon bombing jury on Thursday about his harrowing encounter with the brothers who allegedly committed the attack, beginning with his being carjacked at gunpoint and ending with a daring escape.
Dun Meng, testifying in the terror trial of one of the brothers, Dzhokhar Tsarnaev, recalled driving home from work late at night on April 18, 2013, three days after twin blasts rocked the finish line of the marathon, killing three and injuring dozens of others. A manhunt was on for the brothers, during which Sean Collier, an MIT police officer, had been shot to death earlier that night by the bombing suspects, who were captured in surveillance video fleeing in a green sedan.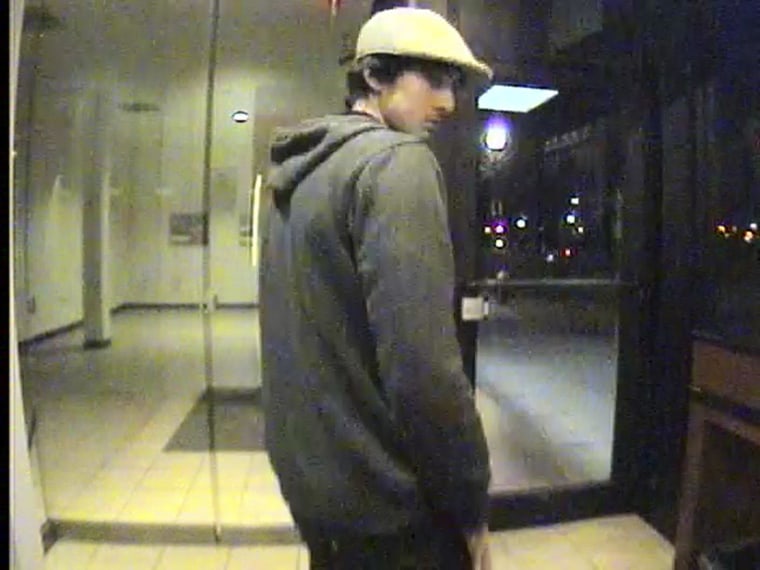 Meng, a mobile app developer, said he pulled over on Brighton Avenue to read a text message, and a sedan stopped behind him. A passenger got out, and walked to Meng's side. Meng rolled down the window, and the man stuck a gun to his head and forced his way inside.
"He asked me if I knew who did the Boston Marathon explosion," Meng told the jury, speaking through an interpreter. "He said, 'I did it, and I just killed a policeman in Cambridge.'" Then, "He ordered me to drive."
The carjacker, later identified by authorities as Tamerlan Tsarnaev, Dzhokhar's now-deceased older brother, began to make small talk. He asked Meng's name, where he was from, and if he had a girlfriend. "He said, 'I'm Muslim. Muslim hate Americans,'" Meng recalled. "I said, 'I'm Chinese. Chinese are very friendly to Muslims.'"
The man asked for Meng's bank card pin code. And he asked if Meng would remember his face. Meng, terrified, said he wouldn't.
"He said, 'I did it, and I just killed a policeman in Cambridge.'" Then, "He ordered me to drive."
They pulled over in Watertown. The green sedan appeared. The man ordered Meng into the passenger seat. The man and the driver of the other car began moving things into the SUV. Meng said he was too scared to run. Then the man got into the SUV's driver seat, and the driver of the second car got in back. A prosecutor asked Meng if he recognized the man in the back seat. Meng replied, "That gentleman right there," referring to Dzhokhar Tsarnaev, who sat facing him.
They drove to a Bank of America branch, where they used his card to withdraw cash. They looked for a gas station, but first stopped at the green sedan, where the man in the backseat got a music CD, which they played in Meng's car. It was weird, religious sounding. Meng grew more nervous. "I think maybe they will kill me," he recalled.
Meng said he started getting calls from friends worried that he was out so late. The driver pointed a gun at his face. "He said, 'You have to answer the phone, but if you say anything in Chinese, I will kill you right now.'" Meng did as he was told. The driver told him, "Good job, boy, good job."
Sometime after midnight, they pulled into a gas station. The driver got out. The passenger stayed. He didn't appear to have a gun in his hand. Meng told himself it could be his best chance to run. "I think it's the most difficult decision of my life," he told the jury.
He counted to four, opened the door, and dashed away.
He heard the passenger curse as he ran into the station. Meng told the attendant to call 911 and hid in a storage room. "I feel if I don't look back, maybe they won't follow me," Meng recalled. Jurors then listened to a recording of that call and watched surveillance footage of his escape.
Police arrived. Meng said he told the first officer he saw, "They are the suspect for the Boston Marathon bombing." He told the officers his car had a tracking system, and his phone was still inside.
After Meng, the jury heard from Joseph Sullivan, a Cambridge Police Department dispatcher, who took Meng's call and used Meng's information to call a Mercedes representative, who helped him track the SUV to Dexter Avenue in Watertown. Sullivan kept the Mercedes representative on the line for updates as he radioed out the location. It wasn't long before police caught up to the SUV.
"I hung up as soon as the officers arrived and shots started being fired," Sullivan said.
By then, it was about 1 a.m. on April 19. The final showdown with the suspects had begun.
Soon, Tamerlan Tsarnaev would be dead, and Dzhokhar Tsarnaev would go into hiding.