If Boston Marathon bomber Dzhokhar Tsarnaev is spared the death penalty, he will likely spend the rest of his life at the most restrictive prison in America, a place so isolating that it has been called a clean version of hell.
The United States Penitentiary Administrative Maximum Facility — aka ADX, or "supermax" — is where the federal government sends its worst criminals, from terrorists to traitors. At this point, it is the best Tsarnaev can hope for. But as they wrap up their case against the death penalty, Tsarnaev's lawyers are trying to persuade the jury that if they sent him to the ADX, he'd be separated from the world forever.
This week, the defense team called a retired U.S. Bureau of Prisons warden to describe the extreme isolation that Tsarnaev would face at the 490-cell prison in the barren foothills of Colorado's Rocky Mountains.
The former warden, Mark Bezy, described the ADX as "the most restrictive penitentiary in the federal system," and said Tsarnaev would likely be placed in a unit reserved for terrorists whose contact with other people is severely limited. His testimony was expected to continue Thursday.
Even in general population, the ADX imposes extreme isolation. Prisoners spend about 23 hours a day in solitary confinement in 12-by-7-foot cells with a single 4-inch-wide window and walls thick enough to stifle any attempts at communication. A slot in the door is used to deliver meals and for any visits.
Amnesty International last year said the facility breached international standards for the humane treatment of prisoners.
"It breaks down the human spirit, it breaks down the human psyche. It breaks your mind," former supermax inmate Garrett Linderman told CBS' 60 Minutes in 2009.
Thirty-three convicted terrorists have been sent to ADX, Bezy said, and since 2002 they have been placed in a special section called "H unit" where they live under even tighter restrictions: no contact with the media or other inmates and personal visits and phone calls only with immediate family, for example. Only the U.S. Attorney General can impose or remove those restrictions, Bezy said.
Tsarnaev has already been under such "special administrative measures," Bezy said.
Under questioning from a prosecutor, Bezy acknowledged that it's possible to be taken off the unit, and nine terrorism inmates have done just that in the past five years.
It's also possible to win more privileges, like more than one 15-minute phone call a month, while on the H unit, Bezy said.
His testimony also revealed that Tsarnaev's conditions have been modified to allow visits from relatives outside of his immediate family.
If the jury sentences Tsarnaev to life in prison, he will join a rogue's gallery of convicted terrorists, along with gang leaders, mobsters and serial killers.
Here are some of the most notorious men living there:
Ted Kaczynski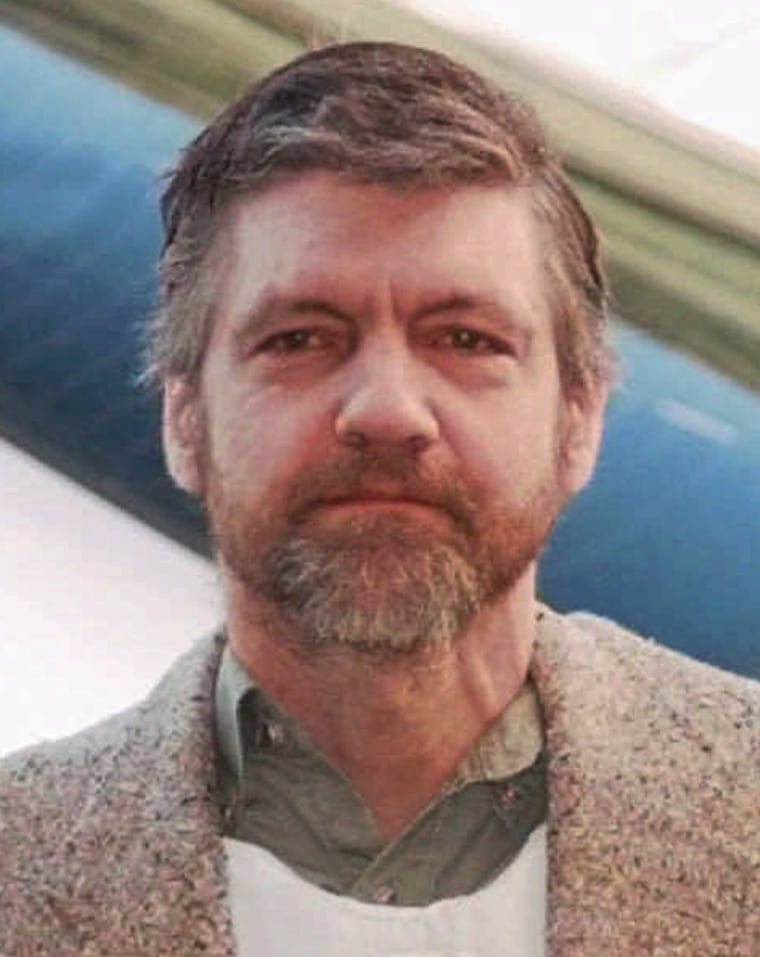 Kaczynski, a highly intelligent anti-technology zealot who became known as the Unabomber, killed three and wounded 23 with package bombs mailed to victims over a span of 17 years. He was undone after publishing a 1995 manifesto advocating "a revolution against the industrial system," which his brother, David, recognized and alerted authorities.
Eric Rudolph
Rudolph conducted a years-long bombing campaign aimed at homosexuals and abortion supporters, including a 1996 pipe bomb blast at Centennial Olympic Park in Atlanta, killing two and injuring dozens. He spent five years as a fugitive, living in the mountains of North Carolina before he was arrested in 2003.
Zacarias Moussaoui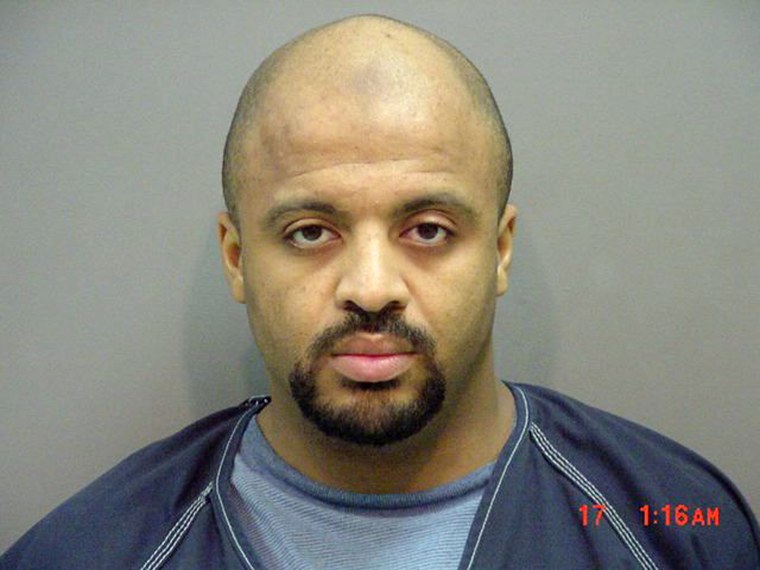 Moussoui, an Al Qaeda operative and convicted 9/11 conspirator, admitted that he knew about the plans to fly hijacked plans into the World Trade Center and claimed he was supposed to fly one into the White House. Born in France, he was detained on immigration charges at the time of the attacks.
Ramzi Yousef
Yousef was the mastermind behind the 1993 bombing of the World Trade Center, in which six people died and more than 1,000 were injured. He was also convicted of trying to kill Pope John Paul II and President Clinton and trying to bomb 11 airliners on their way from Asia to the U.S. His plots were financed by Al Qaeda.
Terry Nichols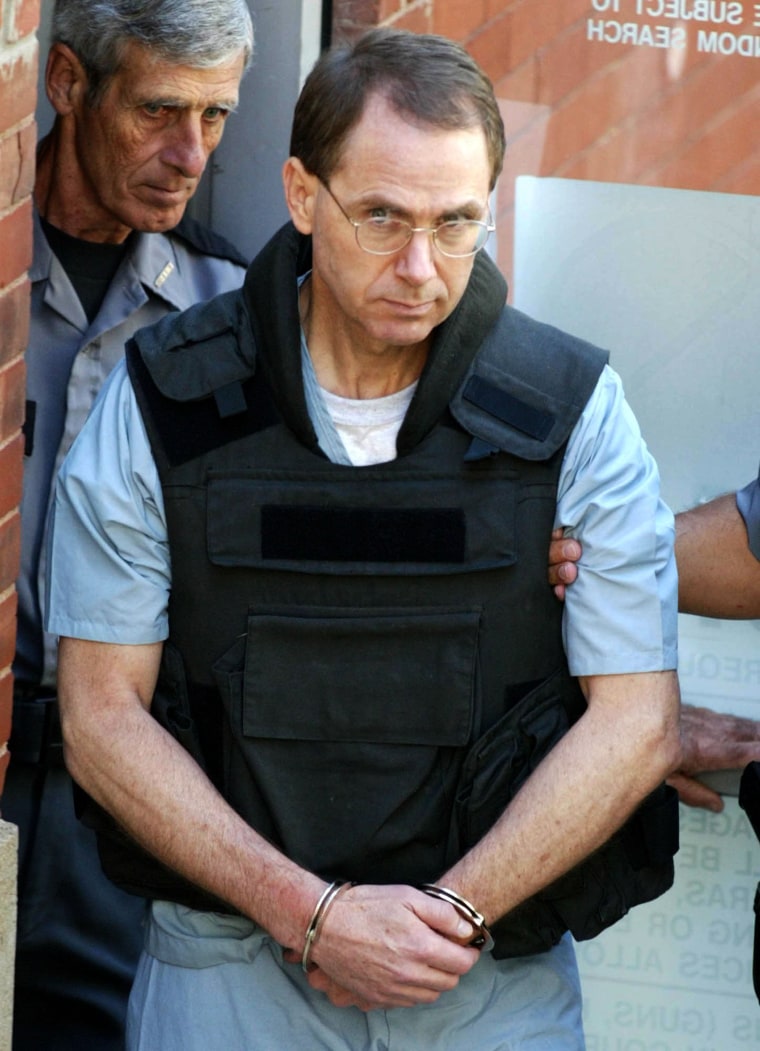 Nichols helped Timothy McVeigh in the 1995 bombing of the Alfred P. Murrah Federal Building in Oklahoma City, and was convicted of conspiracy to use a weapon of mass destruction and eight counts of involuntary manslaughter. He was at home in Kansas on the day of the bombing, but prosecutors said he had helped McVeigh make the bomb the day before. The two were close, having bonded over their fondness of weapons and their distrust of the U.S. government.
Robert Hanssen
Hanssen is a former FBI agent who pleaded guilty in 2001 of spying for Soviet and Russian intelligence services over 22 years, a crime that the Department of Justice has called "possibly the worst intelligence disaster in U.S. history." He was charged with selling U.S. secrets in exchange for cash and jewels, and is now serving 15 consecutive life sentences.
Richard Reid
Reid is known as "the shoe-bomber" for his failed 2001 attempt to blow up a jetliner with a shoe rigged with explosives aboard American Airlines Flight 63 from Paris to Miami. He was foiled by a flight attendant who saw him try to light a fuse coming from his shoe, which contained a plastic explosive. He was subdued by passengers and sedated by two doctors.